Paulina Gretzky is back at it again with the bikini pics, posting on her new fave social media channel, Snapchat!
The 27-year-old daughter of Wayne Gretzky took to the social platform to post some sexy snaps of herself wearing a black bikini top, with the first pic using the Coachella flower crown filter. She captioned the photo, #Nochella, implying that she wasn't at the music festival in California.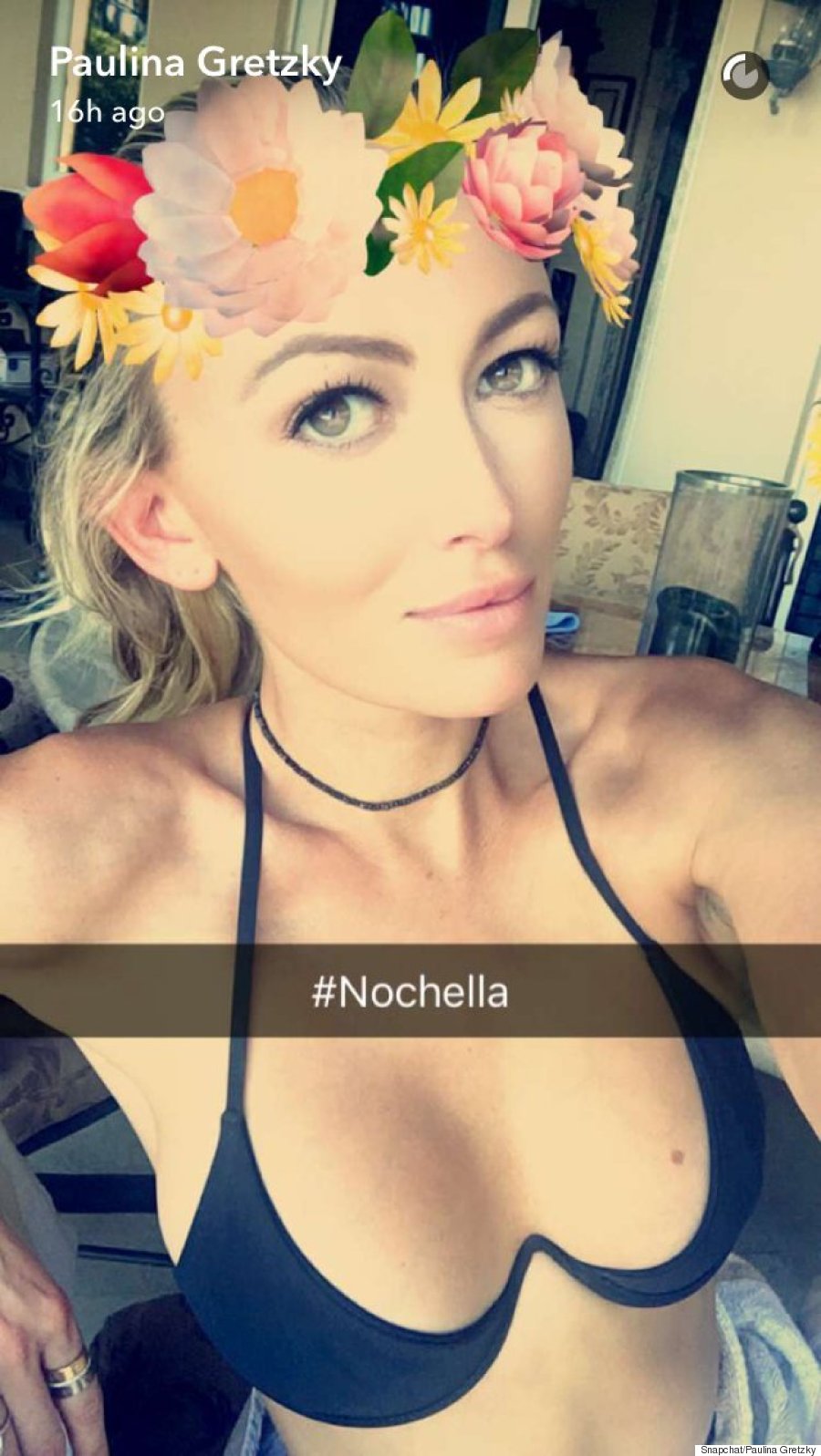 The next photo shows the mother-of-one sunbathing in the same bikini, with the caption "Cake by ocean," referring to DNCE's hit song, "Cake by the Ocean."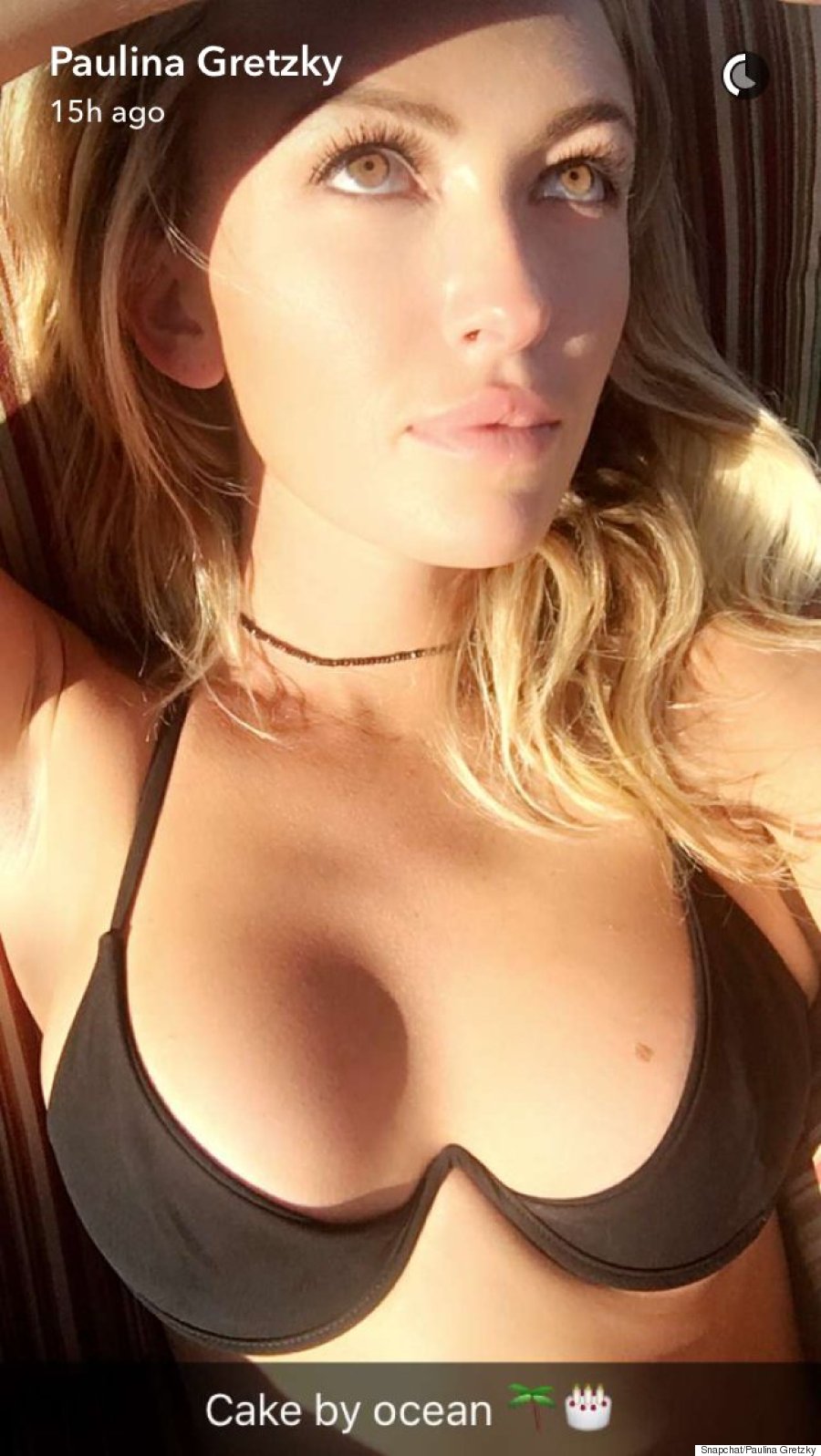 And the final snap featured the blond beauty and her longtime fiancé, pro golfer Dustin Johnson, in a warm embrace poolside.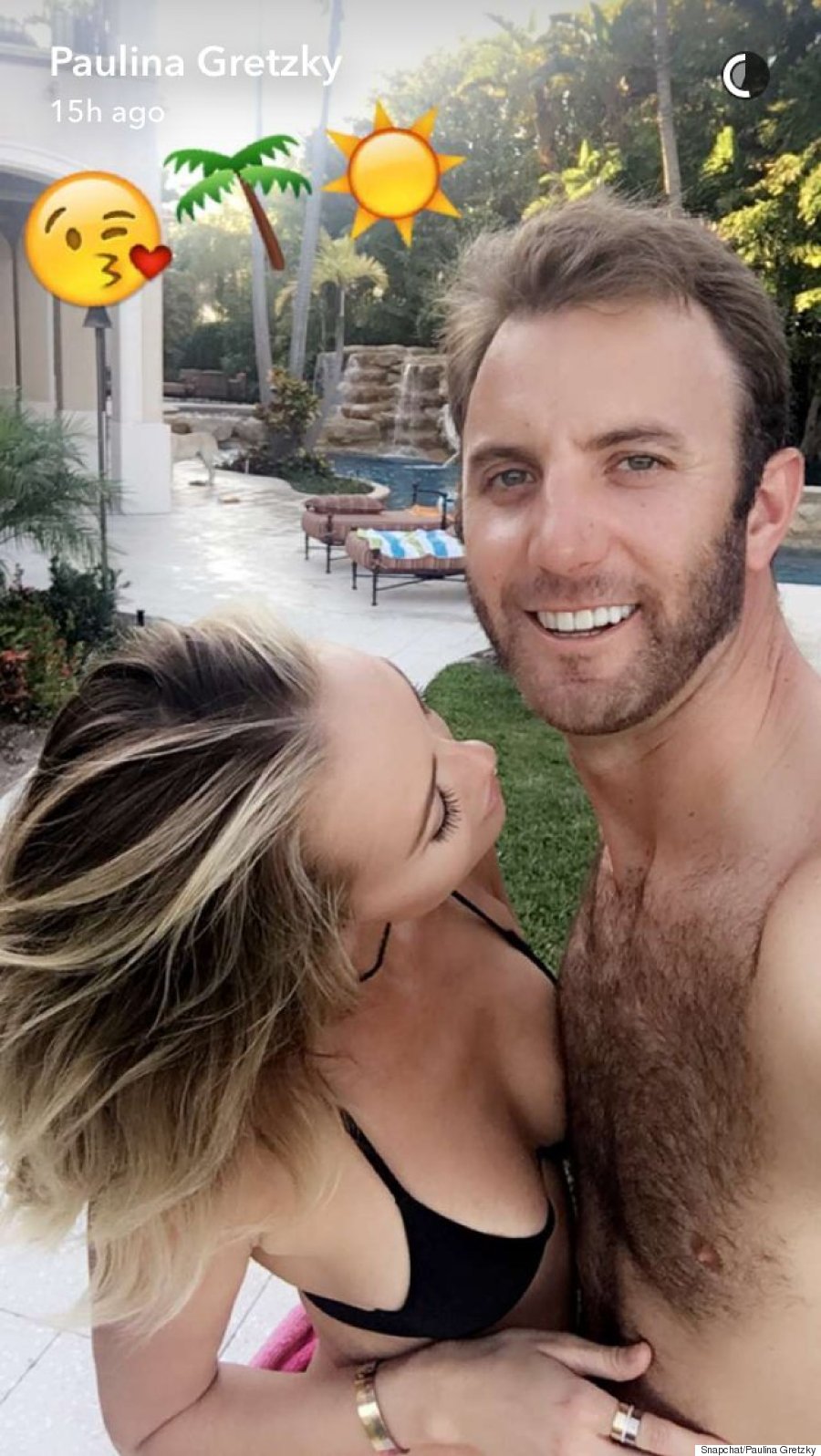 She later posted the same image on her Instagram page:
Snapchat game strong, P!
Follow Huffington Post Canada Style on Pinterest, Facebook and Twitter!
Also on HuffPost
25 Gifts Paulina Gretzky Has Given Us