We all know Jennifer Lawrence and Amy Schumer are BFFs. And hilarious ones, might we add. When they're not writing film scripts or jet skiing together, they're laughing about being called "plus-size actresses" all while "shoving food in their faces," at least according to Lawrence in her latest interview with Extra.
At the premiere of the IMAX movie, "A Beautiful Planet," JLaw opened up to Extra about her friendship with Schumer and how they are trying to change the dialogue surround how the media talks about women's body types.
"There's so many different ways to be beautiful; Amy and I are always laughing about it. Everyone always talks about us like, 'Look, plus-size actresses!' Our idea of what is curvy is, like, so bizarre."
The 25-year-old called the conversation around bodies "frustrating" and wished she didn't have to "read comments" written about her.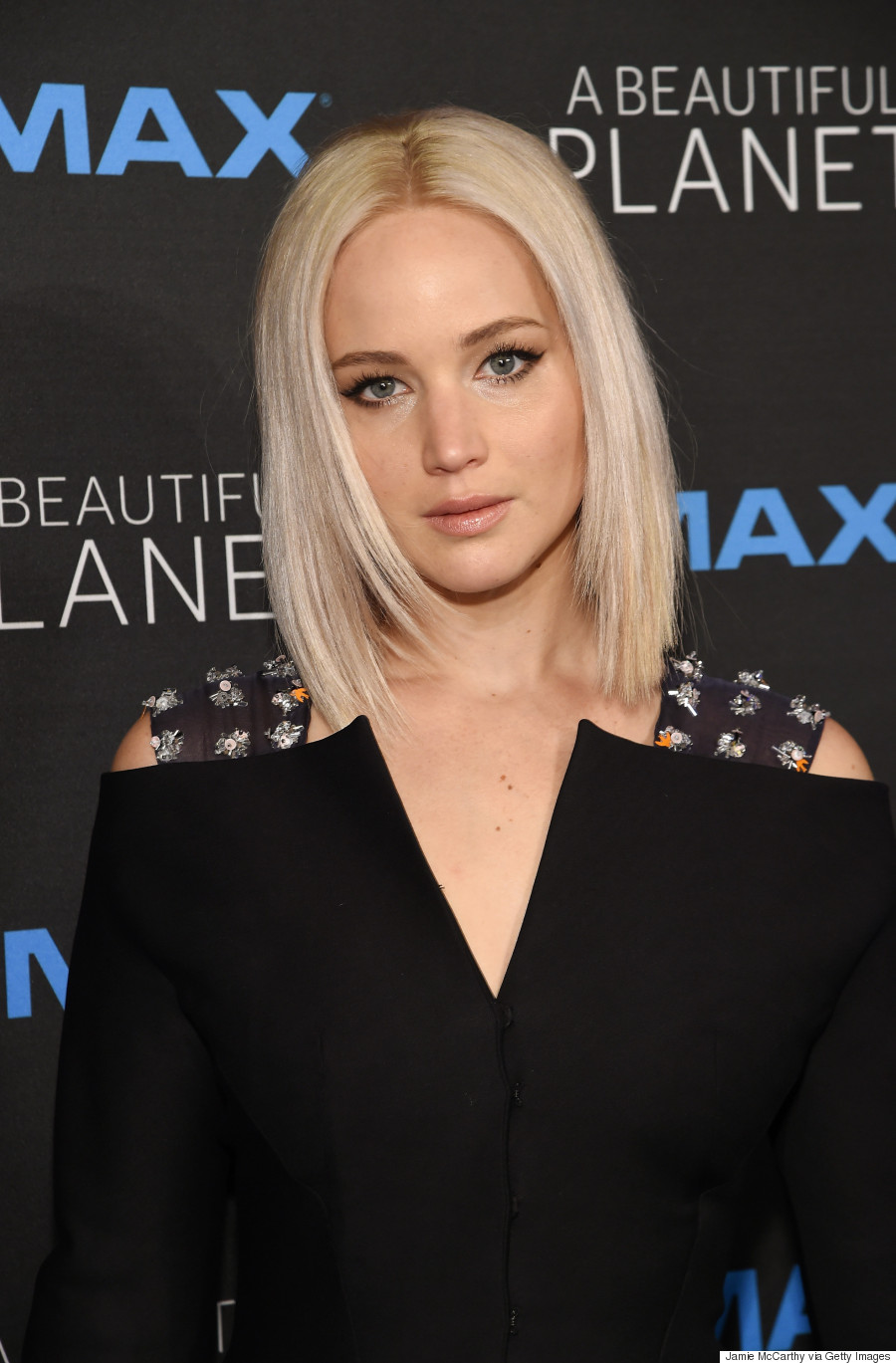 Jennifer Lawrence attends the New York premiere of 'A Beautiful Planet' at AMC Loews Lincoln Square on April 16, 2016 in New York City.
And this isn't the first time the American funny girl has opened up about body image. Landing herself on the cover of Harper's Bazaar's May 2016 issue, the Oscar-winning actress got candid about body image in the film industry saying she would like society to "make a new normal-body type."
"Everybody says, 'We love that there is somebody with a normal body!' And I'm like, 'I don't feel like I have a normal body.' I do Pilates every day. I eat, but I work out a lot more than a normal person," Lawrence said in the issue. "I think we've gotten so used to underweight that when you are a normal weight it's like, 'Oh, my God, she's curvy.' Which is crazy. The bare minimum, just for me, would be to up the ante. At least so I don't feel like the fattest one."
Another day, another very real JLaw moment. Which, obviously, we praise her for.
Follow Huffington Post Canada Style on Pinterest, Facebook and Twitter!
Also on HuffPost
Jennifer Lawrence's Style Evolution