Prime Minister Justin Trudeau suggested Tuesday that his NDP rival bears some responsibility for the failure of past federal Liberal governments to reduce greenhouse gas emissions.
And when NDP Leader Thomas Mulcair tried to clear things up with a point of order after question period, Liberals wouldn't let him.
Mulcair rose in the House of Commons to contend that the Trudeau government was shirking its responsibility on the climate file. The NDP leader hinted he'd seen that story before.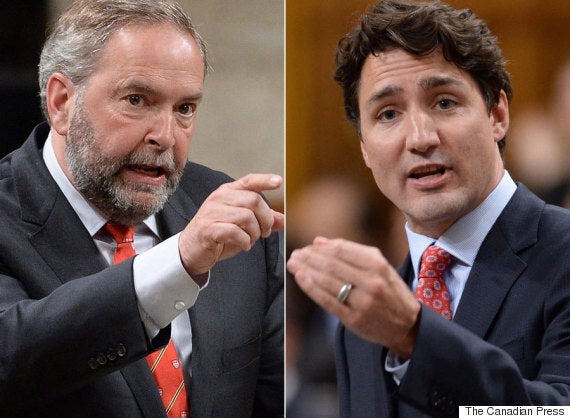 NDP Leader Thomas Mulcair and Prime Minister Justin Trudeau speak in the House of Commons on Tuesday, May 3, 2016. (Photo: The Canadian Press)
"They signed (the) Kyoto (Protocol) the last time they were in power and went on to have one of the worst records in the world," he said. "This time, they went to Paris and said 'Canada is back.' Unfortunately, Canada was back with the Conservative plan."
"Why no plan to reduce greenhouse gases in Canada?" Mulcair asked. "Canadians want to know."
Trudeau shot back that he wasn't "a politician" when Kyoto was signed.
"But the member opposite was minister of environment for the province of Quebec and (shares) a part of responsibility on what wasn't done in the past," the prime minister said.
Trudeau went on to say his government was working with the provinces to develop a climate plan that will honour its responsibility to future generations.
Accord was ratified by Canada in 2002
Canada signed the Kyoto Protocol in 1998, and ratified it in 2002 under former Liberal prime minister Jean Chretien, but did not come close to hitting GHG reduction targets. In fact, Eddie Goldenberg, a former top Chretien adviser, said in a 2007 speech that Liberal government signed the accord knowing it wouldn't achieve those targets.
Tories formally pulled Canada out of the Kyoto Protocol in 2011.
Mulcair, who served as Quebec's environment minister from 2003 to 2006, would not let Trudeau's jab go unanswered. After question period, he sought unanimous consent to table a document that showed the province "decreased GHG emissions" every year he was environment minister.
Mulcair makes point of order
The Liberal majority would give no consent to Mulcair, though the NDP leader did earn some applause from Conservatives.
No worries, though — George Smith, the NDP leader's senior press secretary, shared a screengrab of the graph on Twitter.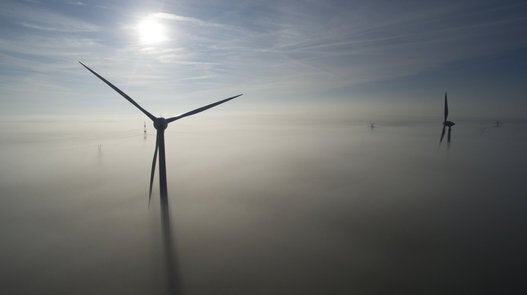 Drone Images Highlight Climate Change