Okay, we're just going to give it to you straight: People are now contouring their feet, to which we ask, "WHY?!?!?!"
Last week, we learned people were contouring their butts. Yes, their butts. We laughed at first. And then we were slightly impressed, because you can't deny that lift it gives. And then all those emotions just led to pure confusion. Our love/hate relationship with contouring was alive and well.
But there we were, naive to it all, thinking the contour trend couldn't get any weirder. But we were so very wrong.
Basically, the purpose is to make your feet and toes look slimmer and more defined.
Ugh, come on beauty world. Do we really need slimmer feet? It's absolutely ridiculous watching someone using a dark shade to create the illusion of slender feet and toes. And when would you show off these "slimmer" feet? On the gram? Because we know you're definitely not going to head to the beach like that, as the makeup would just wash right off!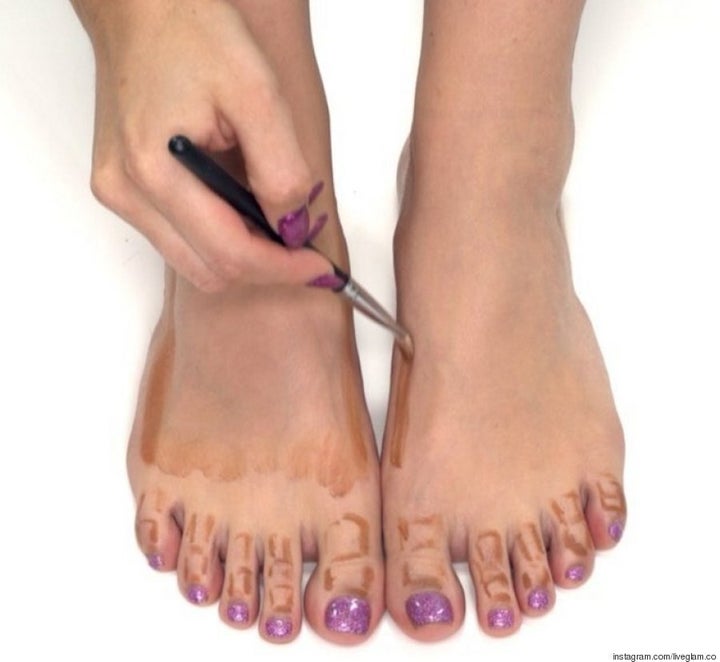 And to be totally honest, we can't even tell a difference.
Here's a before and after shot:
Sure, your veins may be covered up, but the toes and feet look the EXACT SAME.