If you're going to call your spring 2016 global campaign "Erotica," then it better be hella sexy. And Calvin Klein has done just that.
Enlisting It girls Kendall Jenner and Abbey Lee Kershaw to lead the potentially-NSFW "Erotica" campaign, the provocative new ad shots, photographed by Harley Weir, feature everything from crotches to "belfies" (a.k.a butt selfies) to grapefruits (which resemble a part of the female anatomy, something pretty obvious to all we think).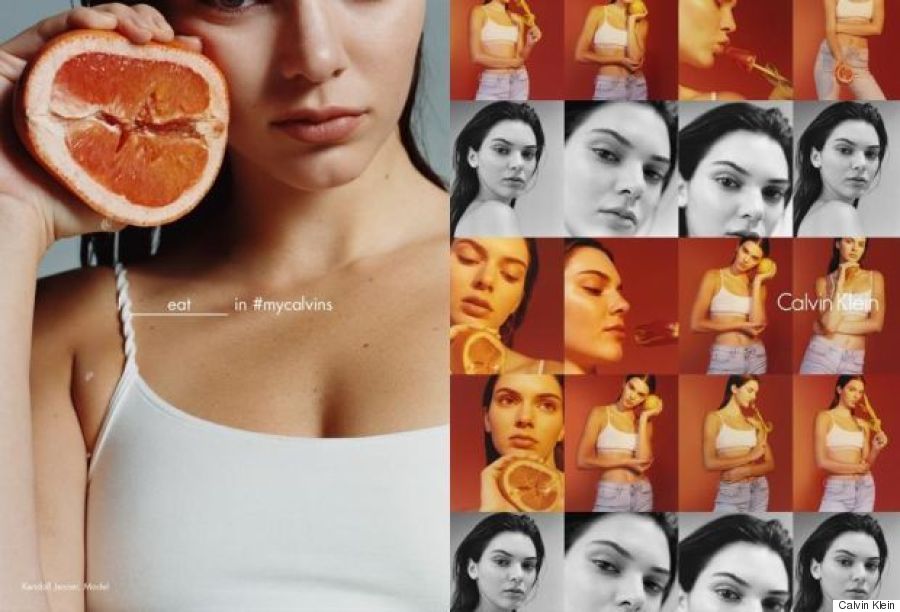 Formatted like other overly sexual campaigns of the past, "Erotica" uses the same "I ____ in #mycalvins" structure as seen on photos starring Justin Bieber, Kendrick Lamar and FKA Twigs.
As pointed out by Fashionista, the clothes "are secondary to the raciness at hand" and they even admit these batch of photos could be the most steamy CK photos we've seen yet.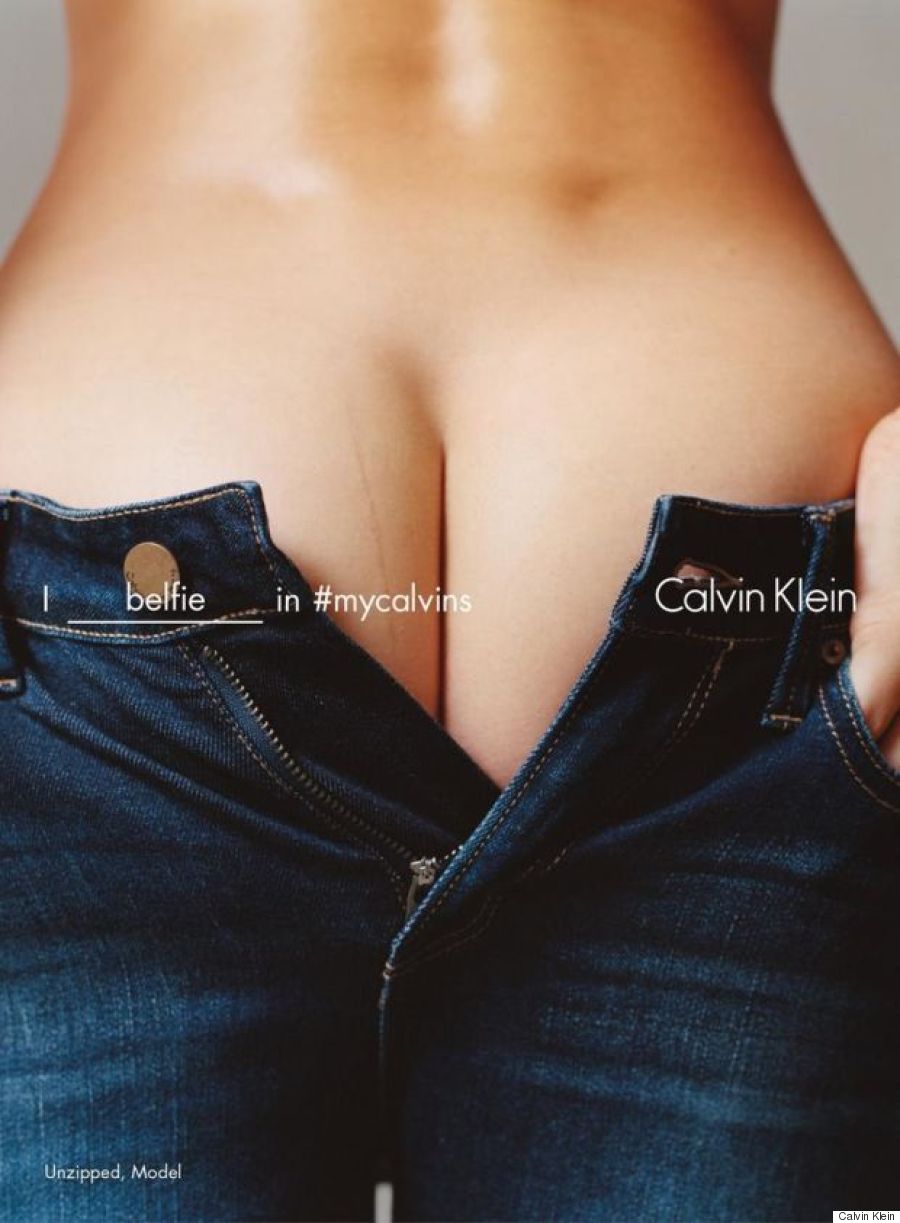 Perhaps the increase in brand raunchiness is due to the departure of former creative directors Francisco Costa and Italo Zucchelli last month. The exiting of the pair was a part of a new global strategy to unify all Calvin Klein brands under one creative vision, as reported by Fashion Times.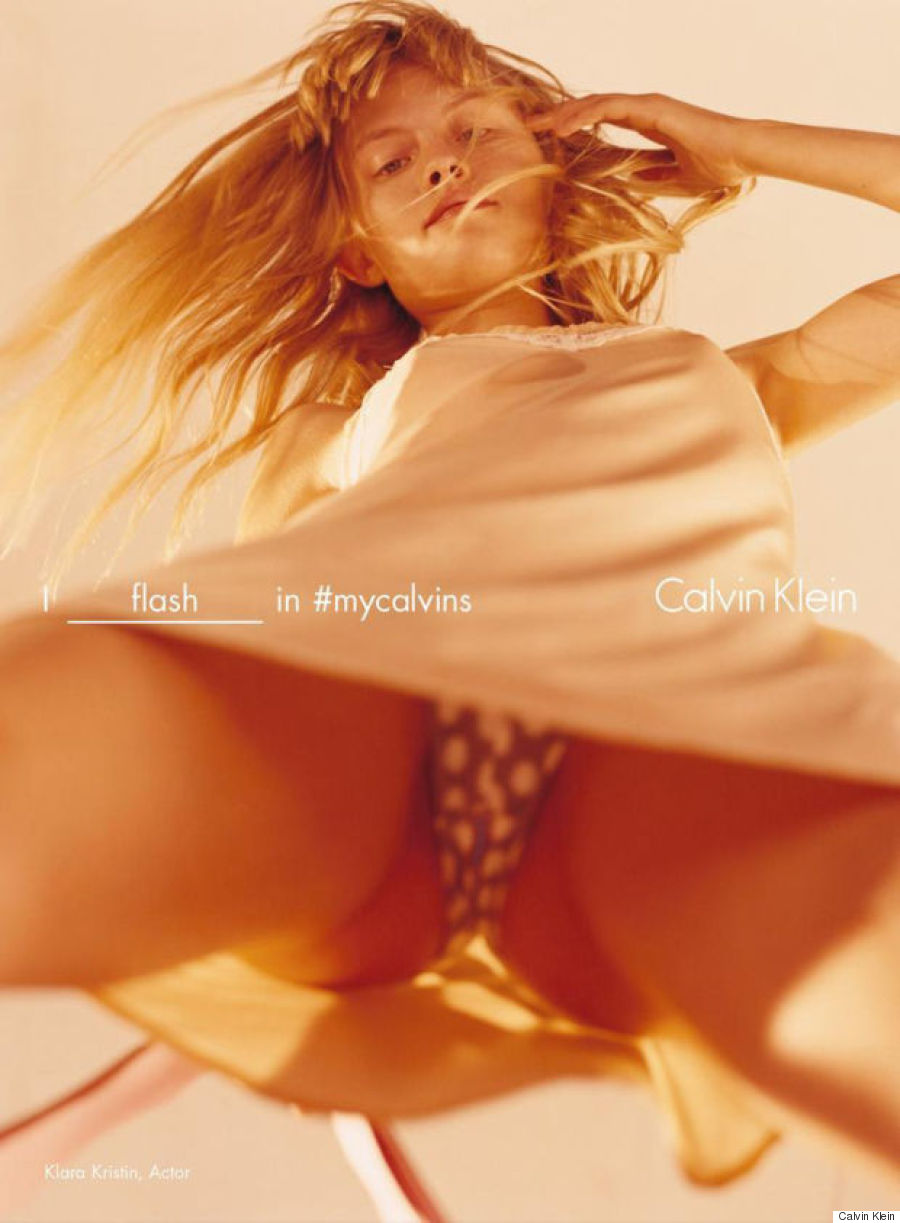 UPDATE - May 12, 2016: The National Center on Sexual Exploitation (NCOSE) has filed a petition requesting the removal of the ad featuring Klara Kristin in what they say is an "up-skirt" shot. According to NCOSE, the image normalizes and glamorizes sexual harassment. Here is the official statement from executive director, Dawn Hawkins, via Fashionista.com:
"Once again, Calvin Klein has used a depiction of sexual harassment or assault in its advertisements. The American fashion house has continued to stand by its most recent ad campaign, not-so-subtly entitled 'Erotica,' despite the backlash over its glamorized depiction of an 'up-skirting' victim. Up-skirting is a growing trend of sexual harassment where pictures are taken up a woman's skirt without her knowledge, or without her consent. Not only is this activity a crime in many states like New York, Washington, Florida, and more, but it is also a disturbing breach of privacy and public trust. By normalizing and glamorizing this sexual harassment, Calvin Klein is sending a message that the experiences of real-life victims don't matter, and that it is okay for men to treat the woman standing next to them on the metro as available pornography whenever they so choose. We are calling on Calvin Klein to not only remove this offensive ad, but also to suspend its Erotica advertisement campaign, and to issue an apology to victims of sexual harassment or assault everywhere."
Check out all the photos from Calvin Klein's spring 2016 campaign below:
Calvin Klein 2016 Spring Ad Campaign
Follow Huffington Post Canada Style on Pinterest, Facebook and Twitter!