Let us all take a moment to appreciate Chrissy Teigen for always keeping it real, even when it comes to her beauty fails.
Over the weekend, the new mama attempted to get her glow on with a spray tan, only to realize that the process is a bit different now that she's had a baby.
"Just spray tanned around my breast pump outline. the logistical challenges of a healthy beach glow while boobing are incredible," she tweeted to her 1.48 million followers.
But the 30-year-old model's spray tan adventure didn't stop there — shortly after, she Snapchatted her tanner-stained bedsheets, which formed the exact outline of her body.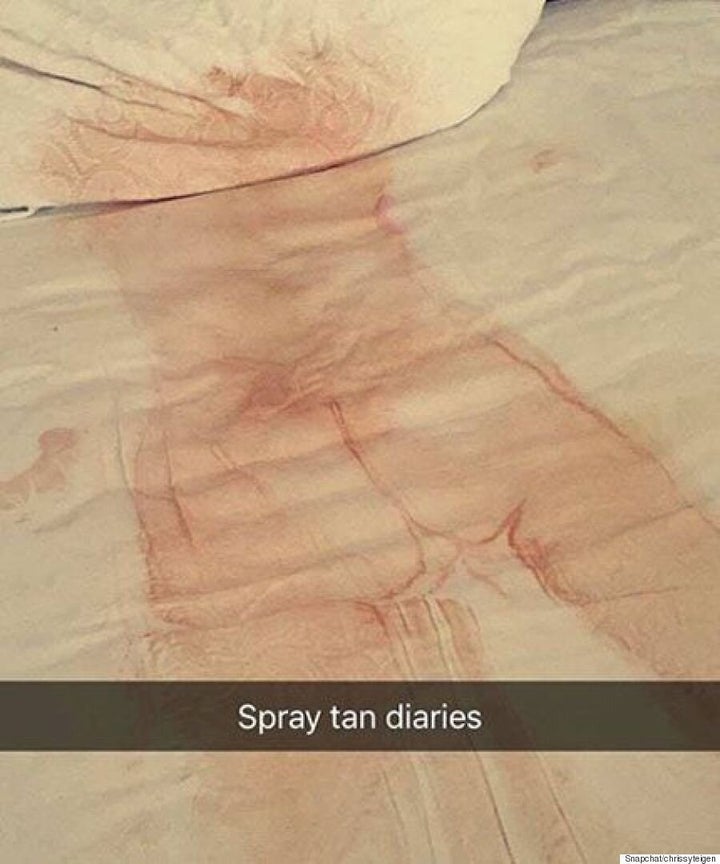 Hey, we've all experienced the struggles of self-tanning (including this editor), but not all of us are brave enough to admit (or laugh) at our failures. So for that, we applaud Chrissy, and feel that much closer to her as a result.
And if you want to avoid this spray tan fail, simply wear dark, loose clothing to bed, rather than sleep in the buff.