Oy with the poodles already! Rory Gilmore is a mom?!
"Gilmore Girls" star Alexis Bledel and her husband, actor Vincent Kartheiser, are now parents to a baby boy, a rep confirmed to People. But while this news comes as a big surprise, the real kicker is that the couple welcomed their son last fall.
This is the first child for Bledel, 34, and Kartheiser, 37, who met on the set of AMC's "Mad Men." No other details about the baby boy were given.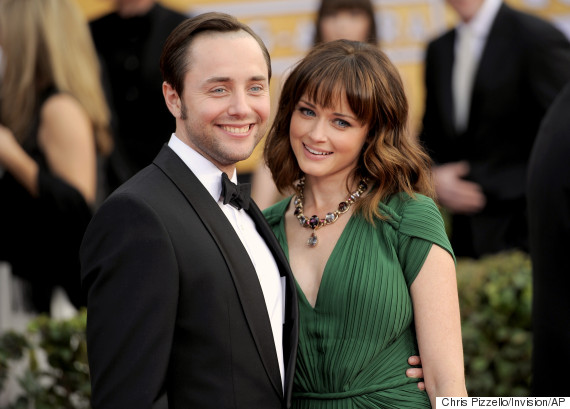 The couple has always been extremely private. In 2014, they had a top-secret wedding in California, which the media did not find out about until weeks later. Thus, it's no surprise that they chose to keep their pregnancy and baby's birth under wraps as well.
In fact, news of the couple's son would have likely remained a secret today if it weren't for Bledel's "Gilmore Girls" co-star Scott Patterson.
During an interview with Glamour about the show's revival, Patterson, who plays Luke, let the news slip. "She's really blossomed as a woman and now she's a proud new mother and married and happy," the actor said of his co-star. "We're comparing notes because my son is about a year and a half older than her young son."
While Bledel and her hubby clearly wanted to keep their son a secret, we couldn't be more thrilled with the news! We can just imagine all the pearls of wisdom from Lorelai that Rory can now pass on to her boy, including this gem:
Congrats to the happy couple!
Also on HuffPost
12 Things You Never Knew About "Gilmore Girls"