Grizzly Paw Brewery/Facebook
Alberta's small craft breweries have been prospering ever since the provincial government made a change in the budget to promote local brews.
In late 2015, Alberta lowered the mark-up and liquor tax on local, small brewers which could allow the craft beer industry to grow past 20,000 hectalitres per year, The Canadian Press reported.
The change upset out of province producers, but made small, relatively unknown Alberta brews a seriously appealing option for consumers looking for a cheap drink.
Not only are these Alberta brewers inexpensive, but they've got uniquely delicious draughts. It looks to be a record-breaking hot summer — what better time to relax on a patio and sip a tasty local lager.
Here are nine Alberta craft breweries worth checking out:
Alley Kat Brewery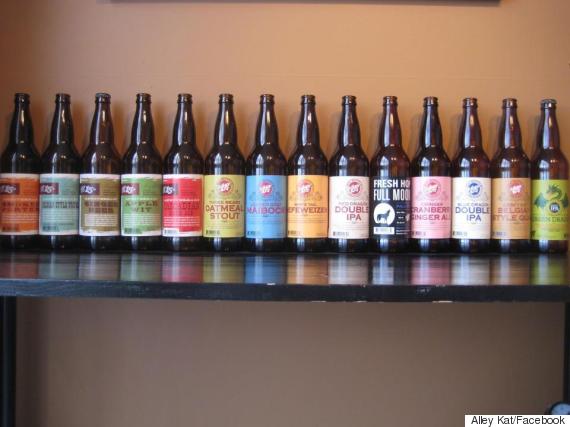 (Photo: Alley Kat)
Alley Kat is a beloved Alberta staple, and for good reason. The Edmonton micro-brewery's Scona Gold Kolsch took home gold in two categories at the Canadian Brewing Awards, bringing home the title of beer of the year for the province. The kolsch is described as a barley ale that's less hoppy than an IPA, with a crisp finish.
The Dandy Brewing Company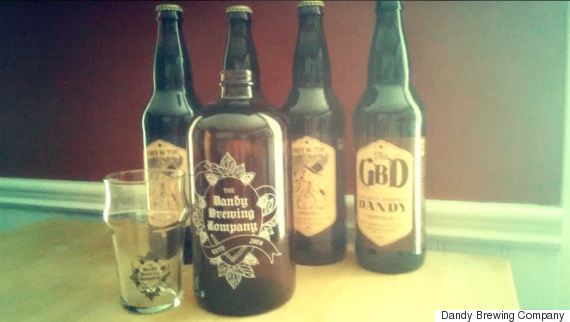 (Photo: Dandy Brewing Company)
Dandy is a Calgary nano-brewery that focuses on the science behind the brew. The company's ales are living, unfiltered and unpasteurized, which means they continue to ferment right up until the first sip.
The Dandy in the Underworld is described as a dark coloured but light bodied stout, with notes of coffee and chocolate.
The Grizzly Paw Brewing Company
Grizzly Paw was the first brewpub in Canada to start canning it's beers, and they are continually pushing boundaries.
Rundlestone Session Ale, pictured above sitting on the top of Rundle Mountain, is a light, bitter pale ale. The ale, like all of Grizzly Paw's brews, is made with glacier water.
Tool Shed Brewing Company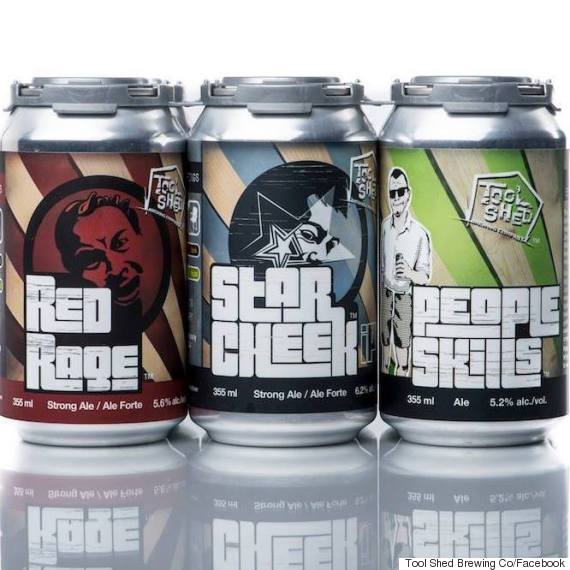 (Photo: Tool Shed Brewing Company)
Though Tool Shed is a small brewery, it definitely punches above its weight. The Calgary company is run by two best friends with a taste for good brew and a great sense of humour.
"Our friend Joe taught us that not everyone is born with People Skills so thankfully it now comes in a can," writes Tool Shed. People Skills lives up to the name — it's a smooth, dare we say "friendly" cream ale.
Troubled Monk Brewery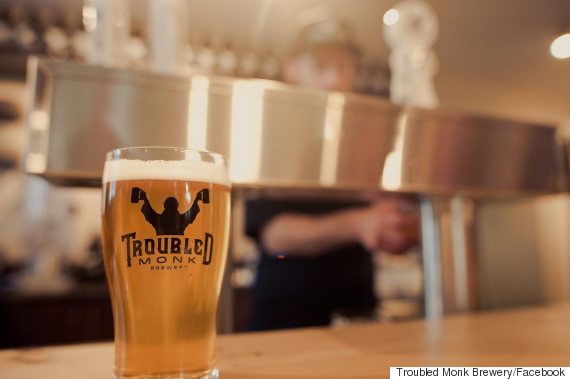 (Photo: Troubled Monk Brewery)
Troubled Monk is the newest brewery on the list, but it's made a grand entrance. The Red Deer brewery recently took silver at the World Beer Cup in its category, beating out 81 other international beers. It also netted a gold, silver and bronze at the 2016 Canadian International Beer Awards.
Village Brewery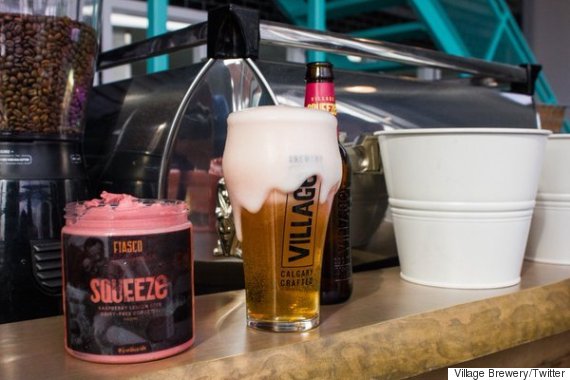 (Photo: Village Brewery)
Yes, that's a photo of a beer float. Calgary's Village Brewery partnered up with local gelataria Fiasco Gelato to release a beer and sorbetto pairing. The Village Squeeze is a golden lager with notes of malt, lemon and fresh raspberries. Fiasco Squeeze sorbetto shares the same flavours — if you've got a sweet tooth, this is worth a try.
Jasper Brewing Co.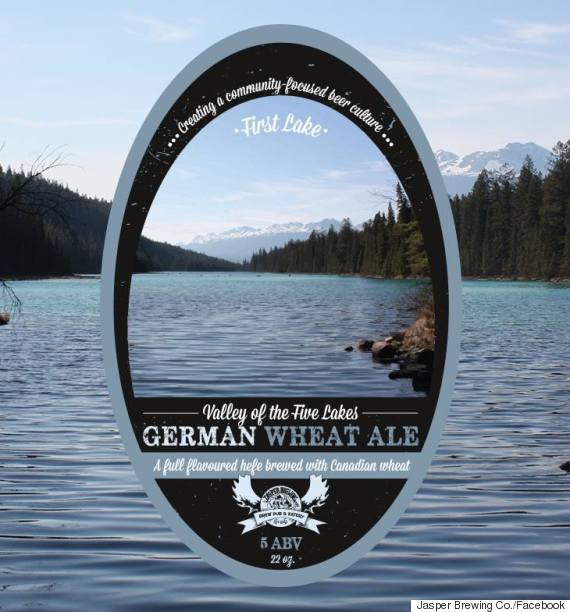 (Photo: Jasper Brewing Co.)
Jasper Brewing Co. was the first brewery to open in a Canadian national park. It's one of four brewing companies owned by Bearhill, a local chain that also has locations in Banff, Wood Buffalo and Calgary.
Jasper's lineup features delicious stouts and ales, and their beautiful labels are seriously cool.. They feature photos of landscapes around the area taken by Albertans (like the one pictured above).
Something Brewing
A New Hope with Dark Side Schwarzbier from Something Brewin out of Red Deer pic.twitter.com/5YsYlLC2UF

— Devin Frebrowski (@drgoodandsexy) December 15, 2015
Something is brewing in Red Deer. Something Brewing's Dark Side beer definitely lives up to the name — the German black beer has some deep and intense flavours. Despite the name, the force is definitely with this brew.
Ribstone Creek Brewery
Ribstone Creek Brewery might be located in the tiny village of Edgerton, but it's beers have made a splash all across Alberta.
Their award-winning drinks are canned with gorgeous images of Alberta — prairies, bison and cowboys — on the label.
The Old Man Winter Porter has been a particular hit, taking home a silver medal at last year's Calgary Craft Beer Festival.
Like these picks? Think we missed one? Let us know in the comments!
Also on HuffPost:
Best Canadian Craft Beers