Back in March, Prime Minister Justin Trudeau and wife Sophie Grégoire Trudeau made an official state visit to Washington, D.C., and they didn't go empty-handed.
Grégoire Trudeau gave First Lady of the United States, Michelle Obama, a very special gift: a beaded cape by aboriginal design company Tammy Beauvais of Kahnawake, Que.
And now, thanks to the updated conflict of interest and ethics commissioner's public registry, we've learned that Sophie received an equally noteworthy gift in return.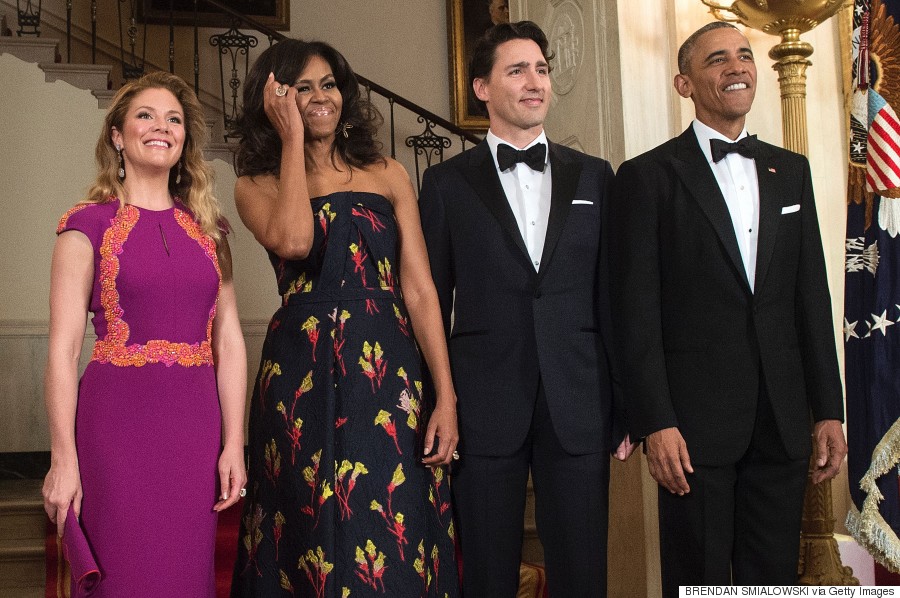 FLOTUS gifted her "soul sister" a custom alpaca fibre cape with embroidered initials by Alicia Adams Alpaca, to commemorate the official state visit.
The American clothing brand boasts other celeb fans, such as Blake Lively, who was spotted wearing an Alicia Adams Alpaca Multi Band Throw Cape in 2014, and who also featured it in her now-defunct lifestyle site, Preserve.

Alpacas are animals that belong to the camel family, and their coats are made of fibre that is soft and has a luxurious feel when used in fabric — it's been touted as comparable to cashmere.
Information about the cape surfaced on the public registry, which must be filled out by public officeholders and their family members who receive gifts worth at least $200, within 30 days. The registry also reveals details on other fashionable items gifted by Canadian designers and labels for Sophie to wear during her public appearances, as detailed by Justin Trudeau.
These include the Ellie Mae Yazmin jacket Sophie wore to the Canada 2020 reception, the Pink Tartan tuxedo suit worn during the 2016 Catalyst Awards Conference in New York City, the Rudsak sweater coat worn during the funeral of René Angélil in Montreal and five pairs of Aldo shoes worn during the Washington state visit.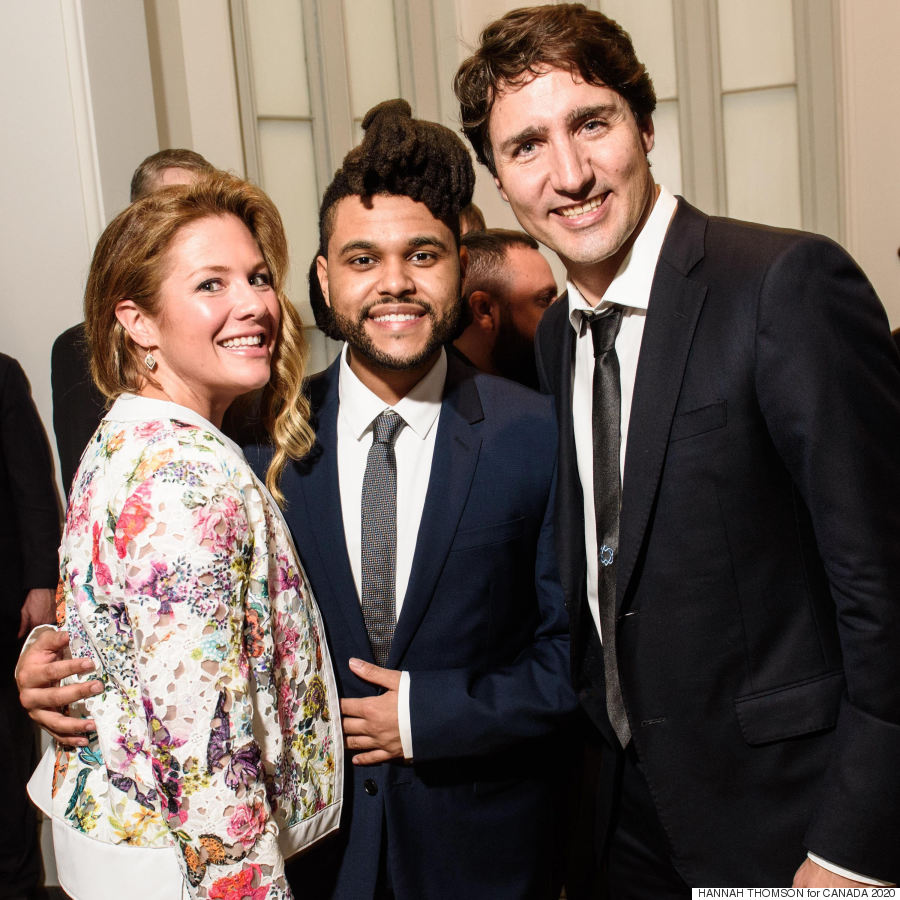 Sophie Grégoire Trudeau poses with husband Prime Minister Justin Trudeau and Canadian artist, The Weeknd, at the Canada 2020 reception. Sophie wears an Ellie Mae "Yazmin" jacket.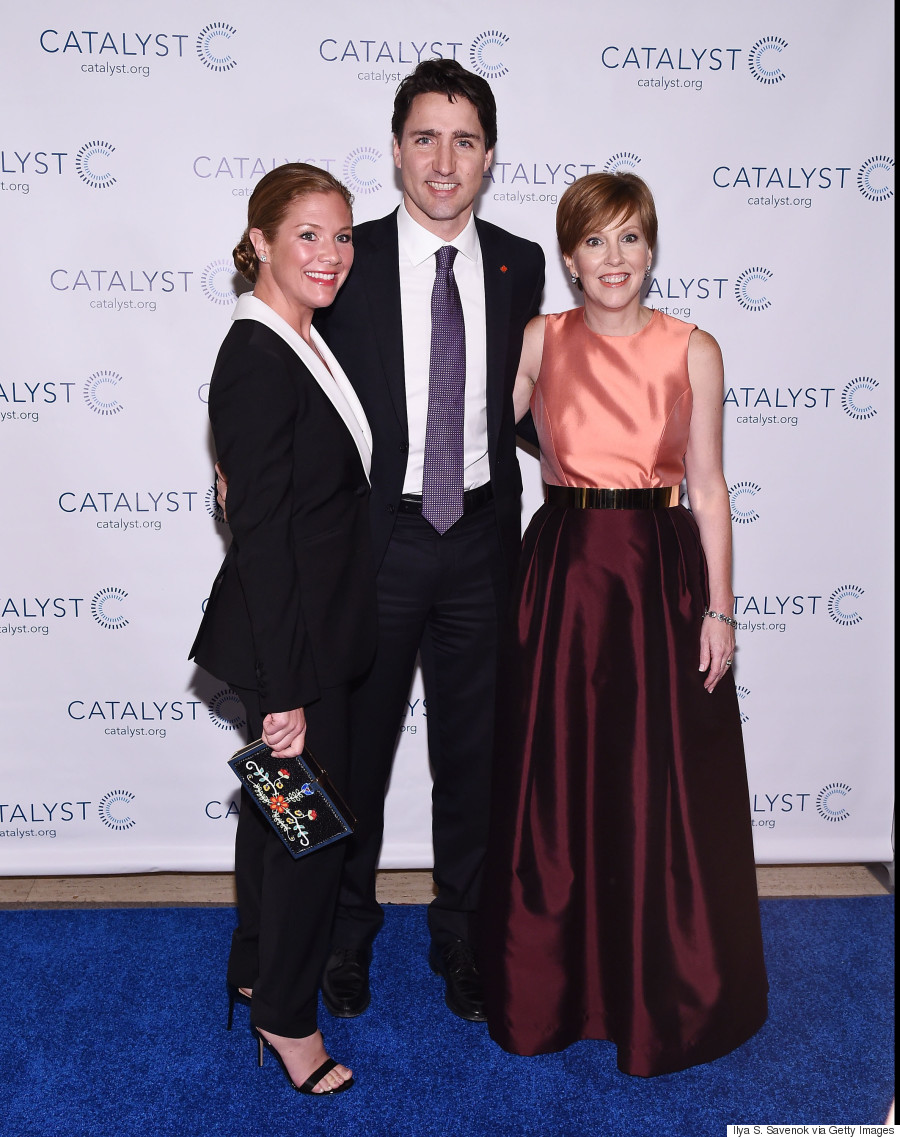 Sophie Grégoire Trudeau, Justin Trudeau and Deborah Gillis, President & CEO, Catalyst, at the Catalyst Awards Dinner on March 16, 2016 in New York City. Sophie wears a Pink Tartan tuxedo suit.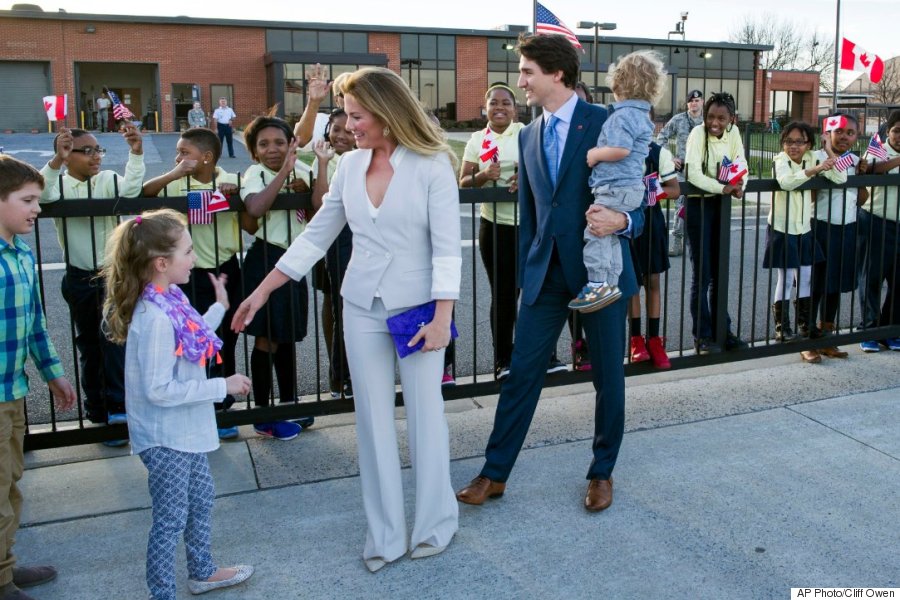 Sophie Grégoire Trudeau wears Aldo Haollan pumps to greet students from D.C.'s Patterson Elementary School on March 9, 2016.
While we don't have photographs of the alpaca cape Michelle gave to Sophie, we're betting it's pretty stellar, considering Obama's impeccable taste in style.
Follow Huffington Post Canada Style on Pinterest, Facebook and Twitter!
Also on HuffPost