Reuters
Canadian authors are as unique and distinctive as the stories they tell. So why not turn to some of the country's most famous writers for baby name inspiration?
Here we've rounded up 14 of the best baby names inspired by Canada's most notable authors, from the famed "Life of Pi" writer Yann Martel to the forever classic Margaret Atwood.
1. Eden
Join us Nov 27th @ the BUCH Penthouse for a talk with Eden Robinson, author of Monkey Beach. Event starts @ 1:00pm. pic.twitter.com/Kk0JkRPyCQ

— FN&IndigenousStudies (@UBCFNIS) November 21, 2014
Eden Robinson grew up in Kitamaat, B.C. and became one of Canada's first female Native writers to receive international acclaim. Robinson is a member of both Haisla and Heiltsuk First Nations. Her first novel, "Monkey Beach," is actually set in Kitamaat territory and incorporates Haisla culture. The novel was nominated for both the Scotiabank Giller Prize and the Governor General's Literary Award in 2000, and won the 2001 Ethel Wilson Fiction Prize.
Why we love this name: There's a reason why this name brings about beautiful images of paradise. Eden means "place of pleasure, delight." Besides its pretty meaning, we love this name for its subtle femininity and charm.
2. Margot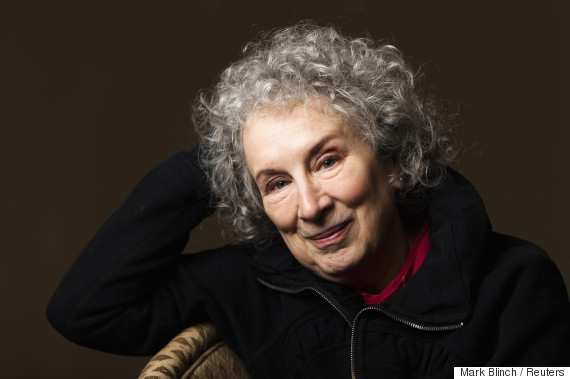 Margaret Atwood is one of Canada's most celebrated authors. The Ottawa-born writer first captured our attentions in 1966 when she published her first book of poetry called "The Circle Game," which won the Governor General's Award. Since then, Atwood has written over 40 books, both fiction and poetry, which have been translated into 30 different languages. Among her most notable works are "The Handmaiden's Tale," "The Edible Woman," and the "MaddAddam" trilogy.
Why we love this name: While Margaret is a classic name, Margot is a more modern variation with a cool sound. Other trendy variations and nicknames include Marguerite, Maggie and Madge.
3. Elliott
Fr #NPM2016 Recent stories inthe news George Elliott Clarke named parliamentary poetlaureate https://t.co/txap8r0oJj pic.twitter.com/QVUqLNq57U

— NSProvincialLibrary (@NSProvLibrary) April 5, 2016
George Elliott Clarke was named Canada's Parliamentary Poet Laureate in January 2016. Clarke is an award-winning poet and playwright, whose work mainly focuses on the experiences of Black Canadian communities in Nova Scotia and New Brunswick. Clarke is currently an English professor at the University of Toronto and is an officer of the Order of Nova Scotia and the Order of Canada.
Fun fact: Clarke is the great-nephew of the late Canadian opera singer Portia White.
Why we love this name: There's no name more charming or friendlier than Elliott. This name is the perfect moniker for an easy going baby boy.
4. Rohinton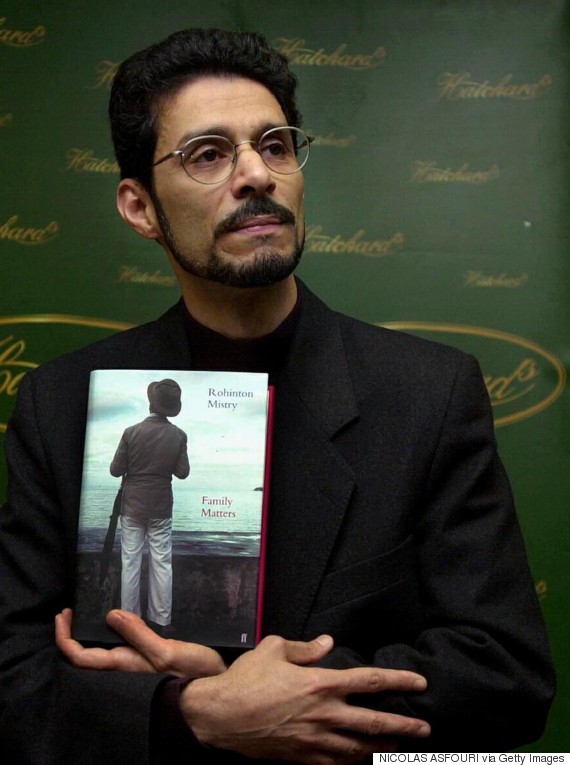 Indian-born Canadian author Rohinton Mistry originally studied mathematics and economics at Bombay University. It wasn't until he immigrated to Canada in 1975 that he completed another undergraduate degree in English and began publishing his stories. Today, Rohinton is known for his first novel, "Such a Long Journey," which won a number of awards and was turned into a movie in 1998. In 2012, Mistry was awarded the Neustadt International Prize for Literature.
Why we love this name: Rohinton is an attractive Indian name. We love it for its distinct sound and powerful vibe.
5. Geneviève
Please help Geneviève Castrée (Elverum), amazing artist & friend, fight pancreas cancer https://t.co/s0HI9uSksH PRT pic.twitter.com/UmOwVuTyqY

— L'Oie de Cravan (@Oiedecravan) June 2, 2016
Geneviève Castrée isn't just a Canadian musician; she's also a notable cartoonist and author. The Quebec native published her first book, "Lait Frappé," in 2000 at the age of 18. Then, in 2013, Castrée published her first graphic novel, "Susceptible," which the CBC describes as "a heartbreaking coming-of-age graphic memoir about a young girl torn between her divorced parents and forced to grow up too fast." The novel received a lot of praise and also won the 2013 Ignatz Award for Outstanding Graphic Novel.
Why we love this name: Geneviève is a beautiful, sophisticated name that can be pronounced two ways: GEN-uh-veev or the French zhahn-vee-EV. It can also be shortened to Gen, which is a refreshing alternative to Jen.
6. Yann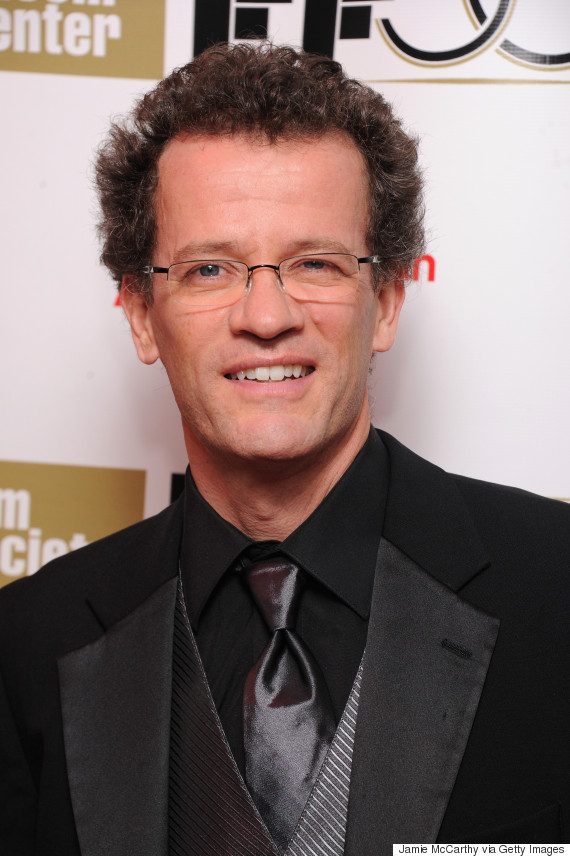 Before "Life of Pi" became a Hollywood film, it was an award-winning book by Spanish-born Canadian author Yann Martel. First published in 2001, "Life of Pi" became an instant bestseller and won a slew of awards, including the 2002 Man Booker Prize. While Martel's first language is French, he once admitted that he prefers to write in English: "English is the language in which I best express the subtlety of life."
Why we love this name: Interestingly, Yann is the French variation of the name John. We love that it is a simple, but friendly name.
7. Esi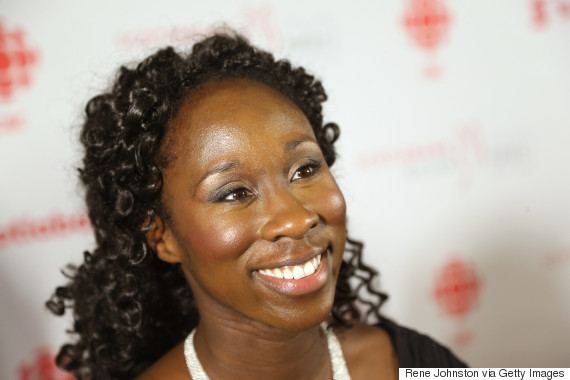 "Half-Blood Blues" made Esi Edugyan an author to watch in 2011. That year, Edugyan's novel won the Giller Prize and was nominated for the Governor General's Award. Internationally, her book was shortlisted for the Orange Prize for Fiction and the Man Booker Prize.
Why we love this name: Esi (pronounced Essie) is an African name meaning "born on Sunday." We love that this short and sweet name has a modern feel and cultural roots.
8. Pierre
One of the most famous French Canadian poets and novelists is Pierre Nepveu. During his career, the 69-year-old writer specialized in contemporary Quebec poetry and taught at the University of Montreal. He also received a number of Governor General's Awards for his poetry and non-fiction work. In 2011, Nepveu became a member of the Order of Canada.
Why we love this name: Pierre is a respectable name with an easygoing feel. It also has a strong connection to Canadian history thanks to former Prime Minister Pierre Elliot Trudeau.
9. Kenneth
Want to improve your #CBC #Shakespeare Selfie submission? Send us Q's for @kennethoppel: https://t.co/hPseyuNI1D pic.twitter.com/8MJINor6Ml

— CBC Books (@cbcbooks) April 12, 2016
Kenneth Oppel is a well-known Canadian children's author who wrote the bestselling series "Silverwing." However, it was his most recent series, "Airborn," which won him a number of awards. In 2004, Oppel was honoured with the Governor General's Award and the American Library Association's Printz Honor Award for the first book in the series.
Why we love this name: While Kenneth might seem outdated, it still has a lot of old school charm. Plus, the name has classic variations such as Ken or Kenny.
10. Alice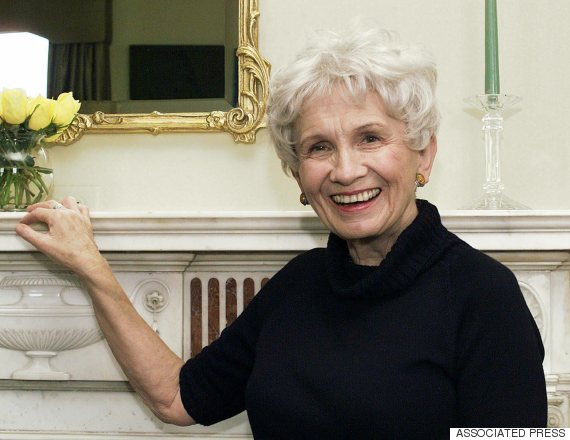 Short-story writer Alice Munro became the first Canadian to win the Nobel Prize for literature in 2013. Her name is instantly recognizable thanks to her successful short story collections, such as "Lives of Girls and Women" (1971) and "Hateship, Friendship, Courtship, Loveship, Marriage" (2001). Munro has also been honoured with a number of other awards, including three Governor General's Awards (1968, 1978, 1986) and two Giller Prizes (1998, 2004).
Why we love this name: There's a reason why the name Alice was a top contender for the Duke and Duchess of Cambridge's daughter. Alice means "noble" and is both strong and sweet. Alternatively, Munro is also a trendy, unisex option inspired by this Canadian author and can also be spelt Monroe.
11. Tomson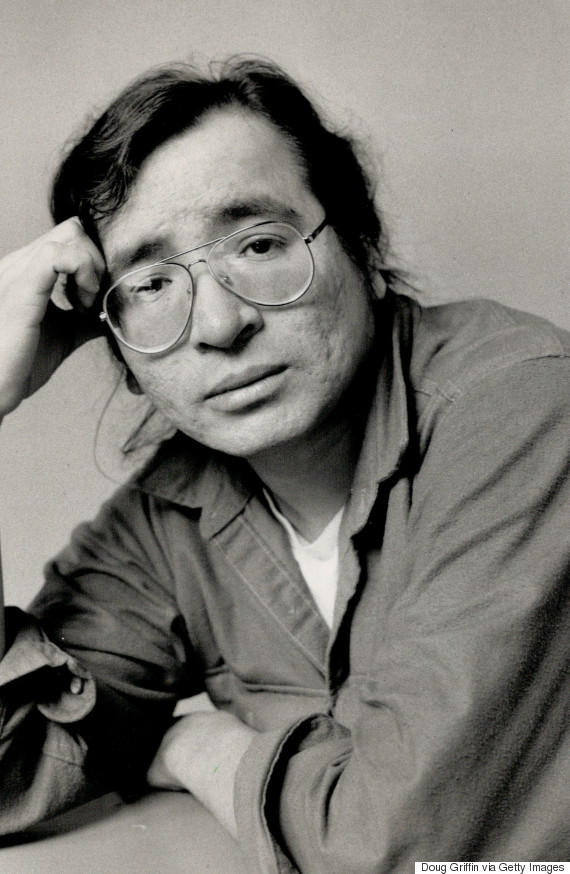 Tomson Highway is a Cree novelist, playwright and pianist from Brochet, Manitoba. He is best known for his award-winning plays "The Rez Sisters" (1986) and "Dry Lips Oughta Move to Kapuskasing" (1989), but has also written a bestselling novel, "Kiss of the Fur Queen" (1998), and three children's books. During his career, Highway also worked at Toronto's Native Earth Performing Arts, which is "Canada's oldest professional Indigenous theatre company," where he has helped inspire other Native playwrights and actors.
Why we love this name: Tomson is a unique name that is derived from the surname Thompson. It is also a refreshing twist on the name Thomas. We love Tomson for its originality and boyish charm.
12. Kyo
We got a visit from the charming Typie winners for Julia, Child: Kyo Maclear & Julie Morstad. Signed copies at Queen pic.twitter.com/JBktwIuDdq

— Type Books (@typebooks) November 11, 2014
Kyo Maclear is a Canadian novelist and children's author of British-Japanese descent. Maclear's short fiction and essays have been featured in a number of publications, including Toronto Life, Quill and Quire, and The Globe and Mail. In 2007, Maclear published her first novel, "The Letter Opener," which was a finalist for the Amazon.ca/Books in Canada First Novel Award. Maclear is also known for her children's books, such as "Mr. Flux."
Why we love this name: This definitely isn't a name you hear every day. Kyo is a cool and modern unisex name with a distinct sound. We love its edgy appeal. This Japanese name also has a number of meanings, including "village" and "cooperate."
13. Alistair
Alistair MacLeod, Canadian author and academic (July 20, 1936 – April 20, 2014) pic.twitter.com/HrUikwtzz9

— Passed Away (@PassedAway_) April 20, 2016
Alistair MacLeod was an influential Canadian author known for his short stories. MacLeod began his writing career in 1968 and focused on writing about the lives of working people in Cape Breton and their connection to their Celtic ancestry. MacLeod's first novel, "No Great Mischief," was published in 1999 and was nominated for a number of Canadian literary awards. In 2001, it won the International IMPAC Dublin Literary Award.
Why we love this name: This English name has British flare written all over it. We love its unique spelling and authoritative sound. Alistair also has a strong meaning: "defending men."
14. Kit
Kit Pearson Author Reading - Sun Aug 18 at the #MayneIsland Library http://t.co/bMAhhAdS25 pic.twitter.com/tobEsK1ICO

— MayneNews (@maynenews) August 5, 2013
Kit Pearson, nee Kathleen Margaret Pearson, has won a number of awards for her novels. She is best known for "The Sky Is Falling" (1989) and "Awake and Dreaming" (1996), which won the Governor General's Award.
Why we love this name: Kit is a unisex moniker that is often used as a nickname for either Katherine or Christopher. We love Kit's modern sound and gender-fluid vibe.
Love Canadian baby names? Check out 17 Canadian heroes you'd be proud to name your kids after.
ALSO ON HUFFPOST:
25 Of The Most Canadian Baby Names