Glowing Earth Photography via Getty Images
You're not just camping among the mountains in beautiful British Columbia — at many sites, you're as close to the ocean as you can get in Canada.
The province has several types of parks (including award-winning Stanley Park), according to tourism site Hello BC; national ones include the likes of Yoho National Park, Pacific Rim National Park and Kootenay National Park — which are all included in our list below.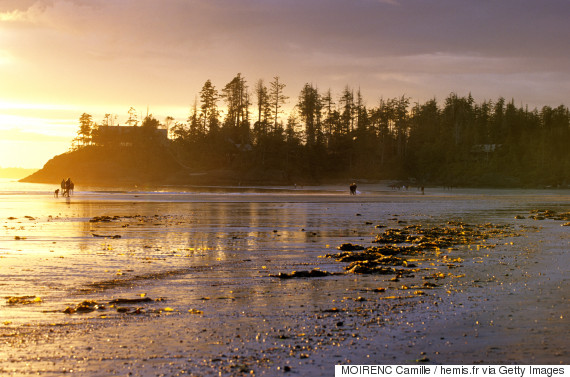 (Pacific Rim National Park, Photo: Getty).
One of our favourite things about camping in B.C. is the activities. Some sites we've included below have access to surfing in Tofino, tough trails along mountains and even whale watching — things you really can't do in most provinces.
Before you pick a site, we highly suggest checking out BC Parks to get more information on each site including safety concerns. Details about fees, reservations and road closures are also available on the site.
Oh and one more thing: there's nothing like stargazing at high altitudes, something you should definitely consider when exploring B.C.
Take a look at 17 of our favourite picks below — here are some other ideas from The Huffington Post British Columbia in 2015 — and let us know, where are you favourite camping sites in the west coast?
Best Camping Sites In B.C.
With files from Sacha DeVoretz.