Prince Harry has long held a special place in his heart for the African Kingdom of Lesotho.
In 2004, the prince spent time in the country as part of his gap year, and during the trip, the then 19-year-old prince quickly made friends with four-year-old Relebohile "Mutsu" Potsane. Despite living miles apart the two stayed in touch and reunited twice in Africa.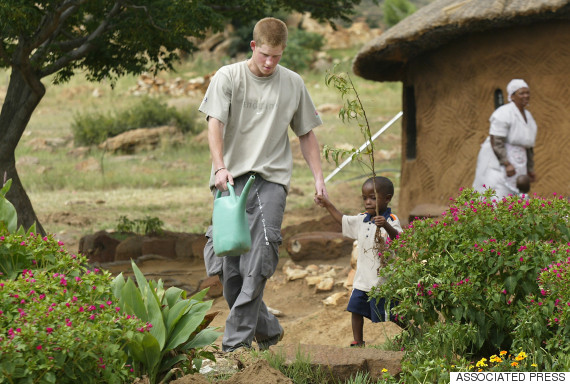 Prince Harry, left, holds the hand of Mutsu Potsane, 4, as they go to plant a fruit tree at the Mants'ase Childrens Home near Mohale's Hoek, Lesotho Wednesday, March 3, 2004.
On Monday the pair reunited one more time, but this time Mutsu got a chance to visit Harry in his home town. The prince invited Mutsu and 11 other boys and girls from The Basotho Youth Choir to perform in the Kensington Palace Gardens with Coldplay.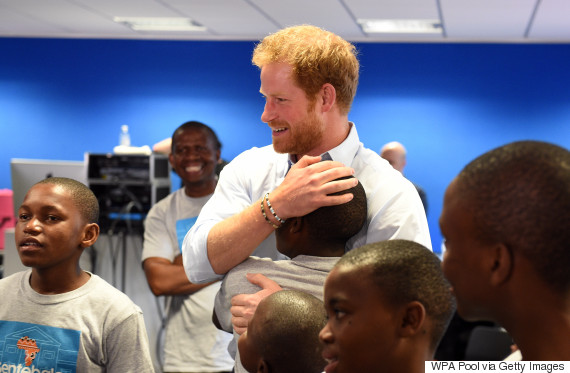 Prince Harry embraces 16 year-old Relebohile 'Mutsu' Potsane on June 27, 2016
Mutsu, now 16, appeared delighted to see his old friend, and the feeling was mutual. After hugging musician Joss Stone, who was rehearsing with the children, the prince walked right over to Mutsu, gave him a hug and struck up a conversation. "How are you? Are you well? Have you guys been having fun? London's been looking after you," he said, according to Hello Magazine.
Mutsu then presented Harry with gifts from Lesotho as the two reminisced about their long friendship.
The Prince last saw Mutsu last November when he opened the Mamohato Children's Centre in Lesotho, Africa, on behalf of his charity Sentebale. It was the first time the two had seen each other face-to-face in 10 years.
Also on HuffPost