While we were lazing around watching Netflix over the weekend, Rihanna was out and about at the club in London, living her best life in a pair of $4,000 boots.
Yes, you read that right.
The denim thigh-highs, which are from RiRi's collection with Manolo Blahnik, resemble a pair of chaps and are clearly not for the faint of heart, as they are very difficult to wear and style.
But of course, the 28-year-old Bajan songstress managed to pull them off, rocking them with a pair of DENIM SHORTS.
TL;DR: Rihanna has somehow made denim shorts and denim thigh-highs work.
Casually partying the night away in a pair of boots that are double, even triple your rent?
Literally us right now: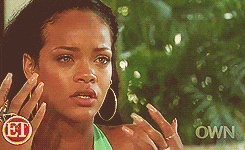 If you're a RiRi fan, you'll remember these are the SAME Denim Desserts collection boots that the "Work" singer called "dangerous" in her Vogue U.K. interview, noting that the "9-to-5" boots were not "date" type shoes.
"Guuurrrl! Those boots are dangerous! If you're trying to get back home to your bed, don't wear them boots! You will get kidnapped in those boots, those boots are trouble."
Sure, not appropriate for dinner dates with bae, but for breaking it down with your girls in the club? Perfect it seems.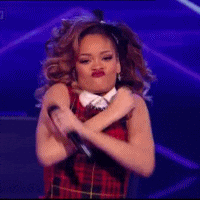 Yup, Rihanna just proved these boots are made for walking. In the club.
Follow Huffington Post Canada Style on Pinterest, Facebook and Twitter!