Fashion is fleeting, but that didn't stop the Internet from weighing in on the uniforms at the Rio Olympics' Parade of Nations.
In true competitive spirit, patriotism and flair got top scores from online commentators. Which is interesting, considering it seemed like almost every team wore slight variations on the same blazer.
Here are the winners and losers from Rio:
China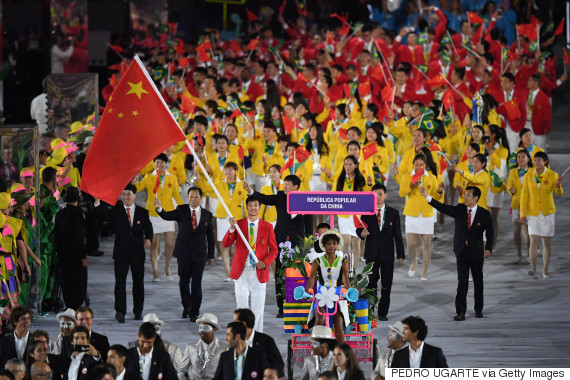 You do not want your outfit to be associated with fried eggs, but that's what happened to Team China.
In keeping with China's national colours, male athletes wore red blazers and female athletes wore yellow. Both were roasted by Weibo commenters for looking more cuisine than competitive.
Seen on #Weibo: Chinese ridicule #China's #Rio2016 team uniform, "Still fried eggs and tomatoes". #MadeInChina pic.twitter.com/9L9XWWlN2W

— Thomas·王 (@iChinadian) June 1, 2016
Australia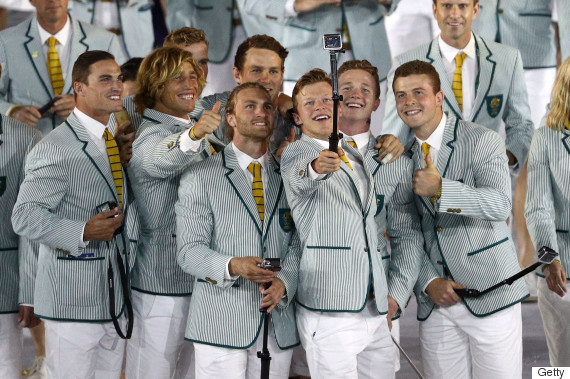 Athletes from the land down under rolled up looking like they started from the top. Their preppy seersucker blazers and white shorts came off as country club chic.
We get it, Australia. You're in a frat. #OpeningCeremony pic.twitter.com/hglP6KBYOU

— Cristiano Simonetta (@CMS_74_) August 6, 2016
man america's outfits for the opening ceremony were so nice... and then australia looked like medicare stewardesses and school boys smh

— xX_McCreeHoe69_Xx (@IBER1S) August 6, 2016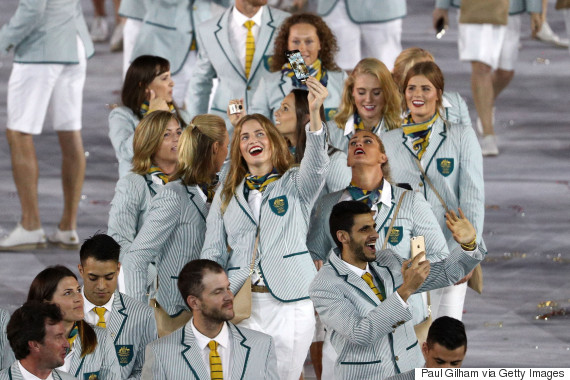 To their credit, their preppy blazers had a hidden tribute. Inscribed in every jacket's inner lining were the names of Australians who had brought home the gold.
Walked in here with five Australians. Their blazers include the name of every Aussie gold medalist ever pic.twitter.com/ZrJFQOLnBf

— Andrew Sharp (@andrewsharp) August 5, 2016
Canada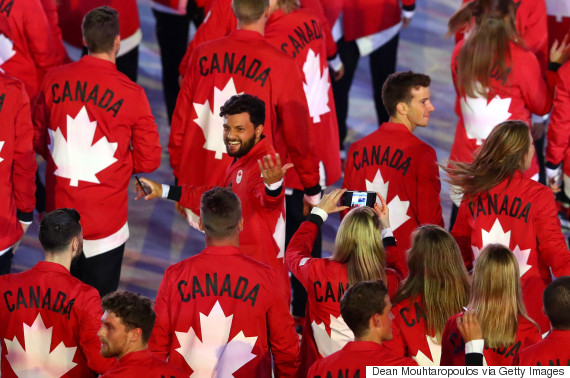 Not to brag, but everyone loves us and we can do no wrong.
In relaxed streetwear-inspired outfits, Team Canada was lauded for a refreshing take: every athlete's back was adorned with a white maple leaf, making a bold statement in a sea of solid colour blazers favoured by most nations.
USA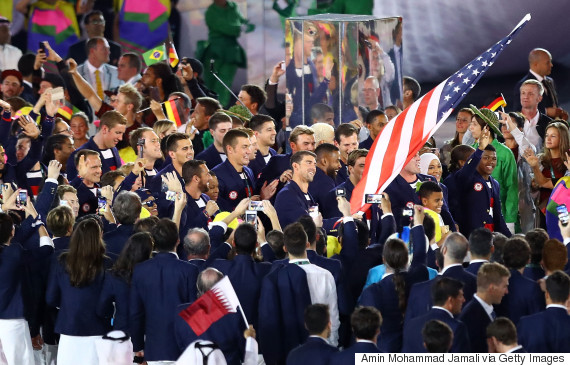 Team U.S.A.'s uniforms were designed by Ralph Lauren and it really shows.
Last question as we wrap up for tonight: Who wore it best? #USA #OpeningCeremony pic.twitter.com/llOnEN0bGA

— The Ringer (@ringer) August 6, 2016
Montenegro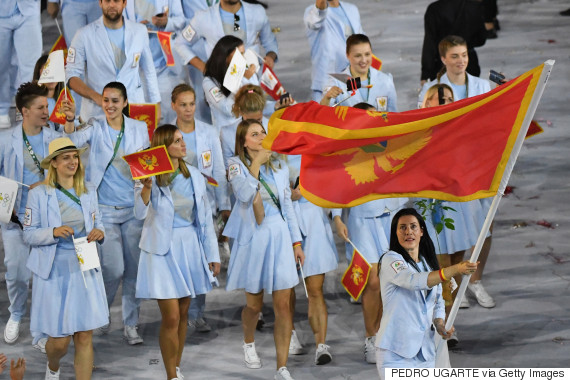 Straight outta Beauxbatons, Team Montenegro's light blue blazers and mostly female crew gave many Harry Potter vibes. Best of luck in the Triwizard tournament!
Montenegro or Beauxbatons Academy of Magic? #OpeningCeremony pic.twitter.com/LWXvCXEjiK

— Brenna Duncan (@DuncanBrenna) August 6, 2016
Girl from Montenegro loses her flag, keeps waving waving the stick, suddenly they're the girls from Beauxbatons pic.twitter.com/PDhEGu719r

— Jenn Proffitt (@JennProffitt) August 6, 2016
Angola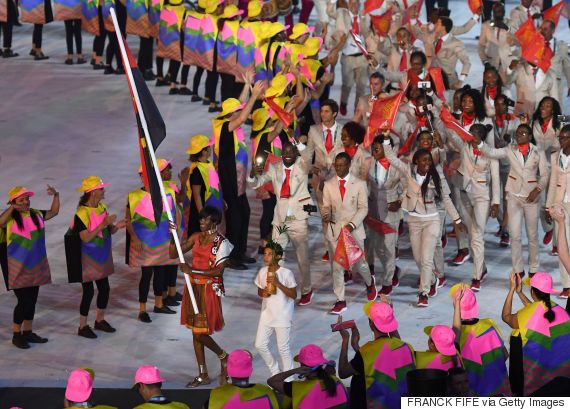 Angola and their khaki suits were well-received, but flagbearer and handball player Luisa Liala carried her entire team with a bold dress, gold earrings and gladiator sandals.
Yasssss. The flag bearer for Angola is totally serving #WonderWoman realness. #OpeningCeremony #Rio2016 pic.twitter.com/LX5lqITrSZ

— Two Gayz And... (@twogayzand) August 5, 2016
The Angola flag bearer 😍 #OpeningCeremony

— ✨clara mae✨ (@ubeempress) August 6, 2016
Croatia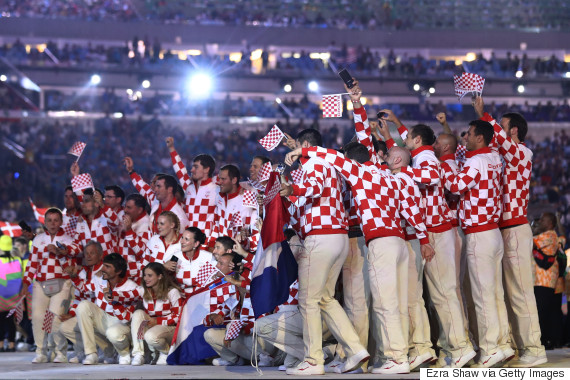 If checkers was an Olympic sport, watch out for this team.
Senegal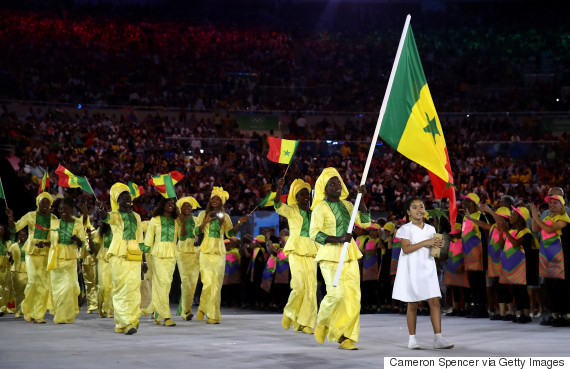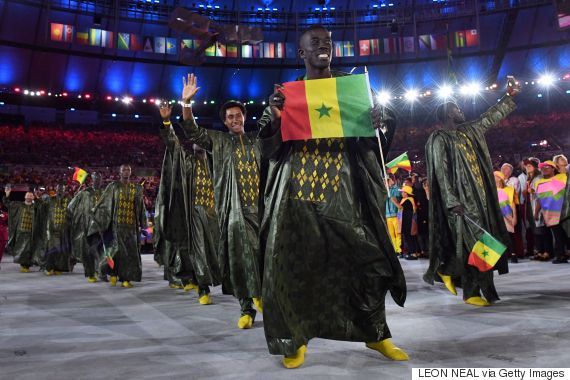 Breaking up the flight attendant visuals, Senegal's traditional clothing was a relief for many.
me on my death bed: bitch Senegal looked so good at the 2016 Olympics opening ceremony like dra-

— velvet thunder (@nickimemenaj) August 6, 2016
#Senegal Twitter, what is your traditional female wear that they're wearing at the opening ceremony? It's beautiful 😍

— koala (@_yungkoala) August 6, 2016
#Senegal look amazing #Rio2016 love the clothes with vibrant colors and patterns #Rio2016 #Olympics

— Opinionatedhjbi (@Opinionatedhjby) August 6, 2016
Tonga
Okay what are you still doing reading this? That trip to Tonga ain't going to take itself.
Tonga's flag bearer appreciation tweet pic.twitter.com/kOzXcyrpcH

— #AT (@andytelasai) August 6, 2016
Kids: "Mom, where are we going for spring break?"
Me: "Tonga"
#Tonga

— Kate (@Wishful_wink) August 6, 2016
Where is #Tonga and how do I get there #OpeningCeremony pic.twitter.com/UlEDGX8X8q

— Brandi (@BlondieInTX) August 6, 2016
Moving to #Tonga. Bye. #OpeningCeremony pic.twitter.com/SlaULLqt81

— Cara Chiaramonte (@iamcarac) August 6, 2016
More Olympics


Also on HuffPost
Rio Olympics 2016 Opening Ceremony