Family of a Calgary man shot and killed by police are planning a lawsuit after the Crown announced the officer responsible would not be charged.
Anthony Heffernan, 27, was shot four times — twice in the head — in a Super 8 motel in 2015.
The Alberta Serious Incident Response Team (ASIRT), an independent government watchdog, conducted an investigation into the shooting and found evidence "constituting reasonable grounds" to believe a Criminal Code offence had been committed.
On Monday, however, the Crown recommended no charges be laid as "there was no reasonable likelihood of conviction."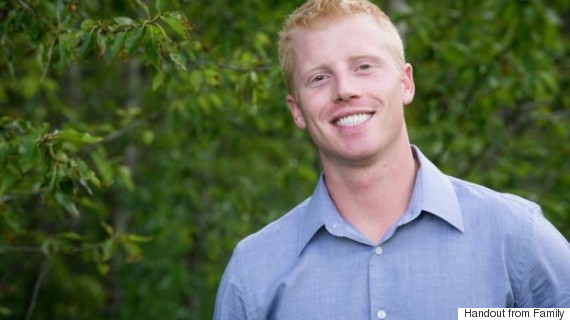 Twenty-seven-year-old Anthony Heffernan was shot and killed by police last year. (Photo: Handout)
On March 15, 2015, hotel staff called police after Heffernan didn't check out of his room at the expected time.
Police forced entry into the room where they found Heffernan standing between two beds with his arms raised. Officers said he seemed to be "in a drug induced state."
He was holding a small syringe with no needle tip in one hand and flicking a lighter with the other, according to ASIRT's investigation.
One officer fired his Taser at Heffernan, but it didn't work.
The 27-year-old stood up, and officers say he either moved forward slightly or lunged. Another reacted by pulling out his own Taser, but before he had the chance on of his colleagues fired a gun six times.
Heffernan was struck twice in the head, once in the neck and once in the upper torso.
Officer refused to hand over notes
Heffernan's family lawyer told CBC News the officer who shot Heffernan refused to hand over his notes on the shooting during the investigation. The family is hoping a civil suit will force him testify and share his notes.
"If this isn't murder, what is?" Anthony's mother Irene Heffernan asked after the Crown's press conference, according to Metro News.
The officer involved in the shooting was put on leave for 30 days before he was reinstated.
In January, the same Calgary police officer shot and killed a paraplegic man who struggled with mental illness.
He is now on administrative duties.
With files from The Canadian Press
Also on HuffPost:
The Most Outrageous Stories Of Police Misconduct