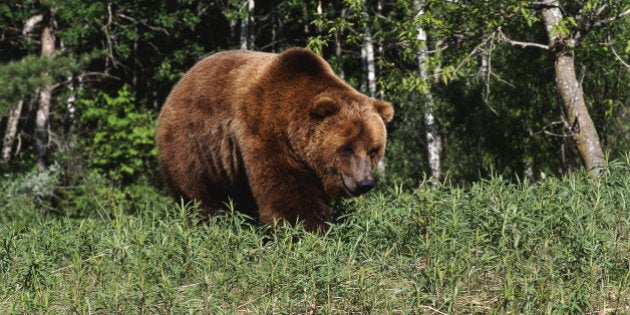 A grizzly gave Banff visitors a scare on Monday after it decided to join them for a hike along Johnston Canyon Trail.
The bear, nicknamed "Split Lip" for a massive scar along his snout, ambled up to a group to pass them on the trail — coming as close as just six metres away.
"We received a few different phone calls from people on their cell phones who were quite concerned about the fact that a bear was coming up the trail and wasn't yielding to any hikers," said Steve Michel, human-wildlife conflict specialist, to The Crag and Canyon newspaper.
"This is the kind of behaviour that we often see with large male grizzly bears that are quite confident. They don't feel the need to yield other than for a stronger, larger grizzly bear," Michel added in an interview with the Calgary Herald.
Split Lip ate another bear last year
The 225-kilogram male left his tracking collar behind near the carcass of a 90-kilogram grizzly in November.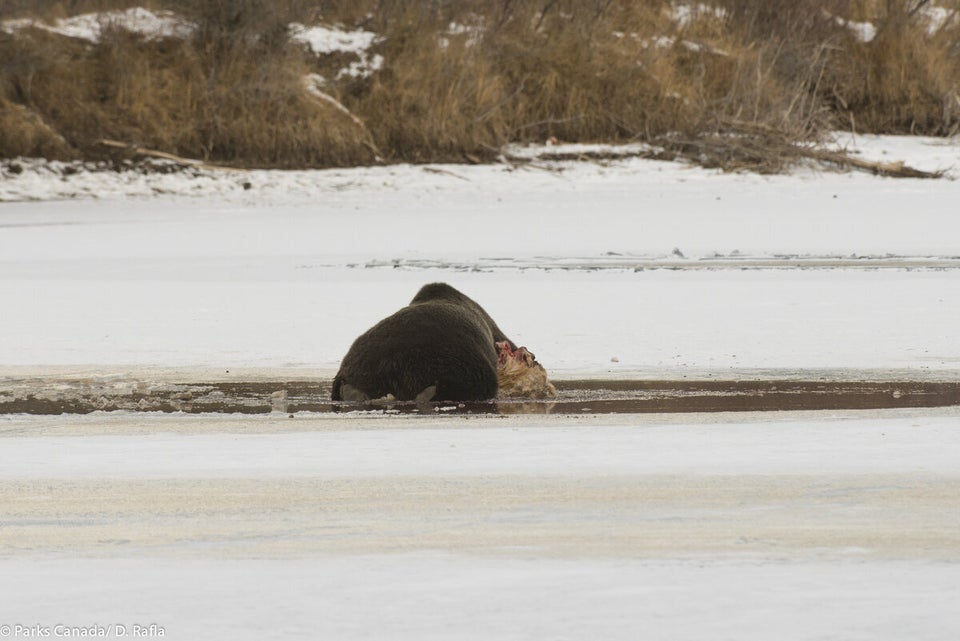 LOOK: Grizzly Bear Eats Elk In Banff