Conservative House Leader Andrew Scheer is resigning his post to further explore a run for his party's leadership.
Scheer made the announcement Tuesday in Halifax as Tories gather to prepare for the upcoming session of Parliament.
Addressing reporters in fluent French first, the veteran Saskatchewan MP and former speaker of the House of Commons said he has been very encouraged by the feedback he's received from party members across the country this summer about his prospective bid.
"I'd like to continue to put together a team to continue exploring making a leadership run," he said. "In that vein, I think it would be more appropriate for me to continue in this exploratory effort without … the obligations to serve as (Opposition) House leader."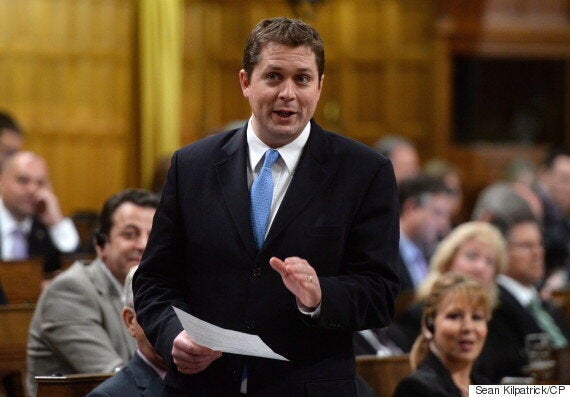 Scheer said the role of Opposition House leader — which involves quarterbacking the Tories' day-to-day business in the House of Commons — demands "100 per cent" of the attention of whoever holds the post.
Scheer, 37, thanked interim Tory Leader Rona Ambrose for the opportunity and expressed optimism that her front bench will continue to hold Liberals to account.
"We've had a lot of successes highlighting the tax and spend ways of the Trudeau Liberals," he said.
Decision will impact his pocketbook
However, unlike other members of Ambrose's shadow cabinet who might consider abandoning their critic roles to run for leader, Scheer's decision will impact his pocketbook. The Opposition House leader earns $42,200 on top of the base MP salary of $170,400.
Trost calls out Scheer on gay marriage
Tory MP Brad Trost, who also hails from Saskatchewan and has already declared he's running for leader, told The Huffington Post Canada that the race is "starting to get serious."
The social conservative said he is "more direct" than Scheer when it comes to policy, even if they share similar views. As an example, Trost pointed to his vocal disapproval last spring of the party's decision to scrap its opposition to gay marriage.
"Andrew sort of comes down on both sides of the same-sex marriage question, I was clear," Trost said. "I took a position back in 2004. I took it for seasons I believed. Other people disagree. They're good Canadians too but I'm sticking by my position.
"So, I think that will be one of the defining differences between Andrew and me."
Watch Scheer's short press conference:
With files from Althia Raj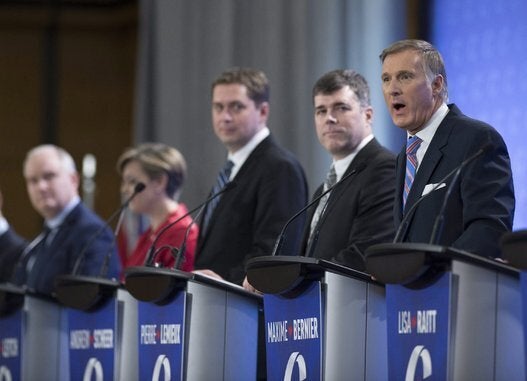 Conservative Leadership Candidates