She's fallen and she can't get up!
A 5-week-old panda at the Bifengxia Panda Base in Ya'an, China has become an Internet celebrity after the China Conservation and Research Centre for the Giant Panda released a video of the tiny cub trying to roll over.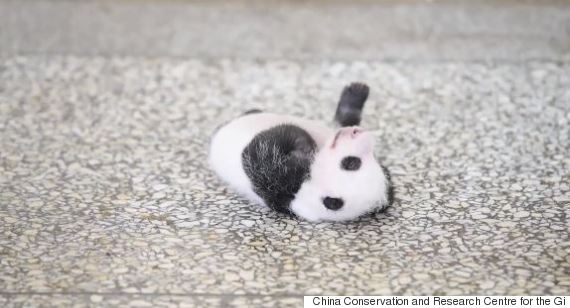 Despite numerous attempts, the unnamed female cub — who's mother goes by the name Xidou, which is translates to "little bean" — just can't seem to roll over.
Watch her adorable attempts in the video above.
The newborn cub and her twin are just two of many pandas that have been born in captivity in recent years.
Thanks to the presence of Panda reserves and conservation efforts of the Chinese government, the Giant Panda species was recently downgraded from "endangered" to "vulnerable."
Also on HuffPost