Summer may be over but so long as the warm weather's still here, you have an excuse to eat ice cream.
And if you're craving soft serve, "Like A Tourist" host Dan Rodo knows where to find the good stuff.
Enter the Bridge Drive-In in Winnipeg. Located near the city's Elm Park Bridge across the Red River, the Drive-In (or BDI, as the locals call it) has been slinging soft serve for nearly 60 years, making it something of an institution in the city.
More than five decades has given the joint time to churn out a few speciality items like "the Coconilla," "the So-Much-S'more" and "Sleeping Beauty" — two types of sundaes buried beneath a mound of fruits, nuts and whipped cream and served in a hollowed-out pineapple.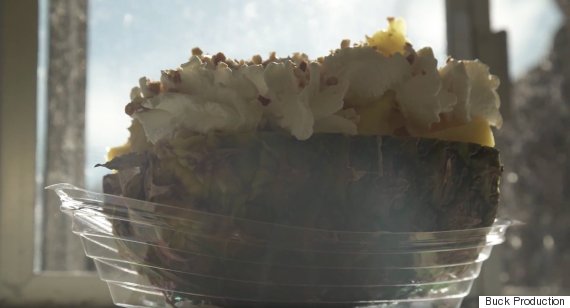 Is it called the "Sleeping Beauty" for its looks or because you'll be in a food coma after eating it? Your guess is as good as ours.
To see what else the BDI has in store, check out the video above. And for more must-see spots in Winnipeg, head here.
Find More Of Canada's Hidden Gems With "Like A Tourist":

Try Not To Fall In Love With Halifax After Watching This

Surfing In Montreal? Oui, S'il Vous Plaît!
Also on HuffPost