If you kept up with New York Fashion Week like we did this past September, you know Spanish label Desigual brought their strongest selfie game to the spring 2016 runway when they sent their models down the catwalk wearing Snapchat-inspired makeup looks.
Don't know what we're talking about? Look at this: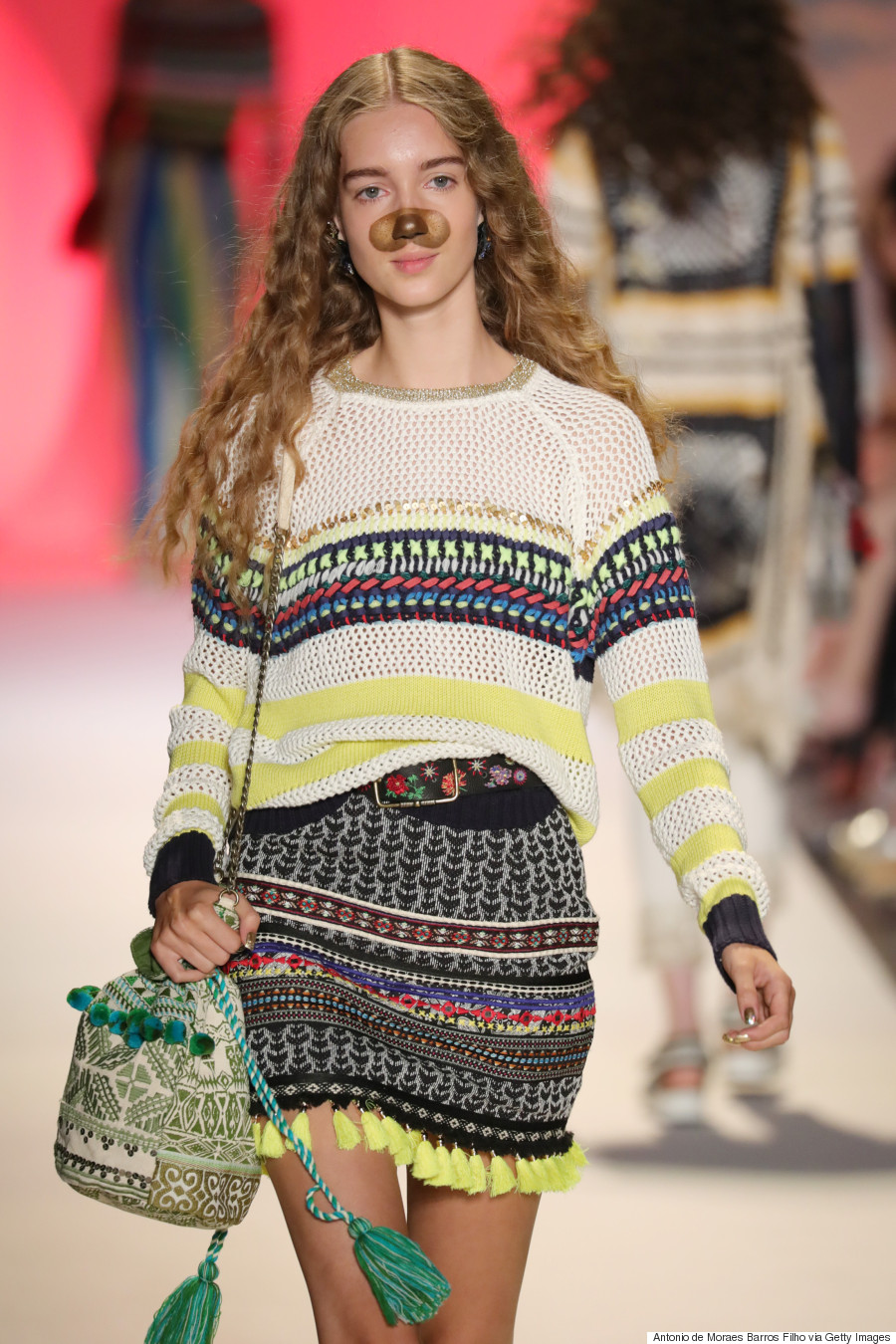 Yup, that's the dog filter from Snapchat in all its glory at a high fashion event. And it's amazing.
So here you are now, inspired to become your fave Snapchat filter through the power of makeup. Lucky for you, it's October, which means Halloween is upon us.
So with that, the team at Teen Vogue have created a dreamy makeup tutorial, which you can watch above, with the help of makeup artist Violette, that will easily allow you to transform into the most coveted Snapchat filter this Oct. 31st. No, it's not the puppy filter, but it is our next fave filter, the golden butterfly.
The look, glowy and glittering, begins with a foundation that has a yellow undertone (remember, you'll want to be golden!). Apply that with a damp sponge on the face, eyes and neck. You'll want to set that foundation by dipping a fluffy brush in translucent powder and tapping it all over.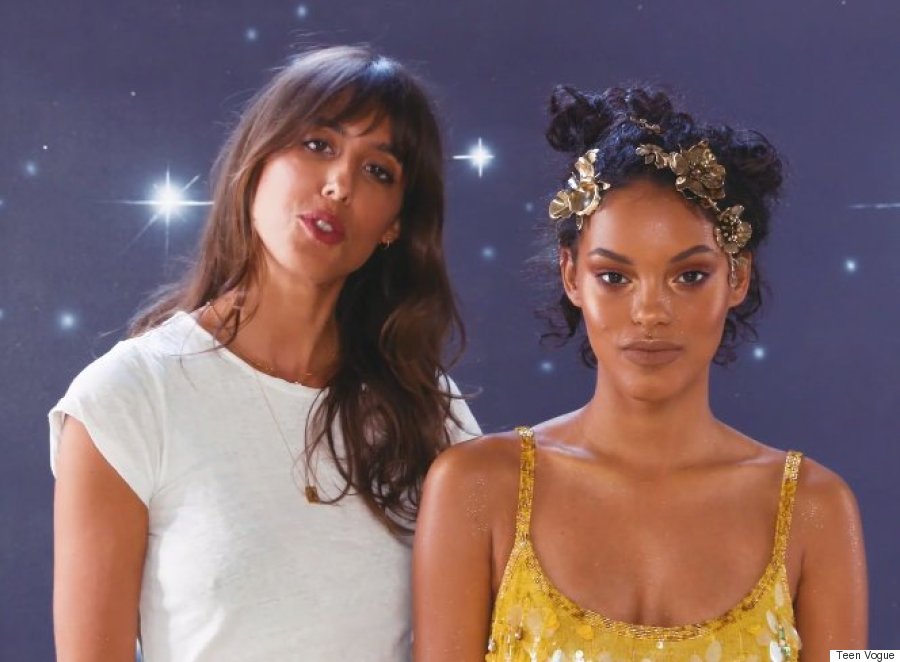 If you're a Snapchat fanatic, you know most filters slim your face and give your cheeks and eyes some definition (which is nothing to complain about!), so to get that look, Violette contours using a darker foundation for just under the cheekbones and in the lids of the eyes.
And then, it's all about the highlight! Apply, using your fingers, to the cheekbones, and move on to a golden eyeshadow for the corners of your eyes afterwards using a brush.
Finally, with a dash of burgundy eyeshadow to create a smoky eye effect, pile on the mascara and blow loose gold glitter to the face for that filtered finish.
And there you have it! You are now a Snapchat filter. Now get out there and take a trillion selfies.
To watch the full tutorial, watch the video above!
Follow Huffington Post Canada Style on Pinterest, Facebook and Twitter!
Also on HuffPost