Celine Dion's twin boys, Eddy and Nelson, celebrated their sixth birthday on Oct. 23. To celebrate, the Canadian singer took her children to Disneyland, aka "the Happiest Place on Earth."
Dion and her sons, including 15-year-old René-Charles, arrived at California's Disneyland Resort on Saturday, E! News reports. Although this is the first birthday the twins celebrated without their father, René Angélil, insiders told the news site that the family appeared to be enjoying themselves.
"Celine and the boys are having so much fun," a source said. "They are in great moods! They've been eating junk food non-stop like cupcakes, cookies, and candy."
Another insider revealed that the 48-year-old mom looked "really relaxed and super happy."
Celine está na Disney, na Califórnia, aproveitando uns dias de folga e tb comemorando o aniversário de seus gêmeos. #celinedionpic.twitter.com/pCSGjipdL7

— Celine Fan (@ladivaceline) October 26, 2016
The family enjoyed a number of rides, including the King Arthur Carrousel, Dumbo the Flying Elephant, and the Mad Tea Party.
It's not surprising that Dion would take her kids to Disneyland to celebrate their birthday. After all, the resort has always been a special place for her family. Back in 2007, Dion and Angélil took their eldest boy there together. René-Charles was six years old at the time.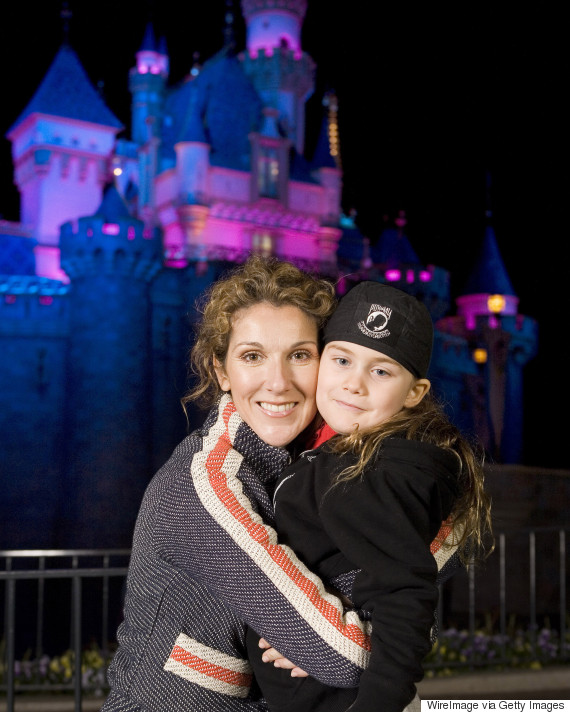 Dion also took her twins to Disneyland last year to celebrate their fifth birthday.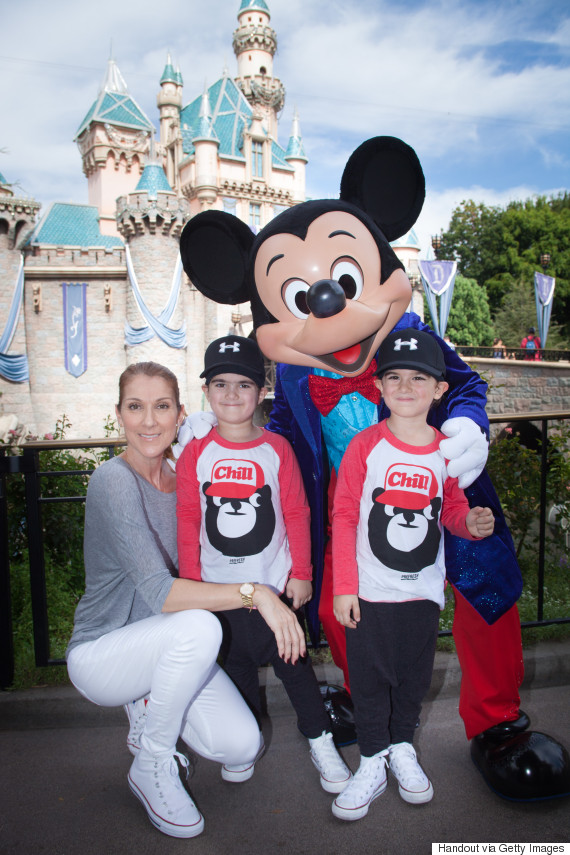 Dion's husband Angélil passed away in January after a battle with throat cancer. Since then, the singer's sons have been keeping busy with extracurricular activities.
"This week one [twin] wants to go into gymnastics, and the other one wants to go into piano," she told People magazine in May.
As for Dion's eldest, he plays hockey for the Nevada Storm Midget AA and is enjoying life as a teen.
During an interview on "The Today Show," the singer revealed how her family is coping with the loss of Angélil. "[The kids] sense that mom is okay. They know what's going on. They know that dad is not coming back," she said in July. "My kids are fine, so I'm fine."
Also on HuffPost