Gigi Hadid is finally speaking out about Tommy Hilfiger's controversial comments about her body.
Last week, the 65-year-old designer told Yahoo! Style's Joe Zee he sent the 21-year-old model down his fall 2015 runway wearing a poncho, because she was deemed "not quite as thin" as the other models by a casting director.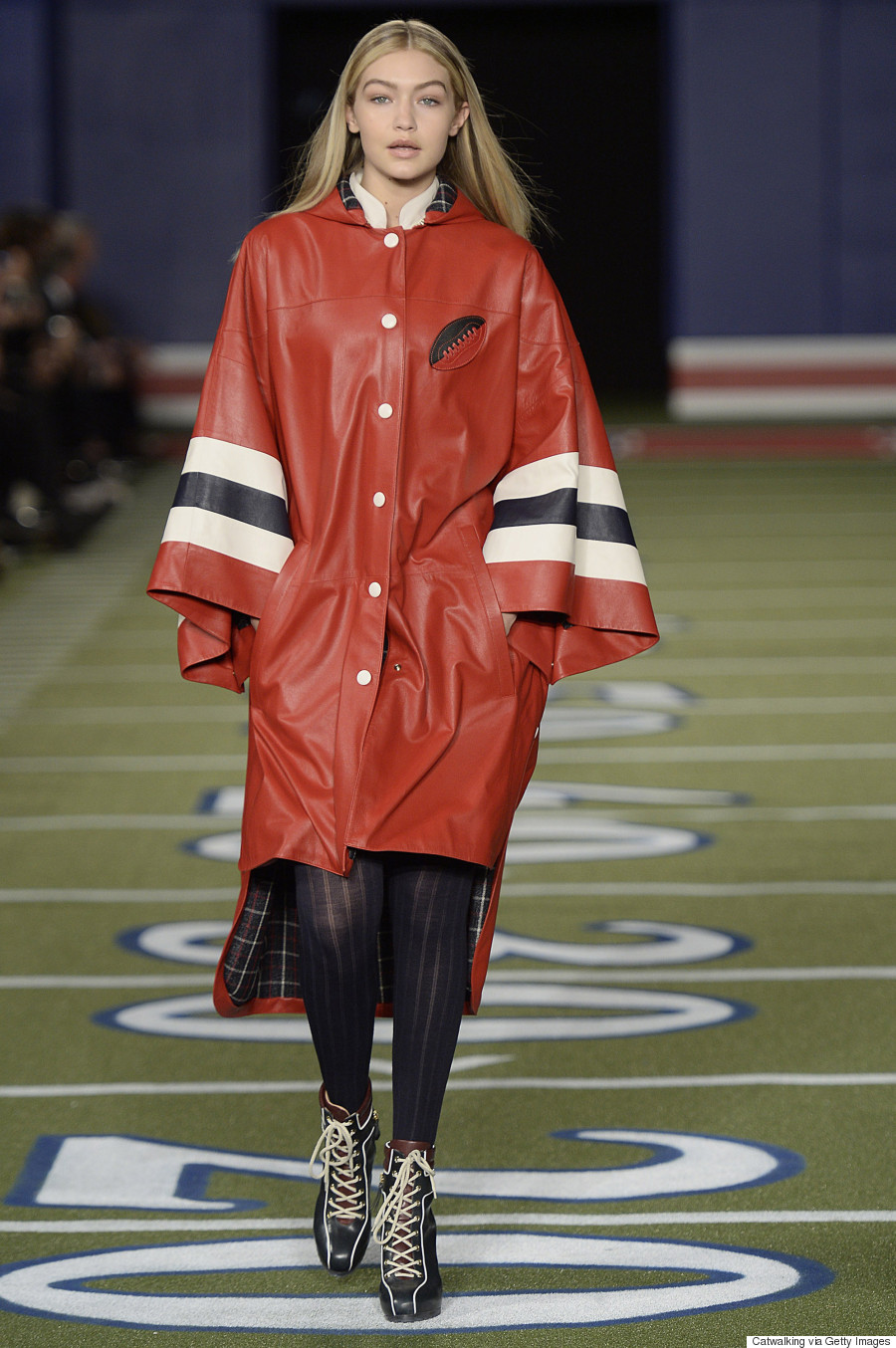 These comments caused upset among many, resulting in Hilfiger issuing a response to clarify his words.
However, Gigi is now making it clear that there is no bad blood between herself and Tommy in a new interview with Access Hollywood.
"It's funny because people think it's something I wasn't aware of," Hadid told Access Hollywood. "I know that when Tommy said it last week, it was in context of a larger story that wasn't shown in that video."
She also said she understood the whole "point of that story was that Tommy was rooting for [her]."
"Regardless of what the stylist of that season said or what he put me in, Tommy wanted me in the show and Tommy was pushing for me and Tommy loved my curves."
Gigi's curves have been the subject of criticism before. Just last year, the Vogue cover girl took to Instagram to graciously address the haters commenting on her appearance.
"No I don't have the same body type as the other models in the show...I represent a body image that wasn't accepted in high-fashion before, and I'm very lucky to be supported by the designers, stylists, and editors," she wrote.
"Yes, I have boobs, I have abs, I have a butt, I have thighs, but I'm not asking for special treatment... If you don't like it, don't follow me, don't watch me, cause I'm not going anywhere."

Follow Huffington Post Canada Style on Pinterest, Facebook and Twitter!
Also on HuffPost