The hottest toy crazy of 2016 is arguably Hatchimals. Even though they are sold out, some parents are forking over big bucks on Amazon and eBay to make sure their little ones aren't disappointed over the holidays.
But are these fuzzy, robotic creatures worth the price tag... and all the hype? One mom says absolutely not.
Kirsty Myerscough of Manchester, UK, posted a Hatchimal review on her Facebook page on Friday. At the bottom, she notes that "this review is based on my child's view on the toy. She is 7."
And she definitely wasn't impressed. She writes:
"Thought I would write a review as all I'm seeing is parents desperate to get their hands on one. So this one is one week old and has been played with for a few hour! The best bit was it hatching and then we had to break it out as it wasn't working! It grew up from a baby to fully grown in a few hours, it doesn't talk it just records the child's voice and plays it back, has a few games that are boring and once played they don't want to play again. All you can do is feed it by tilting it forward, stroke it when it gets cold and pat its head if it's scared. Also once you take it out of the box it starts hatching takes around 20 mins to an hour so make sure your children are ready to sit with it and help it hatch. Overall not worth the money."
Myerscough's honest post has gone viral with more than 9,000 reactions and 46,000 shares.
Some Facebook users described similar experiences with Hatchimals. "Thought I was indeed the best mum in the world when finally landing one! For it not to work and be a massive disappointment on her special day well that was a compete kick in the teeth. So all in all I don't really rate this toy. Yes, the few hours it was played with seemed to bring much enjoyment to my children but not worth the money long term," wrote Jay Brady.
But mostly, people tagged their friends and family (likely Facebook users searching for the elusive toy). One thanked her friend, commenting: "Well, looks like I won't be on the hunt anymore."
Other moms have given Hatchimals rave reviews, though. Mummyshire wrote on her blog:
"Mademoiselle (who's now 8yo) loves Cubby and has played with her Hatchimal a lot and includes it in her play with other toys – much like you would a pet. And Little Mister has too, despite the long hatching process.

It's not the most cuddly of toys because of the mechanism inside so I wouldn't suggest you go to bed with your Hatchimal, but it is super cute and very interactive, which makes it a winner in our eyes!"
Likely many parents are hoping Canada's SpinMaster Toys will release more Hatchimals so their kids can decide for themselves on Christmas Day.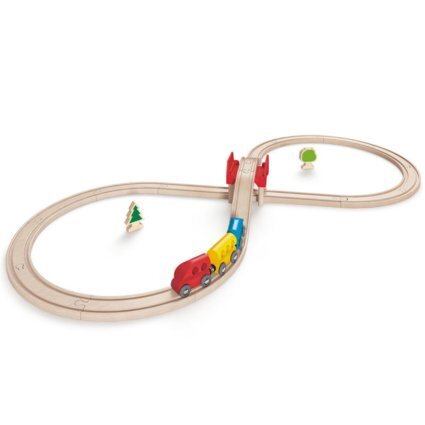 15 Toddler Gifts That Will Last Way Past The Holidays