In an effort to bring some comedic relief to an awkward photo-op situation, Justin Trudeau stepped on his tiptoes to block New Zealand Prime Minister John Key's view during the APEC family picture.
At one point, Key even put his hands on Trudeau's hips to move him out of the way.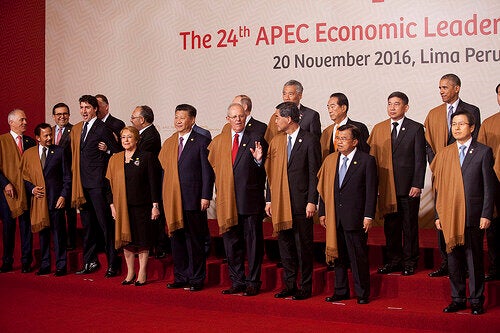 Key said he and Trudeau shared a laugh over their playful squabble.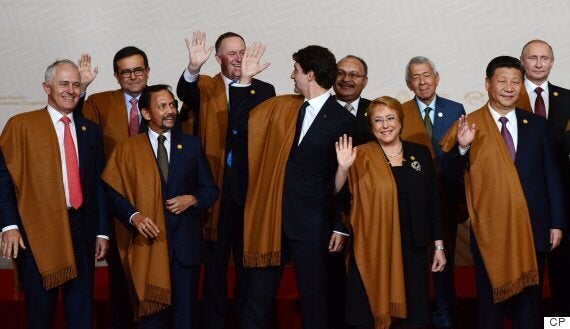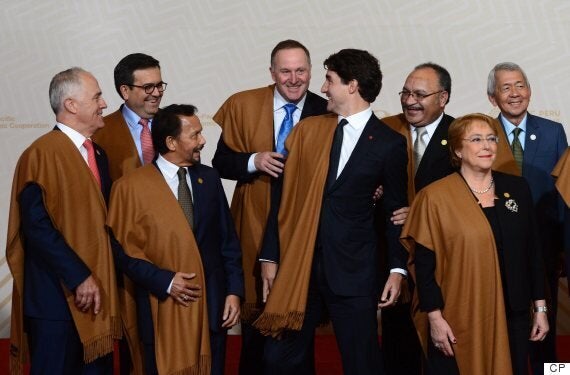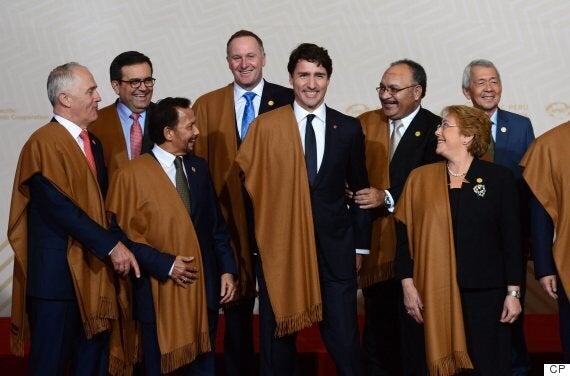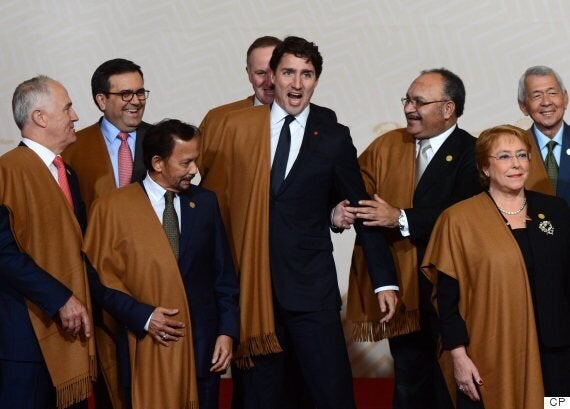 World leaders representing the 21 members of APEC met in Lima, Peru to discuss economic inequality, environmental degradation, and climate change risks.
Trudeau and Obama also peeled away from the group for a private meeting to talk about the "obviously unparalleled" bond between the U.S. and Canada.
In a statement issued by the White House, Obama praised Trudeau as a rare leader who can "combine vision and talent and values."
Obama even alluded to a possible visit to Canada after he's out of office.
"And I am very much looking forward to his continued leadership in the years to come. And I look forward to visiting Canada often as a private citizen, and may stop in and check in with his beautiful family when I get the opportunity," he said.
Trudeau echoed the president's sentiments in a tweet.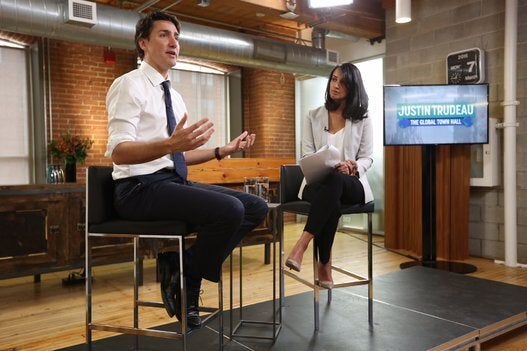 Justin Trudeau: The Global Town Hall