Amber Heard has something important to say.
"How is this happening to me? I'm strong. I'm smart. I'm not a victim," the 30-year-old "The Danish Girl" star says in the two-minute video. "I guess there is a lot of shame attached to that label of victim. It happens to so many women. When it happens to you behind closed doors, with someone you love, it's not that straightforward. If a stranger did this... it would be a no-brainer."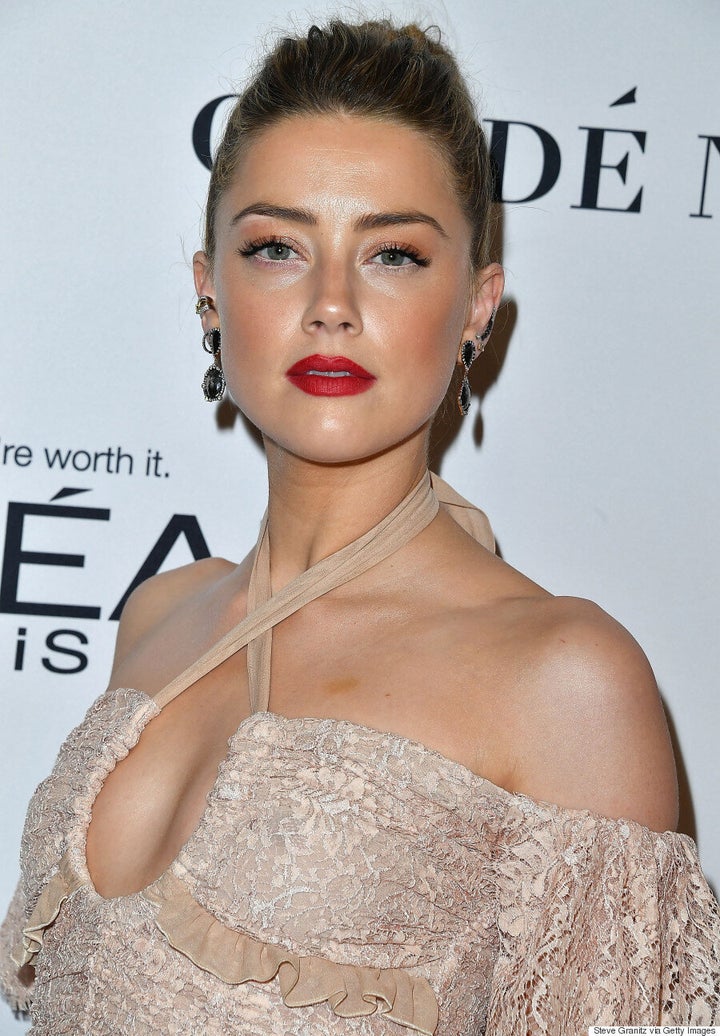 "I have a unique opportunity to remind other women... this doesn't have to be the way it is. You don't have to do it alone. You're not alone. And also, we can change this. Violence against women is not limited to actual physical violence."
"It is also about how we deal with it and how we talk about it in the media culture," she said. "We need to take responsibility for how we talk about these things."
"How is this happening to me? I'm strong. I'm smart. I'm not a victim."
Heard can be seen holding back tears as she talks about how reaching out to friends allowed her to get help.
"Telling someone safe is the beginning of choosing yourself. Think about it. If I hadn't had that, if I hadn't had a few people that I really trust around me, a few women, support, a few friends, if I didn't have them around me, how different my life would be."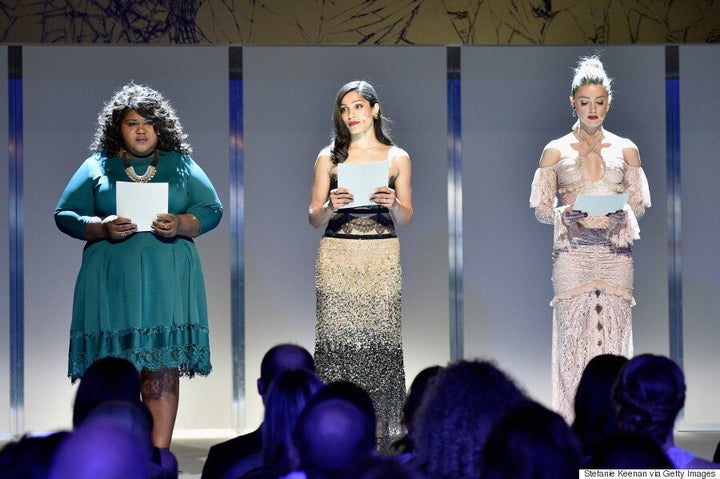 Gabourey Sidibe, Freida Pinto and Amber Heard speak onstage during Glamour Women Of The Year 2016 at NeueHouse Hollywood on November 14, 2016 in Los Angeles, California. (Photo by Stefanie Keenan/Getty Images for Glamour)
"I endured excessive emotional, verbal and physical abuse from Johnny, which has included angry hostile, humiliating and threatening assaults to me whenever I questioned his authority or disagreed with him," Heard said in court documents.
Watch the full PSA below: