Shannen Doherty is one tough woman.
Her latest Instagram photo, which shows her on her first day of radiation treatment, just proves how much of a fighter she is, despite admitting she's frightened about the process.
"First day of radiation treatment. I look like I'm about to make a run for it which is accurate," Doherty captioned the photo. "Radiation is frightening to me. Something about not being able to see the laser, see the treatment and having this machine moving around you just scares me. I'm sure I'll get used to it but right now.... I hate it. #radiation #radiationmondaysucks #stillfightinglikeagirl"
Earlier in November, the former "Beverly Hills, 90210" star posted about having a "full panic attack" while undergoing a CT scan and revealed she was afraid and "sick of being poked."
"Was supposed to get it with contrast but the minute they started looking at which vein to use I started crying," she wrote. "Full panic attack. Sometimes, you just get sick of being poked. And that's ok. I cried. I felt sorry for myself for a minute. Then stopped and reminded myself of how lucky I am."
Since being diagnosed with breast cancer in March 2015, the former "Charmed" actress admitted that the days after getting chemo aren't always "so great."
"Sometimes one isn't able to dance, or eat or even to think about the next day," she wrote on Instagram. "Sometimes it just feels like you aren't going to make it. That passes."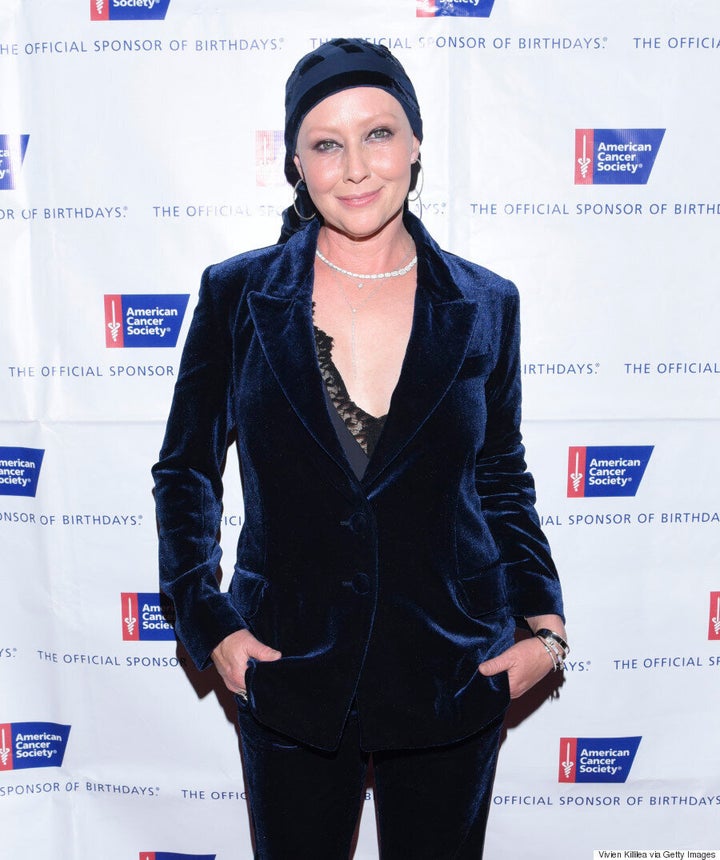 Actress Shannen Doherty arrives at American Cancer Society's Giants of Science Los Angeles Gala on November 5, 2016 in Los Angeles, California. (Photo by Vivien Killilea/WireImage)
"None of us are up here today without Shannen," he said at the reunion, which Doherty didn't attend.
"She's been through a lot. She's not doing well right now but sometimes her contributions are minimized," he continued. "She's been thrown under the bus. I've been accused of driving it. But she's a very big part of the success of this show. She taught me a lot. I'm glad she was my scene partner. She was great at what she did in the character with me."