Mick Jagger officially has one of the biggest families in Hollywood. The Rolling Stones frontman just welcomed his eighth child at the age of 73.
The singer and his 29-year-old girlfriend, ballerina Melanie Hamrick, are now proud parents to a baby boy, who was born in New York on Thursday.
"Mick was at the hospital for the arrival," the singer's publicist, Bernard Doherty, said. "Mother and baby are doing well and we request that the media respect their privacy at this time."
Doherty added that both parents are "delighted" by their son's birth.
On top of having eight children, Jagger also have five grandchildren and one great-grandchild.
Surprisingly, Jagger isn't the only Rolling Stone to welcome a baby this year. Back in May, his bandmate Ronnie Wood became a dad again at age 68 when he welcomed twins with wife Sally Humphreys.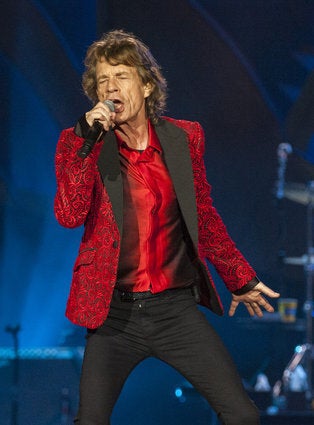 Celebrity Parents With More Than Four Kids