It might be time to brush up on your French skills.
Less than a year ago, we were reporting that Toronto and Vancouver were creating pretty much all the jobs in the country.
Not so anymore. The new hotspot for jobs in Canada is … Quebec. More precisely, Montreal.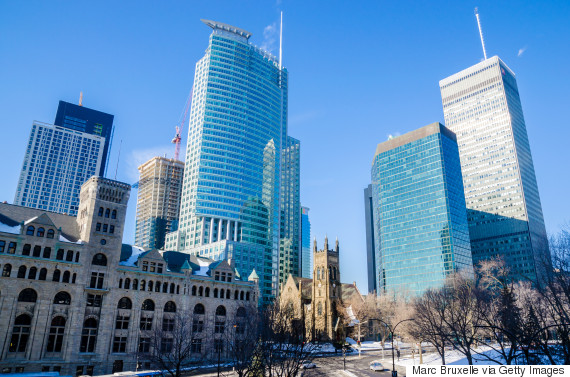 Highrise buildings tower over St. George's Anglican Church in downtown Montreal. The city has become the country's new hotspot for high-quality, full-time jobs. (Photo: Marc Bruxelle via Getty Images)
According to Statistics Canada data, in 2016 Montreal alone created more full-time jobs than the rest of the country combined — a net total of 74,000 in a year.
What's more, if you strip out Montreal's job gains, the rest of the country actually lost full-time jobs: A net loss of 13,600 positions across the country, ex-Montreal.
Montreal's unemployment rate is the lowest it's been in 30 years, according to the CBC, dropping to 6.8 per cent this December from 8.8 per cent a year earlier.
Click for full size.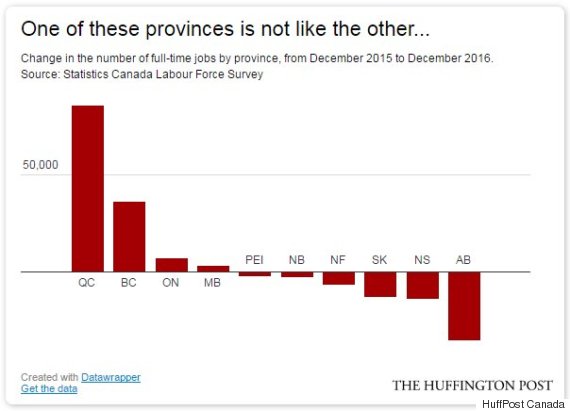 And, by all accounts, it's high-quality jobs that Montreal is churning out these days.
The city is becoming renowned as a centre of artificial intelligence development. Google announced last summer it's investing in an AI project at the Universite de Montreal. Microsoft followed quickly with an investment into Element AI, an "incubator" of global AI talent linked to McGill University.
Meanwhile, Quebec's manufacturing sector is looking more competitive these days, a fact some attribute to much lower electricity rates in Quebec than in Ontario.
Despite some high-profile manufacturing layoffs, such as the ones at Bombardier and at Montreal's Oreo cookie plant, the province still managed to add about 1,500 manufacturing jobs last year. Ontario lost 11,300 in that time.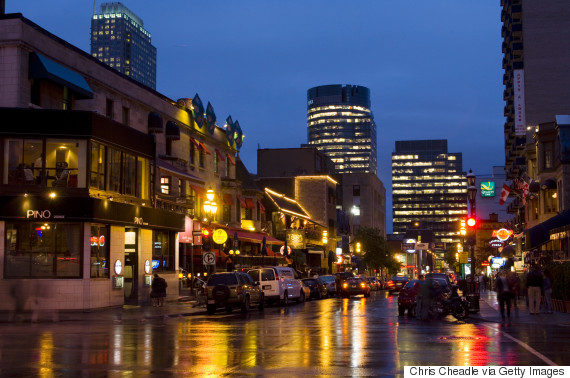 Crescent Street in Montreal, a nightlife hotspot in the city's downtown core. (Photo: Chris Cheadle/Getty Images)
Simon De Baene, founder of Montreal software firm GSOFT, told Bloomberg the city is becoming the right place to start businesses and grow jobs.
"We have an incredible quality of life in Quebec. Great engineers; we're creative; and the cost of living is really good," De Baene said. "We have the ideal environment to build up successful organizations."
And even the province's lower-income workers are seeing some good news. Quebec's Labour Ministry announced on Thursday it's hiking the provincial minimum wage to $11.25 as of May 1, from the current $10.75.
Follow The Huffington Post Canada on Facebook, Twitter, and Instagram.
Also on HuffPost