A former prime minister whose relationship with his American counterpart became strained over the Keystone XL pipeline has lauded President Donald Trump for giving new life to the project.
Stephen Harper took to social media with a short message Wednesday, a day after Trump signed an executive order that could help spur construction of the much-discussed Alberta-to-Texas pipeline.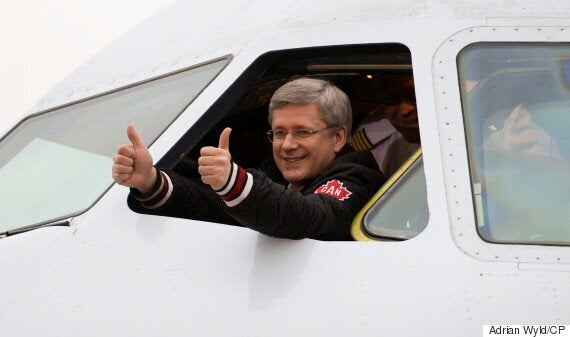 Harper called it a "great first step" in the advancement of the project.
"Stronger resource development means a stronger economy," he wrote on Twitter and Facebook.
Harper's words were more subdued than the ones he used in office while trying to convince former U.S. president Barack Obama to get on board with the project.
The former Conservative leader famously told Bloomberg TV in New York in 2011 that approving the project should be a "complete no-brainer" for Obama.
"The economic case is so overwhelming," Harper said at the time. "The number of jobs that would be created on both sides of the border is simply enormous."
"The logic here is overwhelming," Harper said. "I remain an optimist that, notwithstanding politics, that when something is so clearly in everybody's interest — including our interest as Canadians, but the national interest of the United States — I'm of the view that it has to be approved."
"I believe that whether this project goes ahead or not under this administration, it will ultimately go ahead under a subsequent administration," he said.
During a foreign policy debate in the 2015 election, Trudeau accused Harper of spoiling the opportunity to forge a connection with Obama because of a "single point" of disagreement over the pipeline.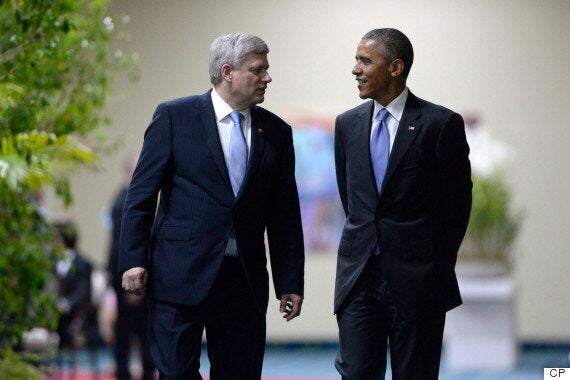 "Canadians are sitting around worried about their jobs because we have a prime minister that doesn't like Barack Obama," Trudeau said at the time. "We need to do much better than that."
Harper dismissed the notion that he had a personal beef with Obama as an "invention."
"We have a great relationship with the U.S. administration. I have a great relationship with President Obama," he said.
Obama officially rejected Keystone in November 2015, just two days after Trudeau's Liberal government was sworn in. Trudeau expressed "disappointment," but said at the time the Canada-U.S. relationship was bigger than any one project.
Tories have, at times, reminded Liberals that Keystone was rejected under their watch. They have also accused Trudeau of not pushing back hard enough against Obama's rebuff.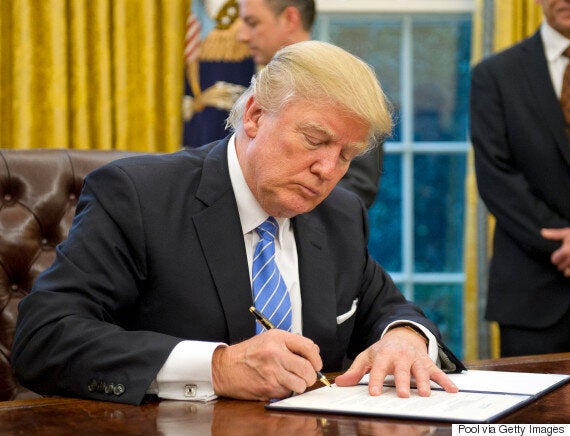 Trudeau told reporters in Calgary Tuesday that he pressed Trump on Keystone in each of his two recent conversations with the new president.
"In both the conversations I've had with President Trump now Keystone XL came up as a topic and I reiterated my support for the project,'' Trudeau said.
"I've been on the record for many years supporting it because it means economic growth and good jobs for Albertans.''
Conservative natural resources critic Mark Strahl released a statement Tuesday commending Trump's decision and noting the work done by the previous government to promote the project.
Tories want more pipelines in Canada
Strahl did not offer any kudos to the Liberals, instead calling out the government for rejecting the Northern Gateway pipeline project on this side of the border. Strahl also urged Liberals to support the Energy East pipeline process.
"While we are pleased with the Trump administration's approval of this project, it does not reduce the need for new pipelines in Canada," he said in the release.
"We are pleased that President Trump has approved Keystone XL in principle but will remain vigilant to ensure that Canada's interests are protected as more details emerge."
Trump's approval of Keystone comes with conditions. He wants the terms of the deal renegotiated and for U.S. pipelines to be built with American steel. If constructed, the $8-billion project will see more than one-fifth of the oil Canada exports carried to refineries on the Gulf of Mexico.
Trump also signed an executive order Tuesday on advancing the $3.8-billion Dakota Access pipeline.
With files from The Canadian Press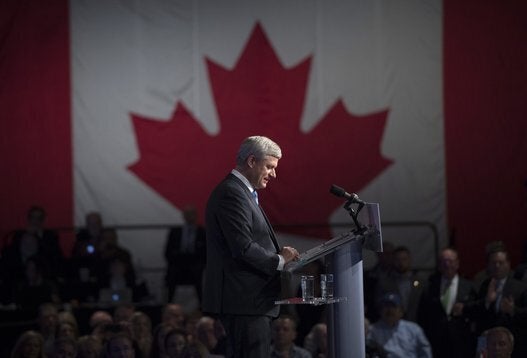 Harper's Legacy: Top Achievements, Failures, According To Poll