Toronto may be the city that some Canadians love to hate but it seems at least one MP has had enough.
Liberal Adam Vaughan rose in the House of Commons Friday to defend Canada's largest city and throw some subtle jabs at a Conservative leadership candidate who has been accused of inferring Torontonians aren't neighbourly.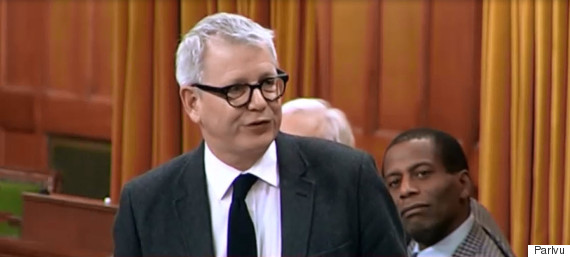 "Insulting people because of where they come from is not just bad manners, it's wrong," Vaughan said in a member's statement. "So, why are people of Toronto treated this way?"
The Trinity-Spadina MP bemoaned how the words "Bay Street" are tossed around in the Commons like an insult, when it's also the home of seniors, unionized workers and shopkeepers.
Vaughan then targeted a strange matter involving Tory MP Kellie Leitch and… sugar.
The Conservative leadership hopeful told the Collingwood Connection in 2011 that she left the big city because it had "no sense of community."
As an example, she said downtown Toronto wasn't the kind of place where you'd knock on a neighbour's door to ask for a cup of sugar.
"Insulting people because of where they come from is not just bad manners, it's wrong."
Leitch, best known for her proposed policy of screening newcomers for "anti-Canadian values," said much the same in a recent Toronto Life story.
A popular Toronto Star columnist responded last month with a piece proclaiming that Leitch was "dead wrong" about Toronto and its people. An online campaign — "Send Kellie Sugar" — is now urging Torontonians to mail Leitch sugar packets.
Vaughan did not call out Leitch directly but left little confusion about who he was referencing when he charged that a member of the chamber had suggested Torontonians are bad neighbours.
"That's mean. It's silly. And it's wrong," he said. "Nobody in this House should look down their nose at people just because of what part of the country they come from, regardless of whether it's a town, a region or a province."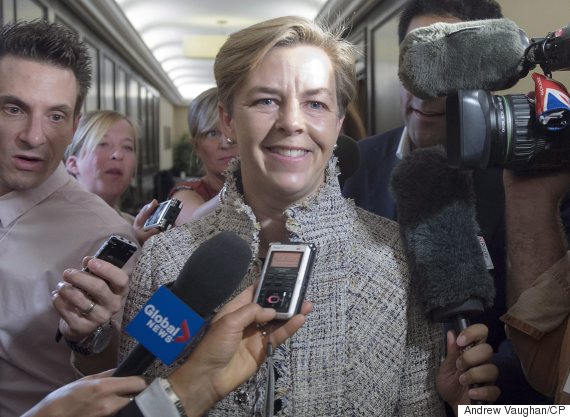 Kellie Leitch arrives at the Conservative summer caucus retreat in Halifax on Sept. 13, 2016. (Photo: Andrew Vaughan/Canadian Press)
Vaughan said Toronto is actually full of good people.
"Even if all you need is a cup of sugar, trust me, knock on the door next door, you will find some sweetness," he said. "Insulting people because they come from Toronto is not just bad leadership, it's bad politics.
"And if someone is giving you that advice… oh, sorry. I wrote this last night."
While the end of his speech may have seemed like a flub, it was likely referencing the fact that Nick Kouvalis, the mastermind behind Leitch's controversial, populist campaign, quit Thursday night.
Also on HuffPost
MPs Who Were Once Journalists (2016)