After laying low for months, disgraced radio host Jian Ghomeshi is back at work.
"For those interested, here is something I'm working on..." the former host of CBC's "Q" tweeted on Monday morning. He included a link to The Ideation Project, a "new media creative project that features all original words, music, recording and production."
"He's kind of gone through a difficult period of reflection in his life. He just felt it was time to start working on a new artistic project,'' stated Matt Earle, the public relations consultant helping Ghomeshi return to the spotlight.
Ghomeshi was fired by the CBC in 2014 after the public broadcaster said it saw "graphic evidence" he had caused physical injury to a woman.
Multiple allegations followed, culminating in a high-profile trial that revealed intimate details of his romantic life. The former singer and broadcaster has kept a low profile since being acquitted last year of four charges of sexual assault and one charge of overcoming resistance by choking.
"I believe in rehabilitation."

— Matt Earle, public relations consultant
Ghomeshi's case sparked widespread discussion of sexual violence and victim-blaming in Canada. Politicians and celebrities alike voiced support for female survivors of violence and slammed the country's criminal justice system for being biased against complainants.
"I believe in rehabilitation," said Earle on Monday. "Even all sorts of different people are given a chance to re-enter the public (sphere) and so on and this is someone who was acquitted, who's an artist, who just wants to create new content and share it with the world."
Earle said Ghomeshi records the podcasts in New York but still lives in Toronto and continues to spend time in the city. New instalments will be released roughly twice a week and run five to 10 minutes in length.
The response to Ghomeshi's new project has been ... less than enthusiastic.
Reminiscent of the short essays that used to kick off Ghomeshi's hosting gig on "Q," the debut features musings on immigration, globalization and race. The six-minute monologue called "Exiles" asks: "What does it mean to feel like you have no homeland?"
The site credits all words, original music, recording and production to Ghomeshi.
Earle said Ghomeshi began the project about a year ago and has had some help from friends in the industry. And while the podcasts and music tracks are free now, he expected there may one day be ads on the YouTube channel.
As for financial backers, Earle said it was funded "primarily directly from him."
With files from The Canadian Press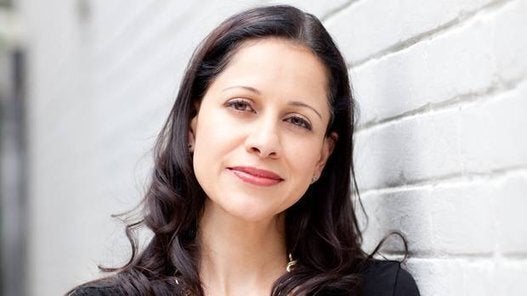 Jian Ghomeshi Case: A Timeline