CP
Officials in the Senate human resources department were alerted to concerns about Sen. Don Meredith's workplace behaviour as early as July 2013, HuffPost Canada has learned.
At that point, Meredith had been a Conservative senator for 2 1/2 years. It took another year and a half until the Senate ordered a probe into Meredith's office in February 2015.
A HuffPost Canada investigation last week revealed workplace harassment claims from three of Meredith's former staff that range from alleged bullying to sexual touching.
"Even if I would push his hands and tell him, 'OK, enough.' He wouldn't hear it," one former aide said in an interview. She alleges the married senator would frequently make advances towards her at work.
Listen to an excerpt from one of her interviews with HuffPost Canada. Her voice has been changed to protect her identity for personal and professional reasons:
&nbsp
Staff had approached a human resources manager in 2013 with concerns about Meredith's office, followed by more informal complaints the next year. But employees were still reluctant to register official objections over privacy worries and professional concerns.
Still, the Senate's former director of human resources, Darshan Singh, felt compelled to press senators in 2014 to launch a workplace assessment into Meredith's office.
In early 2015, former Senate speaker Pierre Claude Nolin also pushed for a workplace assessment, having noticed "too much turnover in that office in a short period of time," Sen. Leo Housakos told HuffPost Canada in an interview last week.
Housakos said the rumblings of "dissatisfied employees" and rumours of harassment had become "too much noise" for Nolin.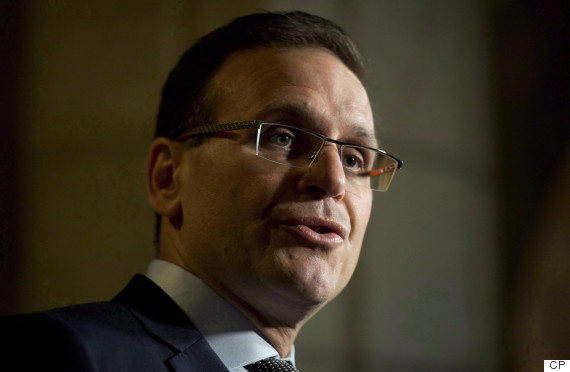 Sen. Leo Housakos speaks with the media in the foyer of the Senate on Parliament Hill in Ottawa on May 26, 2015. (Photo: Adrian Wyld/The Canadian Press)
Former staff, who have participated in two workplace probes, say the entire process lacks empathy and has taken way too long.
"We agreed to go through the process," said the same former employee who alleges she was groped by Meredith on multiple occasions. She's frustrated that the workplace inquiry is not finished.
"And three years after, what are we going to get? So I want justice to be done at every level for every[one] of us. That's it."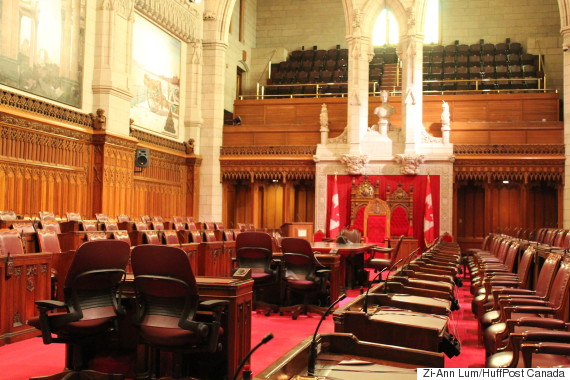 For the first time, senators have recommended to expel one of their own. (Photo: Zi-Ann Lum/HuffPost Canada)
Last week, the Senate ethics committee tabled a report concluding Meredith should be expelled as he is "unfit" to be a senator.
"His presence in the chamber would in itself discredit the institution," the report read. "No lesser sanction than expulsion would repair the harm he has done to the Senate."
The conclusion came after weeks of reviewing Senate Ethics Officer Lyse Ricard's inquiry report that found that Meredith breached the ethics code during a two-year sexual relationship with a teen.
"His presence in the chamber would in itself discredit the institution."
As the Senate is scheduled to sit on Monday evening, then Wednesday is the earliest that senators could vote to expel one of their own — a first in its 150-year history.
If Meredith is expelled, there are two ongoing investigations at stake: one on his workplace conduct, and another on his decision to invite a business partner along on a Senate-paid delegation to the Caribbean. The public may never see the conclusion of those reports.
Rules stipulate that once a senator is expelled, any inquiry pertaining to them are automatically and permanently suspended. However, the ethics committee can override that with a request to the Senate Ethics Officer to finish her work.
Here's a breakdown of how we got to this point:
Dec. 18, 2010
Don Meredith, a Jamaican-born Pentecostal minister and failed Tory byelection candidate, is appointed to the Senate by former Conservative prime minister Stephen Harper.
Meredith recalls in an interview with CPAC the "moving emotional experience" of receiving the call from Harper: "[He] says, Don, it would be an honour to have you serve on the Hill with us."
July 2013
Senate human resources is notified by one of Meredith's staff that they're being told by the senator to work excessive overtime hours (60+ per month) without logging the time, or being compensated for it.
January 2014
The Conservative whip's office is notified about a claim that Meredith is pressuring staff to falsify expense filings.
March 2014
Emails show Conservative leadership and Senate human resources is aware of staff concerns for their personal safety from working in Meredith's office. Former Senate president Noël Kinsella is also informed.
Darshan Singh, former head of Senate human resources, makes a promise to notify Senate's Security Protective Services to take "special precautions" in the Victoria building — where Meredith's office is located.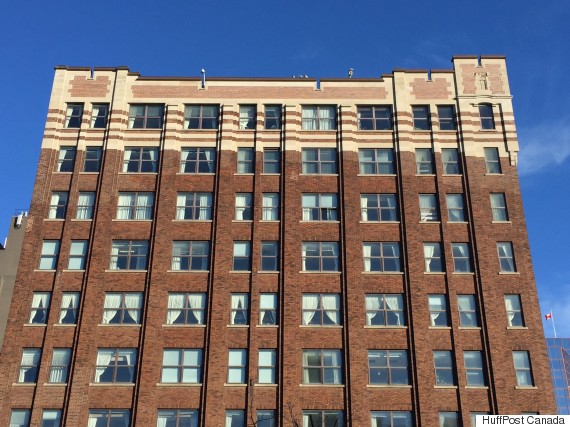 The Victoria building in Ottawa. Meredith's office is the one with the drawn blinds. (Photo: Zi-Ann Lum/HuffPost Canada)
Early 2015
New Senate speaker Pierre Claude Nolin notices a high turnover of staff in Meredith's office.
Feb. 24, 2015
The Senate decides to hire a third-party firm in Ottawa to investigate what's happening inside Meredith's office in a workplace assessment.
Feb. 16, 2015
Paramedics are called to Parliament Hill after one of Meredith's staff members suffers an anxiety attack.
April 1, 2015
After contract negotiations with the third-party firm, a workplace assessment report is officially commissioned.
June 17, 2015
The Toronto Star publishes a story revealing Meredith's inappropriate sexual relationship with a teenage girl.
That same day, Meredith is kicked out of the Conservative party caucus.
&nbsp
June 18, 2015
Sen. Leo Housakos writes a letter to Senate Ethics Officer Lyse Ricard requesting she conduct an inquiry to determine if Meredith and his two-year relationship with the teen violated the Senate code of ethics.
July 13, 2015
The third-party workplace assessment report is completed and submitted to the Senate for review. Two days later, it's referred to the Senate Ethics Officer to assess if an inquiry is merited.
Aug. 20, 2015
The Ottawa Citizen publishes a story about Meredith bringing one of his business partners on an official Senate delegation to the Caribbean. Concerns are raised Meredith used his position to boost his private business interests.
Dec. 10, 2015
After a preliminary review, the Senate Ethics Officer decides that the allegations made in the workplace assessment report merit an official inquiry.
Feb. 3, 2016
The Senate Ethics Office starts another second inquiry into Meredith; this one is focused on the Ottawa Citizen report and whether or not the senator breached the ethics code by inviting a business partner on a Senate-related trip.
At this time, there are two active investigations focused on Meredith.
June 1, 2016
Ricard wraps her preliminary review of Meredith's conduct regarding his sexual relationship with a teen. She writes a letter to both Meredith and Housakos, informing them of her intention to conduct an inquiry.
There are now three active inquiries focused on Meredith.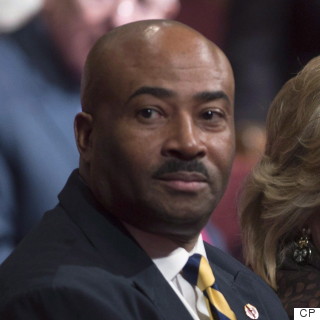 Sen. Don Meredith sits in the Senate on Dec. 3, 2015 in Ottawa. (Photo: Adrian Wyld/The Canadian Press)

March 9, 2017
The Senate Ethics Office releases its inquiry report into Meredith's relationship with a teen.
The report goes to the standing committee on ethics and conflict of interest, which must recommend how the Senate should proceed with disciplinary action.
March 12, 2017
Sen. André Pratte writes an email to Meredith, urging him to resign.
"Although I know you must be going through a very difficult time, I am writing to plead with you to resign from the Senate as soon as possible. If you do not, I am afraid you will do yourself and, most importantly, the institution, unnecessary and lasting harm," Pratte wrote.
March 16, 2017
Meredith breaks his silence a week after the release of Ricard's report. In an interview with The Canadian Press, and with his wife by his side, he apologizes for the affair, calling it a "moral failing."
"As a human being, I made a grave error in judgment, in my interactions. For that I am deeply sorry," he said, adding that he doesn't feel it's justification to step down as senator.
&nbsp
April 30, 2017
HuffPost Canada publishes an investigation into workplace allegations, including claims of bullying and groping in the office, levelled by Meredith's former employees.
May 2, 2017
The Senate ethics committee releases its recommendations report, advising that Meredith should be expelled.
"No lesser sanction than expulsion would repair the harm he has done to the Senate," the report read.