Allure reports, the average makeup routine among females includes 27 steps and takes 40 minutes.
In a world of endless YouTube makeup tutorials, most of us can agree that this statistic isn't that shocking. After all, It's 2017, and our makeup game is strong, what else can we say?
But for 104-year-old Helen Jabornik, her beauty routine has always been about simplicity. Sometimes, you don't have the time or energy to get ready, and she says that's OK.
So what else did we learn from Helen and the other beautiful 100-year-old women in the video above? Ten very important style tips:
1. Wash your face right away when you get up in the morning
2. Baby oil is your secret weapon.
3. Never apply moisturizers or oil in a downwards motion, pulling at the skin. Always work up, giving your skin that extra lift.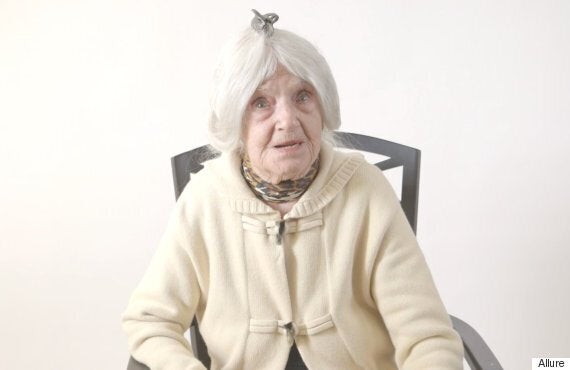 101-year-old Betty Turpin
4. Don't forget to give your neck a bit of love!
5. A dash of colour on the cheeks is a must.
6. Red lipstick will never go out of style.
7. "Don't try to make your face tanned, because it's the only face you have!"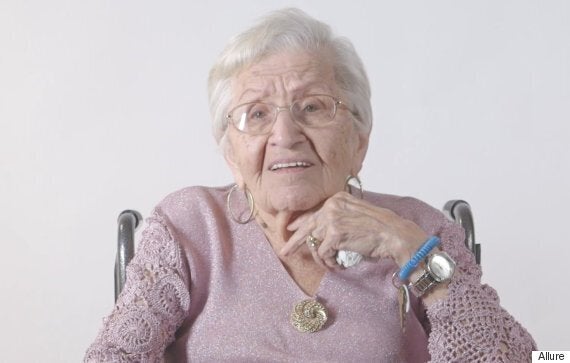 101-year-old Clementine Bonafede
8. Pull a Kylie and own wigs. Because, hey! When you don't have time to brush or curl your hair, they'll be an assist.
9. There's no such thing as too many clothes.
10. You're not completely dressed unless you have lipstick on.