While fans were delighted and entertained to finally meet the show's contestants, they were left baffled by the end when Lindsay axed a stunning ex-marine over a man now known as the "Whaboom" guy.
On the debut of "The Bachelorette," Yancey arrived with a megaphone to meet Lindsay for the very first time. Naturally, he wore a shirt with what appeared to be a cartoon image of himself saying the words, "Whaboom!" He then gave Lindsay a taste of his catchphrase. Take a look below.
At the end of the episode, Lindsay had to send eight guys home. When it came down to the final rose, viewers were shocked that the 32-year-old attorney would choose the "Whaboom" guy over Blake K., a hunky Asian-American contestant. Not only did the former U.S. marine win viewers over with his good looks, but also with his charm.
Many even blamed the producers of the show for Lindsay's poor decision.
And some noted that it was interesting for Lindsay to get rid of the only Asian contestants on the show on the first night.
Clearly Blake K. was the fan favourite of the men who were sent home. In fact, a poll on ABC shows that 37 per cent of viewers would have kept the ex-marine over one of the other chosen men.
While viewers are still baffled (and crying) over Lindsay's decision, NextShark reports that the 29-year-old may have actually chosen to leave the show himself.
Two months ago, around the same time the show was being filmed, Blake K. shared an Instagram photo of himself visiting his 90-year-old grandfather, who was in the ICU. "Happy I'm with my family," he wrote in the caption.
Although we're saddened Blake K. is no longer on the show, we respect that family comes first!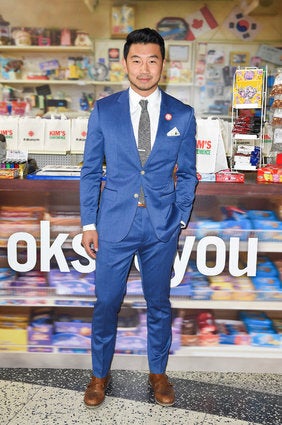 Swoon-Worthy Asian Actors