Ariel Winter is keeping up with her unofficial job as a purveyor of body positivity.
In the article, she shares her experiences growing up in the spotlight learning to accept herself and her body.
"I went through a lot of hate online, so I tried to change myself for a really long time. But people just kept hating on me no matter what I did," Winter said. "I decided that instead of pleasing these other people, I'll just spend that time pleasing myself. Those people are going to be rude to me regardless of what I do, so I should just try and be happy with what I am."
She added she hasn't been as confident with herself as she seems to be.
Winter explains that shopping for her body used to be anxiety-inducing for her before she had a breast reduction in 2015.
"Before then, I didn't feel like myself, and everyone was so focused on my cleavage, so when I got the breast reduction it helped me feel so much better about my body," she said. "I used to have full-scale meltdowns in bathing suit shops because there was nothing I could find to wear. I always felt like crap about myself. It's gotten a little better, but it's still definitely hard."
The in-depth interview comes on the heels of an Instagram post she made on May 29 where she posed in a bikini for Memorial Day.
She was hit with a wave of criticism from body shamers and told to cover up, as often happens on her more revealing Instagram posts.
"Ariel--there's a difference between body positivity and showing your disgusting pimples all over your inner thighs," one comment read.
"Smh...... Stop trying to be Kylie Jenner she's not a good role model and stop trying to get strange men's attention by pulling at your bottoms," another commenter wrote.
Winter is used to defending herself from shaming online. The actress debuted on "Modern Family" when she was only 11 and has battled online bullying ever since. She's come out on the other side as one of Hollywood's most outspoken body positive actresses.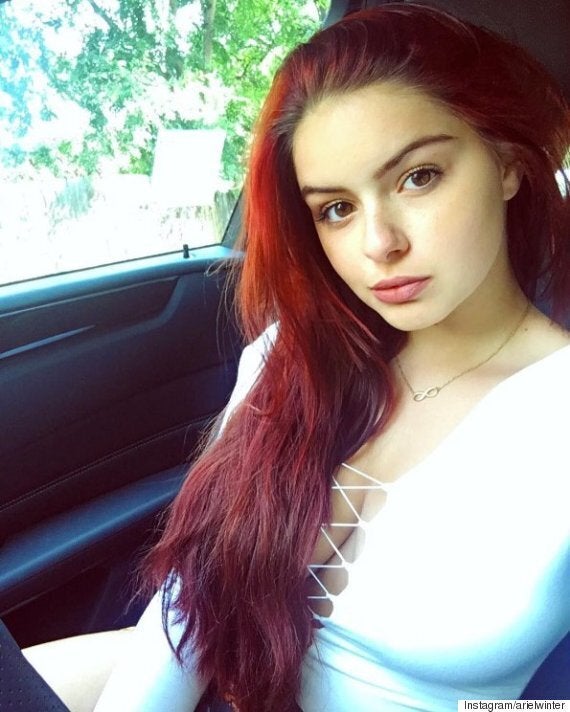 "If people don't like it, unfollow me. If you're so offended, why do you look at it? Don't take the time to hate on me. Just unfollow me and follow someone who covers every part of their body to their toes. I don't care," she added.
She also defended her style choices earlier this month from online trolls after attending a screening of the "Modern Family" season finale in a glamourous gold dress in contrast to her more casual costars.
"Why TF does anyone care that I didn't dress casual like everyone else for the panel?" Winter posted on Instagram. "Why do I have to be like everyone else? Why can't people just let other people feel good about themselves and do what they want?"
We hope she never stops her fight against body shaming.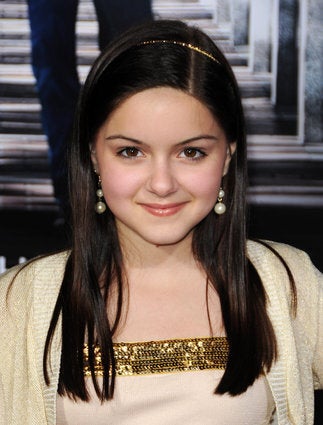 Ariel Winter's Style Evolution