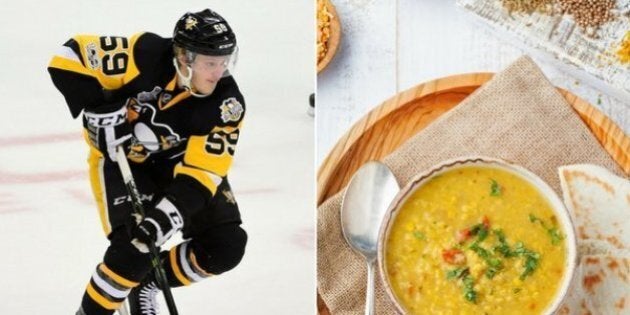 So turns out there may be a secret behind Harnarayan Singh's epic hockey calls.
On Wednesday, the play-by-play announcer revved up his vocal cords again for Jake Guentzel's third-period goal for the Pittsburgh Penguins in Game 2 of this year's finals against the Nashville Predators:
Singh refers to the long note in his call as a Punjabi heyk — and credits a meal swap he made during intermission.
He traded his pizza slice for analyst Harpreet Pandher's dal (spicy Indian lentils) at intermission, Singh revealed in a Facebook post.
There you have it. Indian food = amazing hockey calls.