Parents are always on the hunt for unique baby names nobody else is using. After all, nobody wants the debacle of having their kid be one of three Emmas or Noahs in the same class, right?
Nameberry understands this struggle, which is why they've compiled a list of the most original names that were unused in 2016.
To do this, the site compared last year's U.S. Social Security baby name data to the names on their own site. They then narrowed down the list to the top 100.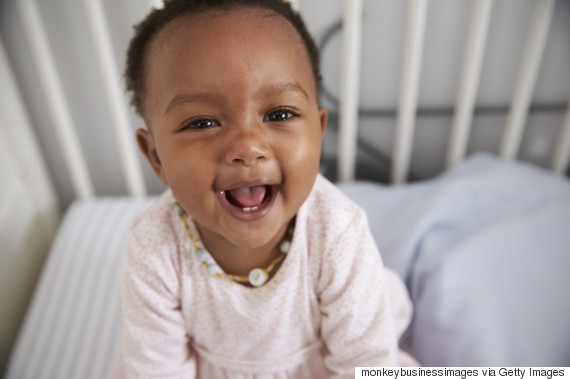 So what's on the list? Plenty of unique options. For girls, possibilities include Samoa, Ottoline, Melisande, Branwen, Calico and Zephyrine. As for boys, options include Septimus, Auberon, Cassio, Florent, Humphrey and Bas.
Interestingly, word names appear to be a big trend among these unused monikers. While the girls' list only had a few of these options such as Remember, Season and Dancer, the boys' list had far more. Some of the most interesting include Beach, Trout, Land and Drummer.
While these choices might seem bizarre, we've seen trend crop up before among celebrities. In the past few years, a number of famous parents have given their kids word names, including Zooey Deschanel, who has a daughter named Elsie Otter and a son named Charlie Wolf, and Jeff Goldblum, who has a son named Charlie Ocean.
Celebrities have always been drawn to word names for what they represent. Just take Gwyneth Paltrow and Chris Martin, who famously named their daughter Apple in 2004.
"It sounded so sweet, and it conjures such a lovely picture for me," Paltrow explained to Oprah Winfrey at the time. "You know apples are so sweet and they're wholesome, and it's biblical and … I just thought it sounded so lovely."
Visit Nameberry to see their full list of baby names that nobody is using.
If Nameberry's list of original names is a little too adventurous for some parents, have no fear! Another great option is to look at baby names that are near extinction.
Back in April, BabyCentre U.K. released a list of names that were once popular, but are now disappearing. Surprisingly, this includes names like Dean, Paula, Derek, Geoffrey, Elaine and Diane.
Also on HuffPost
Most Popular Baby Names Around The World 2016