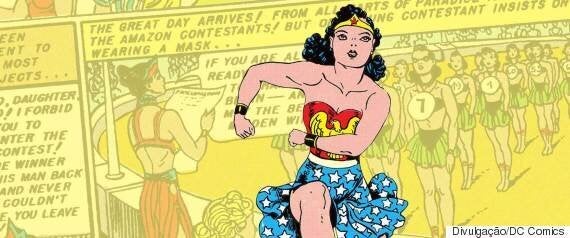 Sure, the superheroine has had her ups and downs — from the record-breaking reviews of the Gal Gadot film to that time the Justice Society of America welcomed her as the team's first female member only to make her ... secretary?!? — but the Amazonian princess's enduring pop cultural presence has offered up plenty of wonderful moments.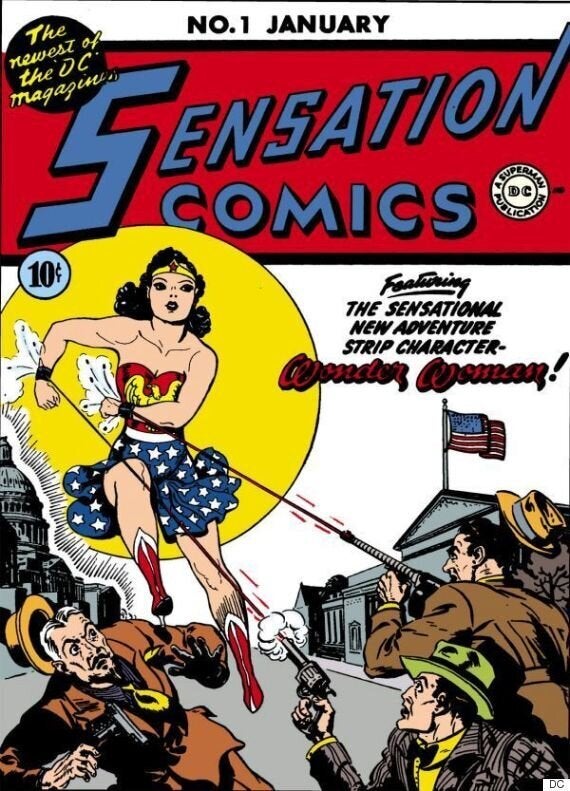 Ever wonder why Wonder Woman has that Lasso of Truth? Might be because her creator, William Moulton Marston, was a psychologist who helped invent the polygraph lie-detector test.
But Marston didn't actually believe in gender equality — he thought women were superior to men and he famously said, "Wonder Woman is psychological propaganda for the new type of woman who should, I believe, rule the world."
It was great timing, as Wonder Woman's immediate popularity landed her a solo title in 1942, just as women were entering the workforce in mass numbers while men went off to fight in WWII.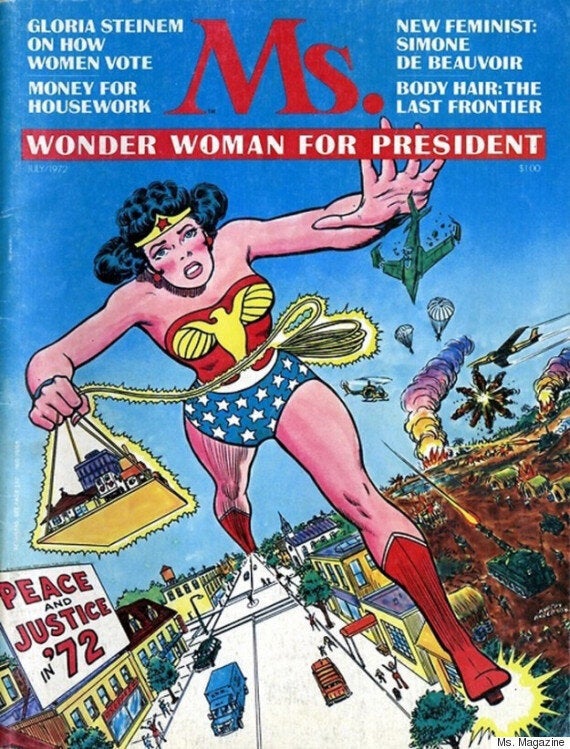 The first issue of Gloria Steinem's feminist Ms. Magazine was emblazoned with the headline "Wonder Woman For President," and she returned to the cover in a 40th anniversary issue featuring the superhero in a Washington D.C. women's rights march.
"Wonder Woman has been an enduring symbol of women's power," the magazine wrote in the 2012 issue. "We could imagine no better way to urge women to use their own power – the power of their vote – to stand up for themselves and their rights in the coming elections."
Wonder Woman was the coolest character on the long-running "Super Friends" who wasn't a Wonder twin (no relation). The Saturday morning cartoon introduced her to a legion of little kids who all coveted that invisible plane.
The same would happen to a new generation of tykes in the 2000s, thanks to the admittedly much higher quality "Justice League" and "Justice League Unlimited" animated series.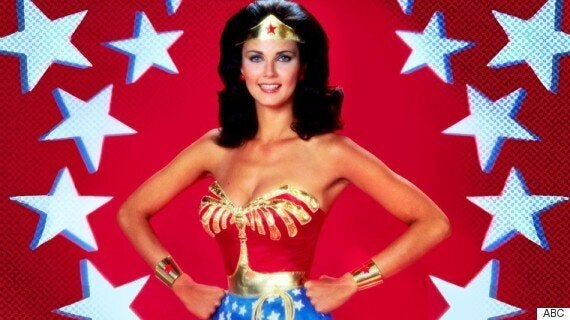 For those of us who grew up in the 1970s, Lynda Carter is the definitive "Wonder Woman." More serious than the campy 1960s Batman show and with better effects than "The Incredible Hulk," this version of Wonder Woman began by fighting Nazis before moving into contemporary times to take advantage of the era's equal rights movement.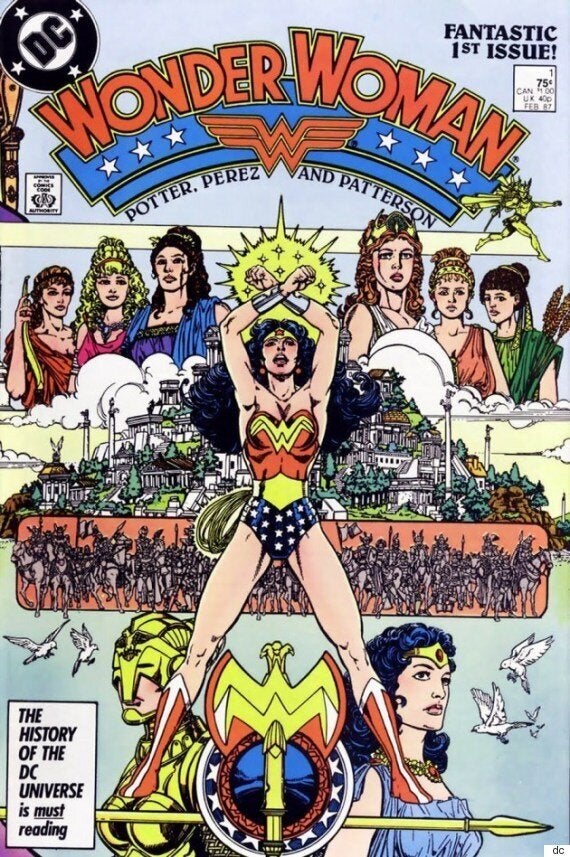 In the wake of Frank Miller's "Dark Knight Returns," Wonder Woman also gets a toughening up thanks to George Perez's now legendary "Gods and Mortals" arc that reimagined Diana's origin story, making it much more rooted in Greek mythology, and affirming her place in DC comics' holy trinity alongside Superman and Batman.
It also provided the source material for the 2009 animated "Wonder Woman," an acclaimed feature starring Kerri Russell as the daughter of the Amazon and written by Gail Simone, the superhero's longest-running female writer.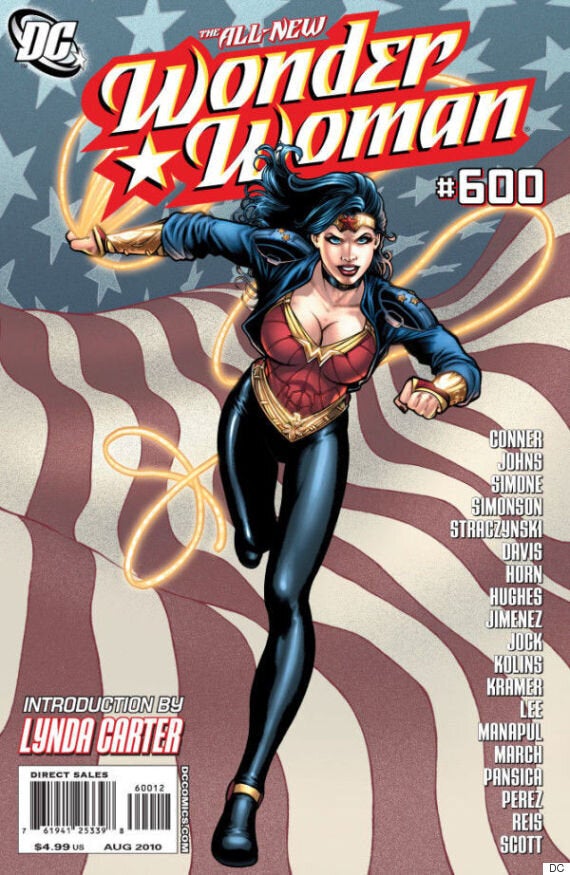 Not only did the superhero reach this landmark issue, but she also finally got a suit that makes sense.
In a series of stylized DC Nation shorts by Oscar-winning animator Robert Valley that became instant fan-favourites, Wonder Woman kicks butt in a t-shirt, shorts and a 1970s hot rod. No wonder Comics Alliance declared it "The Coolest Thing You Will See This Weekend (Giant Robots Included)."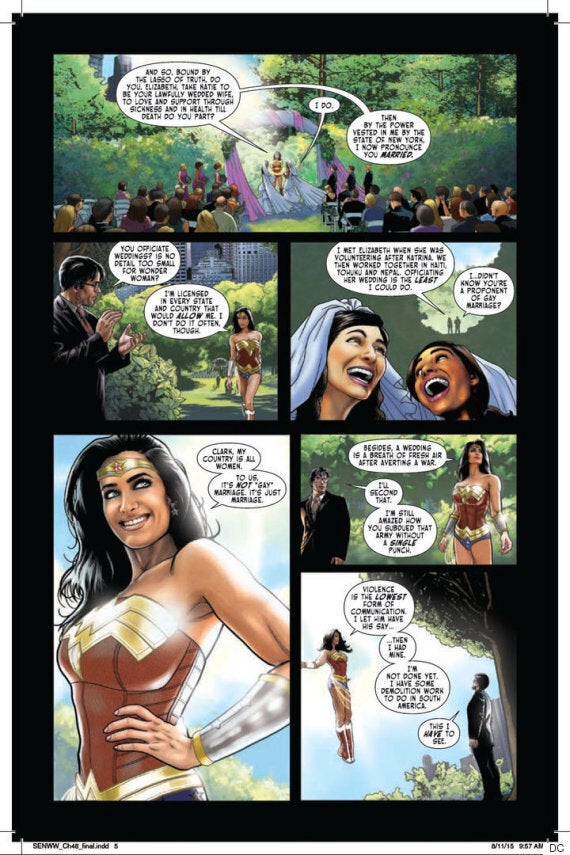 Sensation Comics was brought back as a digital-only title and in issue number 48 it saw Wonder Woman officiating a same-sex wedding in the wake of the landmark Supreme Court ruling.
The best part was this line to Superman, who said he didn't know she supported gay marriage: "My country is all women. To us, it's not 'gay' marriage. It's just marriage."
That same year, comic writer Greg Rucka confirmed that Wonder Woman is bisexual. "[Paradise Island] is a queer culture. I'm not hedging that," he told Comicosity. "And anyone who wants to prevaricate on that is being silly."