Ariel Winter's latest opponent in her fight for body positivity is her own mother.
The 19-year-old's estranged mother, Chrystal Workman, told InTouch she wished her daughter would cover up more.
"She needs to grow up. I would tell her to dress properly, be the beautiful person she is. I feel sad that she feels the need to expose herself when it's not necessary," Workman said.
She also told the magazine she didn't think her daughter, who is known for hitting back at body shamers and people who criticize her outfits, needed to wear revealing clothing to gain fame as she's already successful because of her talent.
"Ariel is smart, beautiful and talented. She is a legitimate actress. She does not need to do this. She is beautiful with her clothes on," she said.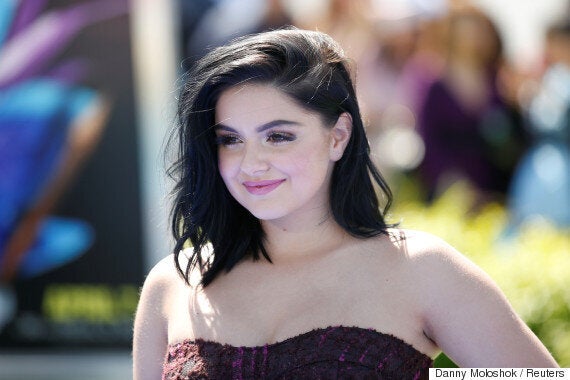 Winter became emancipated from her mother in 2015, and had already been living with her sister since 2014, after accusing her of physical and emotional abuse, and saying she'd been sexualized from a young age. Workman continues to deny the allegations.
That same year, Winter had a breast reduction to reduce her cup size from an F to a D, and she's been proud of her body and building her confidence ever since.
The "Modern Family" star appeared to respond to her mother's comments on Twitter.
"What's sad is that you lie consistently. Also why is it you only choose to talk to me through the press?" She tweeted, adding that her mother was toxic.
"Ariel is again upset by her mother's behavior. Ariel has moved on from her relationship with her mom and is hurt that her mom can't do the same. Ariel wishes she had a mom who would respect her privacy, give her space to make her own decisions in life, and not attack her in public," the source said.
"Ariel gets enough criticism about how she chooses to dress from social media and the last thing she needs is for her mother to come after her too. Ariel does not want to dress like everyone else and wishes her mom would keep her name out of her mouth about it. She feels good about her body, her self image and will continue to wear whatever she wants. Ariel will not let her mother control or influence her decisions."
This latest spat comes on the heels of Winter pushing back against the paparazzi who follow her and her boyfriend, Levi Meaden, around and take her photos, often labelling her a slut.
"What headline are you getting with????? Over and over!" she wrote on a paparazzi photo she posted on Instagram on Tuesday. "'Ariel in slutty shorts and live in lover Levi,' like ok can we just live and not be followed? Take pics on red carpets when we sign up for that not when we're just trying to grocery shop for fuck's sake."
Stay On Top Of The Trends

Get the biggest lifestyle news sent to your inbox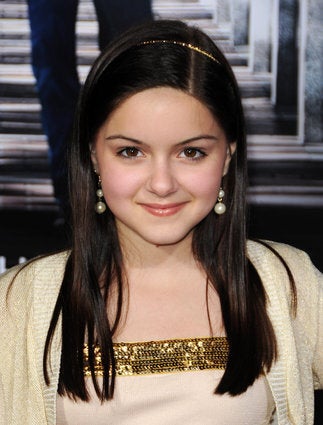 Ariel Winter's Style Evolution