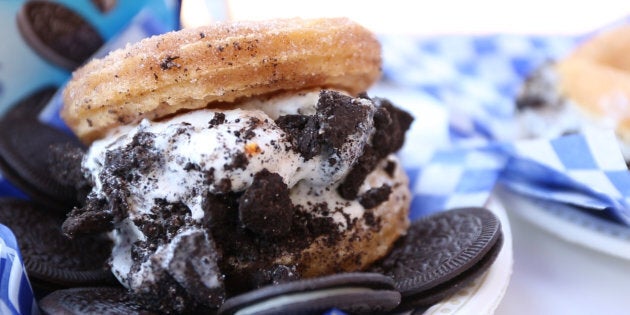 It's one of the great end-of-summer traditions: stuffing your face with completely unhealthy and ridiculous foods that can only be purchased at the CNE (Canadian National Exhibition), or other fairs across the country.
We mean, how else are Canadians supposed to bulk up for winter?
Take, for example, Yatai's ramen burger, which debuted last year to massive lines, and is back for 2017 as well. It consists of ramen noodles that are grilled into a bun, topped with a beef patty, cheese, lettuce cabbage and mayo, and this year, they've added fried chicken and another sauce.
For other spots in 2017, there's a fair amount of Canadiana in the form of burgers and milkshakes, while the charcoal and carbon trend hits the fair hard, in both Pizza Nova's pizza crust and Bacon Nation's lemonade and funnel cake.
We had a chance to check out some of the new offerings for food at the Ex — take a look at the video below and be amazed at how many ways you can fry up your grocery store offerings.
More from HuffPost Canada: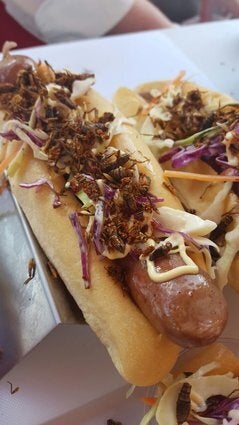 New Foods At The 2016 CNE