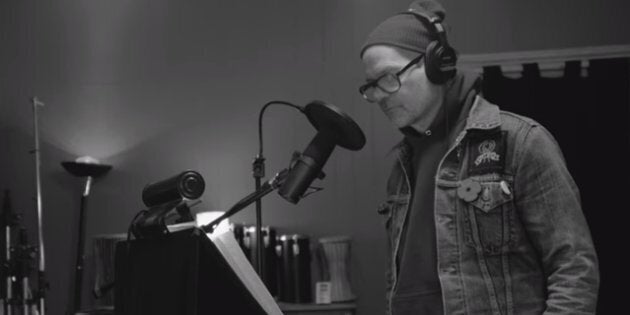 Ten days after his death, Gord Downie is bringing new music into people's lives.
The release of "Introduce Yerself," a solo double album from the Tragically Hip front man first announced at the end of September, has generated a flood of positive reviews from critics and fans alike.
Filled with 23 songs, "each [one] about a person," as Downie noted, it was created with producer Kevin Drew of Broken Social Scene fame, and features the singer's characteristic growl and intricate lyrics about everything from tucking his kids into bed to (you guessed it) hockey.
And it was, of course, made after he'd been given his terminal diagnosis of brain cancer, which weaves its way through the album in a heartbreaking fashion, like in "Safe is Dead," during which he asks "What, wait, what?" and answering himself, "Safe is dead."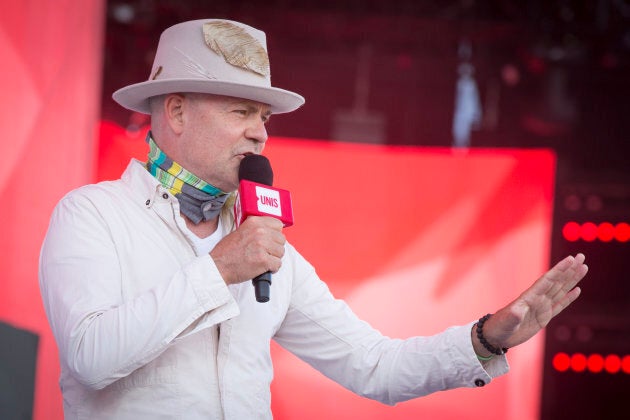 Rick Mercer, in a video released on the "Mercer Report" this week, talked about his personal connection to the singer, which was tenuous at best — but left no less an impact for it.
"Introduce Yerself" will undoubtedly go on to enormous success, thanks to its creators' enormous talent, but there's one message that it seems Downie wanted to relay to Canadians, as evidenced by the final song on the album, as well as his "Secret Path" project.
In "The North," he sings to the "boys" on the "western side of James Bay," who "suggested not dying today," speaking to his immense respect for Indigenous peoples in Canada, a topic he brought up as often as possible before his death.
Thanks to Downie's help and the pervasiveness of his music, it seems hopeful that the message will be spread far and wide.