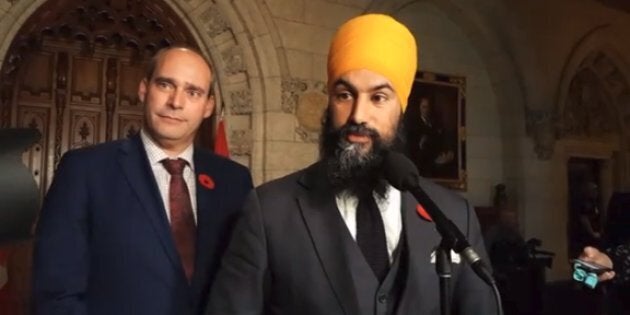 Singh gave up his seat in the Ontario legislature weeks after he won the federal NDP leadership on first ballot last month. He appointed former rival Guy Caron as his representative in the House of Commons.
The NDP leader referenced former party leader Jack Layton's strategy for how he's approaching his own eventual race for seat. He has suggested he may wait until the 2019 election to take his shot.
"I'm looking at Jack Layton who is someone... who was one of the most successful NDP leaders and when he first became a leader, he didn't have a seat. He was a city councillor and he spent that time touring across Canada, getting to hear the issues that are federal, spending time in different communities with people," he said.
"I think that's an important thing and that's what I want to do."
Layton became NDP leader in January 2003 and did not win a seat until the federal election in June 2004. In between, there were three federal byelections — two in Quebec, one in Ontario.
In August, Liberal MP Judy Foote stepped down from her seat in Bonavista-Burin-Trinity, N.L., for family reasons and veteran Conservative MP Gerry Ritz, who represented the Saskatchewan riding of Battlefords-Lloydminster, announced his retirement in the same month. Former Tory MP Dianne Watts resigned from her South Surrey-White Rock seat to enter the B.C. Liberal leadership race, and the Ontario riding of Scarborough-Agincourt became vacant after Liberal MP Arnold Chan died from cancer in September.
Chan's widow, Jean Yip, confirmed her intention to run for the Liberal nomination in her late husband's riding earlier this month.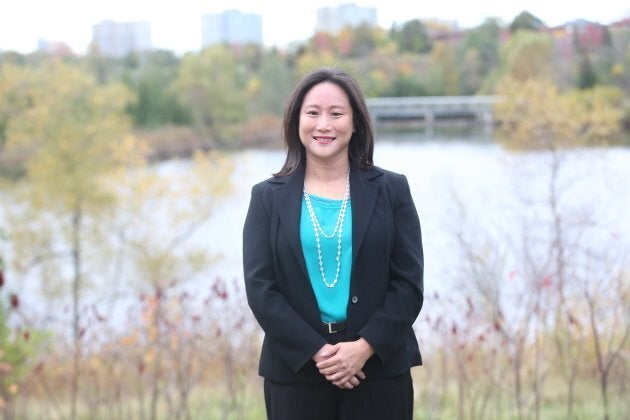 Singh acknowledged that there's argument for him to run in the same race because he was born in Scarborough. He said all options are still on the table, but conceded, "I will have to decide soon, for sure."
The NDP leader spent part of his childhood in Newfoundland and Labrador, so there's also some speculation over whether or not he could run in Foote's former riding. Back in September, Singh hinted he may wait until 2019 to take on Liberal MP Raj Grewal in Brampton East.
A party spokesman confirmed local electoral district associations are actively seeking candidates, adding that some individuals have come forward to express their interest.
The party did not provide any specific names and said developments related to the party's byelection plans are expected in the next few days.
With files from Ryan Maloney