Turns out, they were doing neither.
"It would be during her time here that [Ragland will] actually get to see the wedding dress for the very first time," Scobie noted.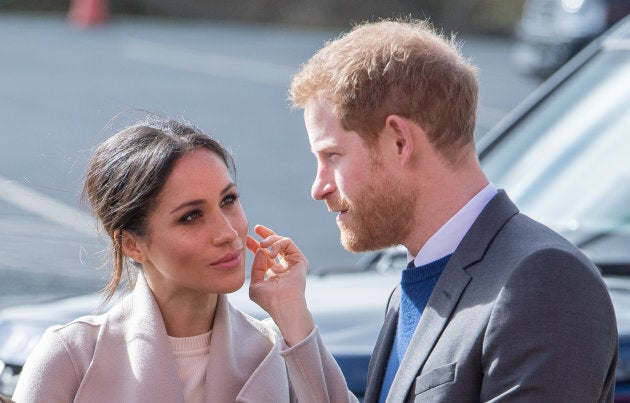 It will also be the first time most of the world will be seeing Markle's top secret wedding gown. Only a select few people will have had access to the wedding dress prior to the nuptials, including one of Markle's closest friends, Canadian stylist Jessica Mulroney.
Speculation as to who Markle's wedding dress designer is has been running rampant for months and names that have been thrown about include British fashion house (helmed by a Canadian designer) Erdem, Ralph and Russo (who designed her engagement dress), Inbal Dror, and even Victoria Beckham.
Although Markle has worn all of these brands several times, People magazine speculates that she will wear Erdem on her big day as the brand has recently hired a new PR manager, which could be a signal that they're expecting a lot of press to come their way soon.
With the royal wedding just weeks away, Markle will likely be heading into her final dress fitting soon, and we can't wait to see the results!