UPDATE: HuffPost Canada spoke to Faith Dickinson over Facebook.
"I was in complete shock!" the 15-year-old said. "I was ecstatic! I was shaking, I had tears in my eyes. It was the most exciting phone call that I've ever received!!!!"
Dickinson said she received the news last Tuesday from Tessy Ojo, the chief executive of The Diana Award, who called the teen from London.
"She told me that the Diana Award was given seven invitations to the royal wedding and I was one of the seven," she explained. "Tessy asked me to keep the news quiet until the press release went out. It was so hard to keep it to myself!!! It's really a dream come true!"
So what — or who, rather — is the teen most excited to see at the royal wedding? Harry, of course!
"I'm excited to see EVERYTHING!!!! But definitely Harry," Dickinson said.
"Being invited is such an incredible honor!" she added. "I'm humbled to be invited to their special day. It's a dream come true! The attention is overwhelming, but it adds to the excitement building up to going. It's surreal!"
New information regarding Prince Harry and Meghan Markle's royal wedding guest list has been announced — and one lucky Canadian teen has made the cut!
Peterborough, Ont.-native Faith Dickinson is one of seven "incredible young people" who have been invited to the grounds of Windsor for Harry and Markle's nuptials on May 19, The Diana Award announced on Twitter.
Dickinson, 15, is the founder of Cuddles for Cancer, a non-profit organization that makes fleece blankets for cancer patients and soldiers living with PTSD. The hope is that the blankets will "keep them warm, comfortable and loved."
In five years, the organization has sent 3,500 blankets around the world, CBC News reports.
Princes William and Harry presented the teen with the honour nearly one year ago at St. James's Palace in London.
"Prince William told me that I was just doing such an amazing thing," the teen told CBC News last year. "And Prince Harry told me that I was the most impressive redhead there tonight."
According to The Diana Award's website, "seven inspirational young people from London, Birmingham, Bedford and Canada" have been invited to the royal wedding. These youth make up a group of 200 invitees "who have been nominated on the strength of their contribution to charities with a close connection to Prince Harry or Ms. Markle."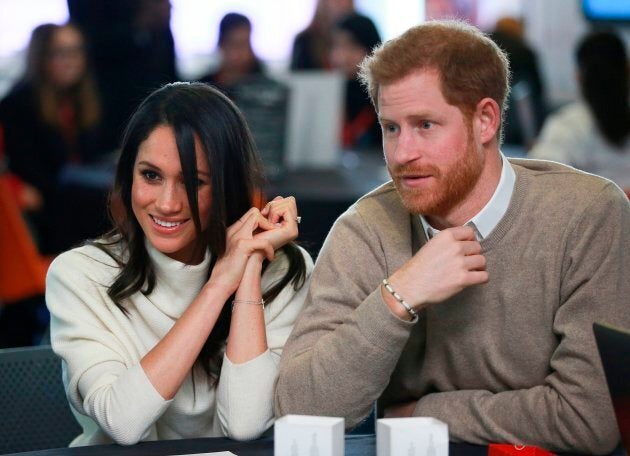 Just last month, Kensington Palace announced that the couple had expanded their guest list to include members of the public, so Dickinson's invitation isn't a total surprise. In addition to the invited youth, there will also be a mix of people with various backgrounds and ages "from every corner of the United Kingdom" among the invitees.
Dickinson knows what an honour it is to be invited to the wedding of the year. On Twitter, the teen wrote:
HuffPost Canada has reached out to Dickinson for further comment.