The Royal Ascot has been described as Britain's poshest sporting event, so when we heard Meghan Markle would make her official debut at the event on Tuesday, we imagined something like this:
Our imagination wasn't far off, as the Duchess of Sussex arrived at the horseracing event with her new husband, Prince Harry, dressed to impress.
To mark the occasion (and coincidentally, her one-month wedding anniversary), the 36-year-old royal gave us pure "My Fair Lady" vibes wearing gold and diamond stud earrings by Birks, an elegant white-and-black hat by Philip Treacy and an all-white ensemble by Givenchy.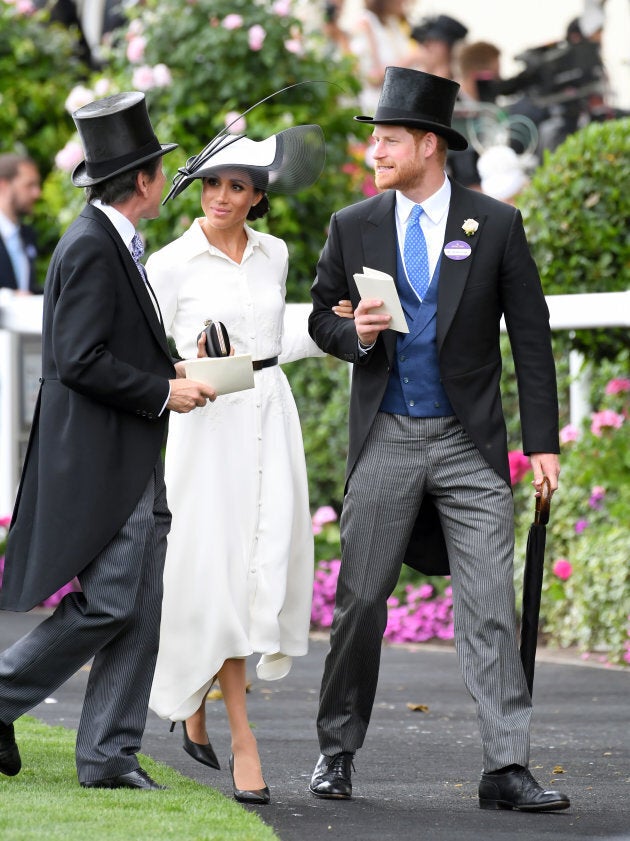 The Duchess of Sussex arrived to the racehorse track by carriage, accompanied by her husband, the Duke of Sussex, as well as Prince Edward (the youngest son of the Queen and Prince Philip) and his wife Sophie, Countess of Wessex.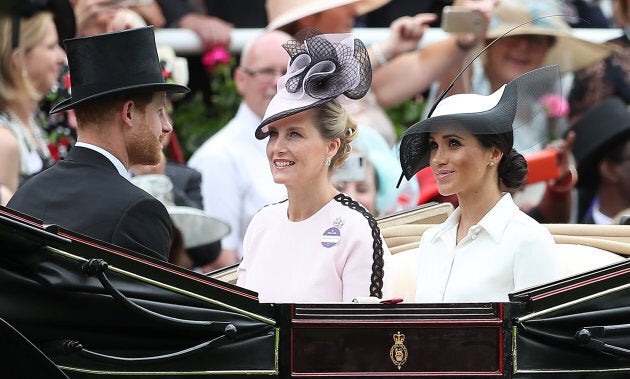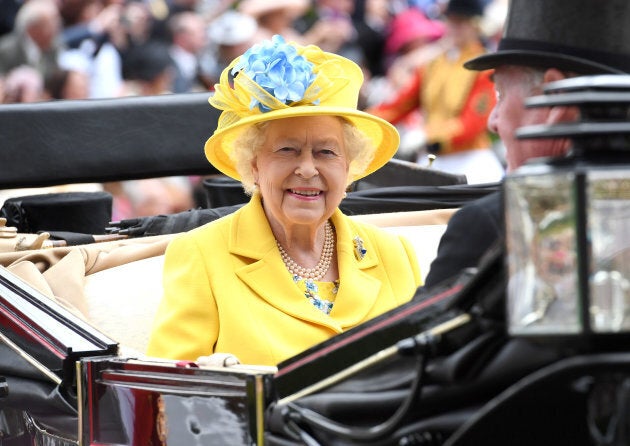 Since its creation in 1768, it's become tradition for a British monarch to attend every Royal Ascot, CNBC reports. On each of the five days of the sporting event, Her Majesty arrives by carriage with members of her family at precisely 2 p.m.
Prince Charles, the Duchess of Cornwall, and Prince Andrew's daughters, Princess Beatrice and Princess Eugenie, rode in a separate carriage.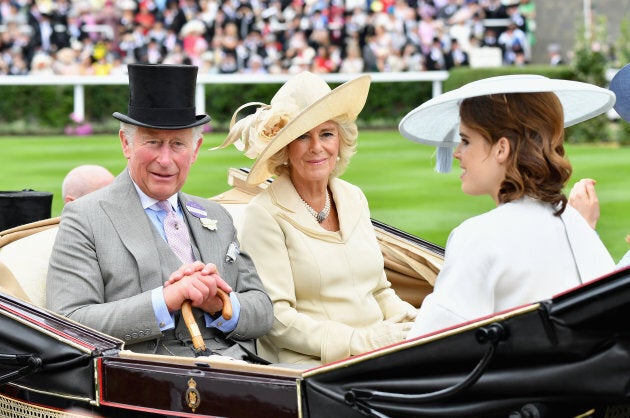 The Duke and Duchess of Cambridge were noticeably absent from the Queen's favourite horse-racing event.
In the past, Catherine has only attended the Royal Ascot on two occasions and did not make her official debut at the event until five years after tying the knot with Prince William in 2011, The Mirror reports.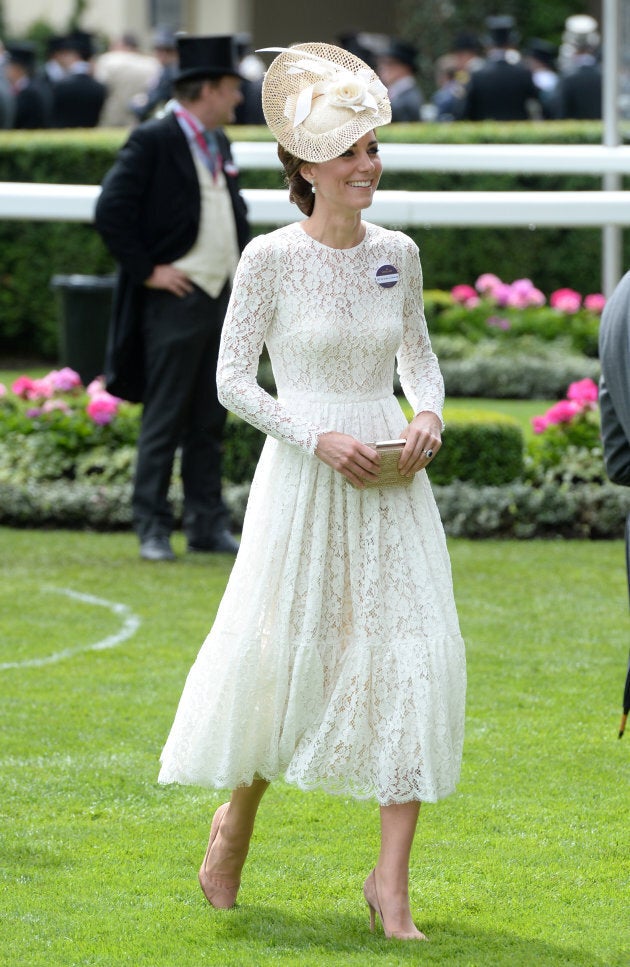 "William and Kate's focus was on [William's] job and the children for a while, but they've stepped up their royal duties in the past couple of years," Nash explained to the site.
When Catherine finally accepted the invitation to attend her first Royal Ascot in 2016, it coincided with the Queen's 90 birthday.
Currently, the Duchess of Cambridge is on maternity leave, which could explain her absence. Catherine and Prince William welcomed their third child, Prince Louis, in April. While they did not attend the first day of the Royal Ascot, they could still attend one of the other days of the sporting event.