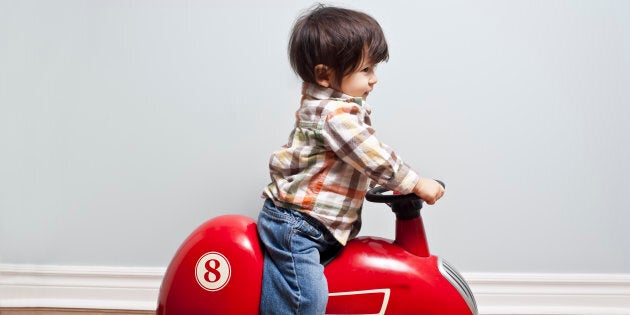 There are few things scarier for a child — and his or her worried parents — than needing surgery.
And, as any adult who has needed an operation knows, that long ride through hospital corridors on the way to the operating room can be the most distressing part, especially the moment when you're separated from your loved ones. But, in perhaps the most adorable study in the world, researchers may have found a way to reduce this pre-surgery anxiety in kids.
And, be still our hearts, it involves riding toy cars.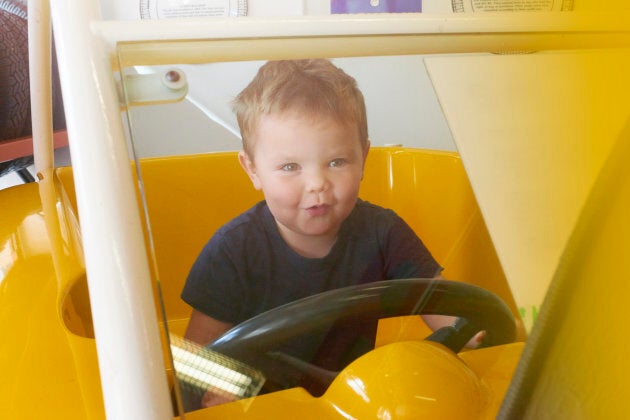 In a study published in the August edition of the British Journal of Anaesthesia, researchers in China and the U.S. tested whether driving a ride-on car on their way to surgery reduced anxiety in preschool-age kids. And not only did giving kids their own wheels reduce their anxiety, but the effects were comparable to receiving an anti-anxiety medication.
Researchers randomly assigned 108 children age two to five into three groups: one group that was transported to surgery in a ride-on car, one that was transported on a gurney without pre-medication, and one that was transported on a gurney and received a dose of oral midazolam. All of the children have congenital heart disease and were on their way to their first "surgical correction."
Researchers measured anxiety the day before surgery, upon getting in the ride-on car or gurney in the ward, when the children arrived in the preoperative holding area, the moment they were separated from their parents, at the time of entering the operating room, and at the time just before they received anesthesia.
The children who rode the ride-on cars "exhibited significantly lower levels of anxiety from the time they got into the ride-on car until the time they entered the OR, compared with the other two groups," researchers said. In the moment before receiving anesthesia, the ride-on car kids had similar levels of anxiety to the medicated kids.
"Transport in a ride-on toy car can relieve preoperative anxiety in preschool children undergoing surgery to a comparable degree as midazolam," the authors concluded.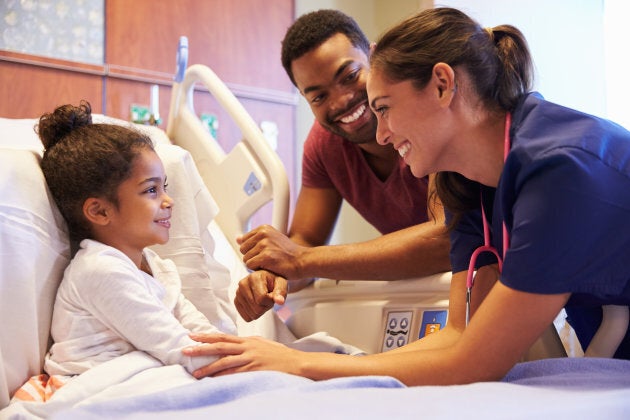 An estimated five million children undergo surgery in the U.S. every year, and up to 75 per cent of them experience fear and anxiety, according to a 2012 study. Preoperative anxiety in children is associated with negative postoperative outcomes such as increased distress, nightmares, separation anxiety, eating disorders, and bed-wetting.
In Canada, many children's hospitals have their own creative solutions for easing child anxiety.
On top of its pet therapy program, in-house TV studio, and therapeutic clown, the IWK Health Centre in Halifax also uses play to teach children about medical experiences. This can involve using cloth dolls and photos to help prepare children for what to expect in surgery, IWK child life specialist Jane Marchildon told HuffPost Canada in a phone interview.
"The hospital can really be an unfamiliar and threatening environment, with new people, places, and experiences. And kids don't necessarily understand that yet. But one thing they always understand is how to play," Marchildon said.
"Giving them the opportunity to play lets them know they're still a kid, regardless of what is going on with their health."
And Toronto's SickKids offers comfort kits (that contain toys like wands and bubbles) in most areas where procedures and treatments happen. The hospital also has two therapeutic clowns as part of its creative art therapy program.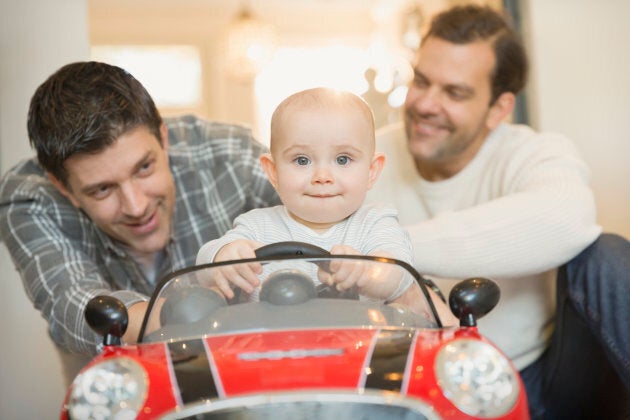 "The cars give kids a sense of control and independence," child life specialist Caitlin French said in an article on the hospital website.
"Kids driving to surgery are able to separate from their parents in a fun way. And, parents are able to say goodbye to a smiling child, instead of having to wipe away their tears," chief of anesthesia Dr. Sundeep Tumber added.