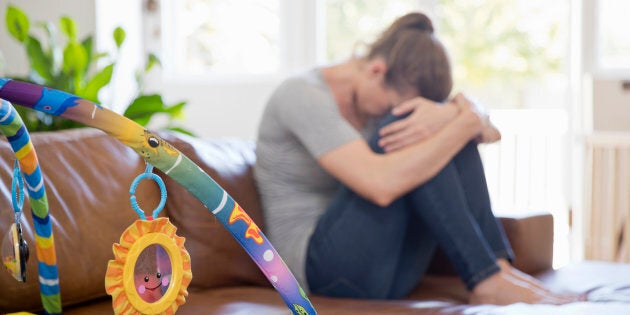 In the end, that's what advocates say was the key to getting a political champion and national strategy for maternal mental health in the United States.
"It was like Drake's song, 'God's Plan'," said Jamie Zahlaway Belsito, former advocacy chair of the U.S. National Coalition for Maternal Mental Health (now 2020Mom). "Katherine introduced the legislation and off to the races we went. It was total kismet."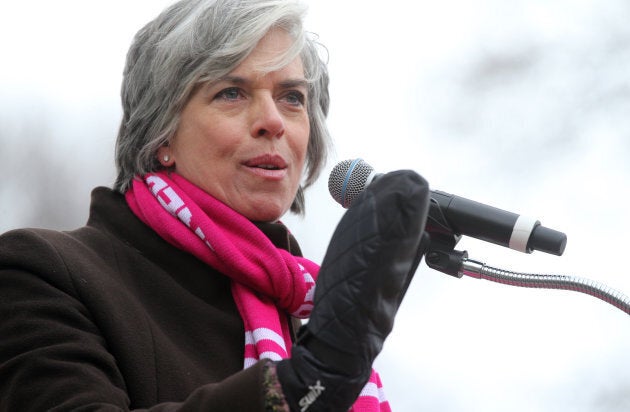 "Having met with moms across Massachusetts who faced barriers to care including stigmas against seeking treatment, it was incredibly important for me to elevate this issue in the policy-making process," Clark told HuffPost Canada.
Canadian advocates would like to emulate what the U.S. has achieved to secure their own political champion. Advocates say they are fighting for a national strategy to help the upwards of 20 per cent of moms who suffer from a maternal mental illness such as perinatal anxiety and depression. They'd like to see mandatory universal screening and increased access to treatment options in all jurisdictions across Canada.
Story continues below video:
"Having a politically elected national advocate is important," Saskatchewan maternal mental health advocate and mother Elita Paterson told HuffPost Canada. "I truly believe that consistent screening and adequate supports would have prevented the extent of my suffering and the effects on my family."
Advocates are trying to get maternal mental health on the agenda
And they're getting close.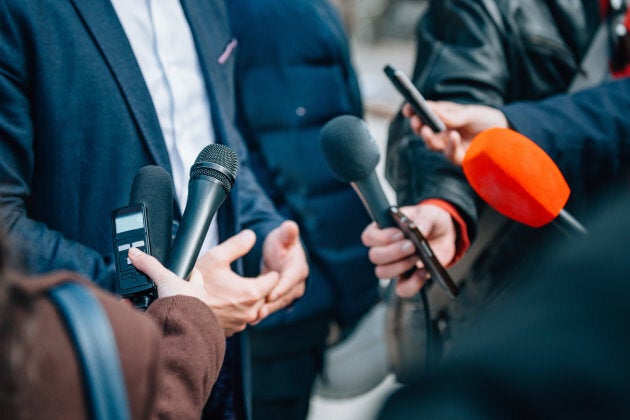 Paterson said she was elated when Greg Ottenbreit, Saskatchewan Minister of Rural and Remote Health agreed to her request, as well as to becoming the political champion advocates had been seeking. (Ottenbreit will reportedly be setting the agenda because the meeting is taking place in his home province.) However, when contacted for confirmation on both points by HuffPost Canada, Ottenbreit was tight-lipped.
"While I cannot speak about what is discussed in individual meetings, we take the issue of mental health and maternal mental health seriously," Ottenbreit said.
Paterson said she remains optimistic. "I suspect that finalizing the agenda will take time," she said. "Let's all remain hopeful."
Some health ministers are ready for a national discussion
(HuffPost Canada reached out to every provincial health minister. Some didn't respond; others were vague in their support for maternal mental health without specifically mentioning the 2019 meeting or wanting to improve services).
"The Minister would welcome such a discussion at the 2019 health ministers meeting," Emily Timmins, Media Relations Manager for Health and Community Services in Newfoundland and Labrador, told HuffPost Canada.
As for a political champion, Canada may have its own Katherine Clark in the making. Political candidate Sarah Stewart-Clark (of no relation to Katherine Clark) has been vocal about the need for improved care after suffering from depression during pregnancy and following a miscarriage. She will be representing the district of Charlottetown-Hillsborough Park as the PC candidate in the next P.E.I. provincial election in Oct. 2019.
"I will absolutely be carrying my experience and those of the many women who have shared their own experiences with maternal mental healthcare with me as a candidate," Stewart-Clark told HuffPost Canada.
"I would love to see a national strategy implemented. It's a topic I'm passionate about. If we invest in the health of mothers, we also invest in the health of children in our province."
Zahlaway Belsito — the founder of Effie's Grace, an advocacy firm in the U.S. for perinatal mental health — is confident Canada will succeed.
"I absolutely think this stuff starts with the moms," Belsito said. "I'm so hopeful for you guys. You're at the beginning of a beautiful journey."