Prime Minister Justin Trudeau is in New York this week to spearhead Canada's push for a spot on the UN Security Council.
The PM, as well as Foreign Affairs Minister Chrystia Freeland and other cabinet ministers, are at the UN ahead of the General Assembly's 73rd session.
The Liberal government formally announced it was pushing for a seat on the security council in March 2016, although voting on those spots doesn't take place until the fall of 2020.
Let's take a few steps back. What is this Security Council mumbo jumbo?
The council's responsibilities include maintaining international peace and security, acting as an intermediary between conflicting states and recommending or authorizing the use of military power against aggressors. The council also recommends a Secretary-General to the General Assembly.
Being on the council "gives some prestige and centrality in the broader UN family," explained John Kirton, the interim director of the international relations program at the Munk School of Global Affairs. "Also when other countries not on the council have views or issues that the council has an important role in ... they can go to the non-permanent members they think are most sympathetic and make their case to them."
Riveting. So, who is on the council now?
Bolivia — term ending in 2018
Côte d'Ivoire — term ending in 2019
Equatorial Guinea — term ending in 2019
Ethiopia — term ending in 2018
Kazakhstan — term ending in 2018
Kuwait — term ending in 2019
Netherlands — term ending in 2018
Peru — term ending in 2019
Poland — term ending in 2019
Sweden — term ending in 2018
So, Canada wants to be one of those 10 elected members?
You are correct, imaginary person I made up to ask these questions. The last time Canada held a spot on the Security Council was in 2000. The former Conservative government under Stephen Harper tried to score a seat in 2010, but the bid was cancelled after the feds noticed that we were going to lose to Portugal.
Imaginary? How dare you? I have a career and a family who love me. Anyway, why do we want a seat on the council now?
When he announced Canada's bid for a seat on the security council, Trudeau said the move was part of a broader campaign to re-engage with the UN and the international community.
"It's time. It is time for Canada to step up once again," he said at the time.
The government is treating the UN Security Council seat as an end in and of itself, when in reality it's a means to an end.Stephanie Carvin, Carleton University assistant professor
In the years since, the government has made some moves that could bolster its bid for a seat. Last March, for example, it revealed that it was sending Canadian troops and helicopters to Mali as part of a UN peacekeeping mission. Trudeau had promised to return Canada to UN peacekeeping during the 2015 federal election campaign.
But for Stephanie Carvin, the government still hasn't provided an actual endgame or goal to achieve with a seat on the Security Council — and that's something she says is necessary for a good bid for a spot on council.
"I mean if I was to guess [why Canada wants a seat], it seems to be a way for the government to show that Canada wants to meaningfully engage with the world, that it wants to return to kind of an old-school, what was called Pearsonian foreign policy with a lot of emphasis on international organization and having a seat at the table," Carvin, an assistant professor in international relations at Carleton University, told HuffPost Canada.
"But the fact is the government has never actually articulated [why it wants a seat]. The government is treating the UN Security Council seat as an end in and of itself, when in reality it's a means to an end. There's a means to achieve something, it's a tool."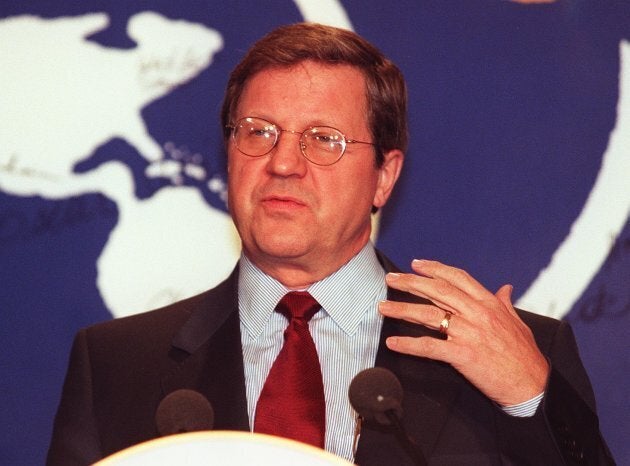 She points to the late 1990s, when Canada last had a spot on the council, as a good example of a strong Canadian bid for a seat.
In 1996, the Canadian government under former prime minister Jean Chretien helped lead the charge to ban the use of landmines worldwide. A summit in the capital, spearheaded by former foreign affairs minister Lloyd Axworthy, led to the introduction of The Convention on the Prohibition of the Use, Stockpiling, Production and Transfer of Anti-Personnel Mines — better known by its catchier title, the Ottawa Treaty.
"We played a huge role in removing one of the worst scourges of the planet," Carvin said. "We built up an international network, and then we got the Security Council seat. And what did we do with it? We helped to ban conflict diamonds through the Kimberley Process."
It's this strategic approach to a bid that is lacking from the current Liberal government's plan, according to Carvin.
You can shape global governance effectively through the UN, at the UN without a Security Council seat.John Kirton, Munk School of Global Affairs
Kirton said what Axworthy was able to accomplish on the international stage was laudable, but he disagrees with the idea that the government needs an end-goal to make a successful bid for the council.
Kirton doesn't even think Canada needs a spot on the council in order to have an effect on world peace and progress. He pointed to the Paul Martin government's work to help convince the international community to embrace the Responsibility to Protect, an international commitment that made signatory states obligated to protect populations at risk of genocide.
"That really was made in Canada, but you didn't need a seat on the Security Council where the Russians could have said 'nyet' or [use] the veto," Kirton said, referring to the magic-wand-like veto that the five permanent members can use to strike down motions they disagree with.
"You can shape global governance effectively through the UN, at the UN without a Security Council seat. You do it through UN summitry."
OK, what's the harm in trying to score a seat, though?
A campaign for a Security Council seat takes years, Carvin said, noting that it not only requires human resources but it also costs, well, money.
"It definitely is going to be difficult and hard to get, but it's also expensive, time-consuming and at a time where world security is changing, and we're dealing with a raft of new issues and new players on the field — and frankly some unpleasant issues — why is that we want to spend our time securing a Security Council seat?" Carvin said.
Taking on such a task is only straining the foreign affairs department, Carvin added, which has been occupied with the herculean effort of renegotiating NAFTA with the U.S. and Mexico for the past year.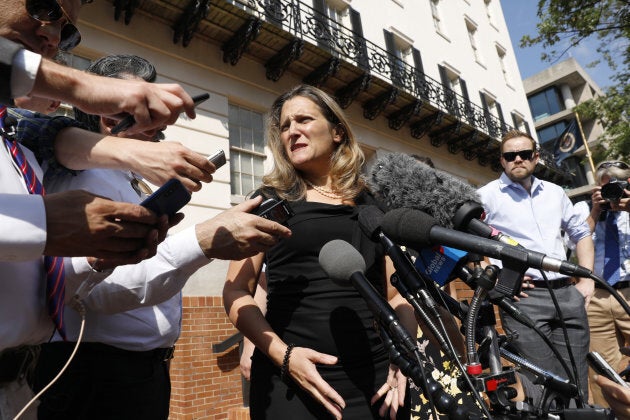 "Our foreign policy is suffering from a giant sucking sound coming from the United States," she said. "It's taking up all the oxygen over everything. I understand why that is, because we need to survive the Trump administration. But this has left our bid in a very bad position."
Wait, what do you mean 'hard to get'? This isn't in the bag?
Ultimately, Carvin and Kirton think the government doesn't have a good chance of securing the, uh, security council seat.
Canada is running in the Western European or Other States category. It's opponents: Ireland and Norway. The two nations are considered heavyweights on the international circuit when it comes to foreign aid — and according to Kirton, that is crucial when it comes to impressing potential voters in the General Assembly.
"You have to buy votes, and the Norwegians have a lot more money and are spending it than we are," he said. Norway spent 1 per cent of its GDP on foreign development in 2017, according to OECD data. Canada, meanwhile, spent 0.26 per cent.
"And the Irish have a pretty good, a reasonable record [on foreign development spending]," Kirton added. "The Irish can also say we're kind of neutral and non-aligned, we're not a NATO member." This can help it court countries that aren't particularly fans of NATO, he added.
You have to buy votes, and the Norwegians have a lot more money and are spending it than we are.
Speaking of other countries, Canada's geographic location is another reason it faces an uphill battle. Norway and Ireland are part of several European "clubs," Kirton explained, and countries in those groups tend to support each other.
"All your competitors, polite though they may be in private, when they're running for votes they'll use everything they've got against you," Kirton said of Ireland and Norway.
"I'm sure the Irish and Norwegians are not rushing to Canada's defence when they have private conversations with, say, the Saudi Arabians and the entire Arab bloc and Afro bloc along with it."
OK, so this is going to take a lot of work and money and we also don't stand much of a chance. Why doesn't the government bail on this bid?
Carvin said the government will face political flak if it bails on its bid for a seat, since the Liberals promised to have more of an active role on the world stage when they ran in 2015.
But she also thinks the average Canadian voter won't care if they bail on the bid and instead focus all their resources on other issues, like NAFTA negotiation.
"I think Canadians would turn around and say 'you know what? Donald Trump, he changed the game, we understand that and yes, you do what you think is in Canadians' interest,'" Carvin said.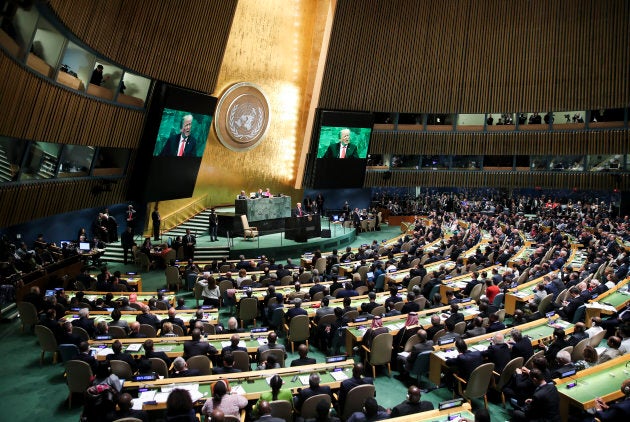 Kirton said outside the "inside baseball" of the UN, there's not much prestige attached to having a seat on the security council.
"I don't think anybody's who's not inside baseball, or the UN equivalent of that, probably knows who the non-permanent members in the Western European-other group in the council are at the present time, or even who Canada lost to the last time."
'I just don't understand the rationale'
Carvin and Kirton agree that being on the council can lead to Canada being able to play a larger role on the world stage, but they believe the odds are against it.
"I'm not saying that it's not a valuable thing," Carvin said.
"I mean, it raises Canada's profile. It makes us network better ... but at the same time, the government hasn't made the case as to why this is important and what we will achieve, what we will get out of it."
HuffPost has reached out to the foreign affairs department for more information on Canada's bid.