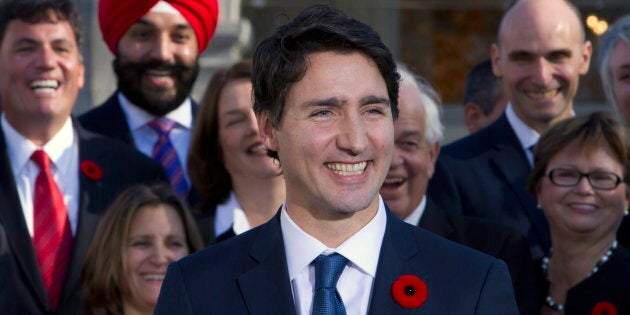 OTTAWA — Sunday marks three years since the prime minister and his gender-balanced cabinet stepped into the sunshine outside Rideau Hall.
With a federal election on the horizon, it's time to check in on how the Liberals are doing with their ambitious agenda to grow the middle class.
In the latest episode of our "Follow-Up" podcast, host Althia Raj sits down with the ministers of Families, Children and Social Development and Infrastructure and Communities to review the government's work.
And former parliamentary budget officer Kevin Page explains why he gives the Liberals a "gentleman's C" in a report card on how well they implemented their ambitious agenda.
Listen to the full episode:
(3:15) François-Philippe Champagne explains his government's accomplishments in 30 seconds

(4:10) Kevin Page puts income inequality into perspective

(6:15) Missing "middle class" definition and "tectonic plate shift" in income distribution

(7:56) Analyzing impact of Liberal government's child benefits

(13:34) Page quotes Forrest Gump: "S**t happens" and draws wisdom from squirrels

(14:41) Grading the Trudeau government

(16:25) Opposition MPs assess the last 3 years

(18:50) Visiting Jean-Yves Duclos in his office

(20:31) How the Liberals' measure the "middle class"

(28:24) Feds will not fund Ontario's basic income project

(34:10) OK, we gave Champagne more time to talk