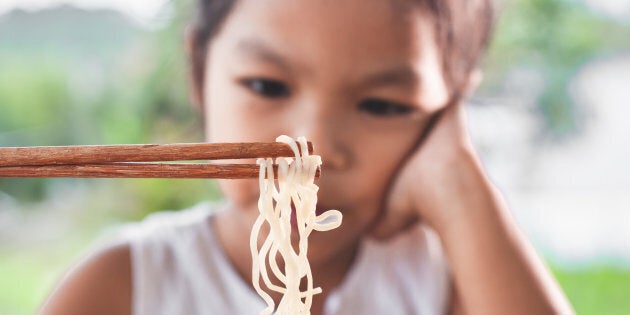 Doctors are warning parents and caregivers that microwaveable instant soups and noodles are dangerous for young kids to prepare on their own.
The quick and easy prepackaged products are to blame for at least one in five scalding burns that send kids to the emergency room each year, according to new U.S. research to be presented at the American Academy of Pediatrics 2018 National Conference & Exhibition in Orlando, Fla.
The most common site for these soup scalds was a child's torso, due to them spilling the boiling liquid on themselves, researcher Dr. Courtney Allen, pediatric emergency medicine fellow at Emory University in Atlanta, said in a news release.
"Instant soups and noodles in prepackaged cups and bowls may seem simple to prepare just by adding water and microwaving them," Allen said. "But once they're heated up they become a dangerous burn risk. Caregivers need to closely supervise younger children who might otherwise get hurt if cooking for themselves."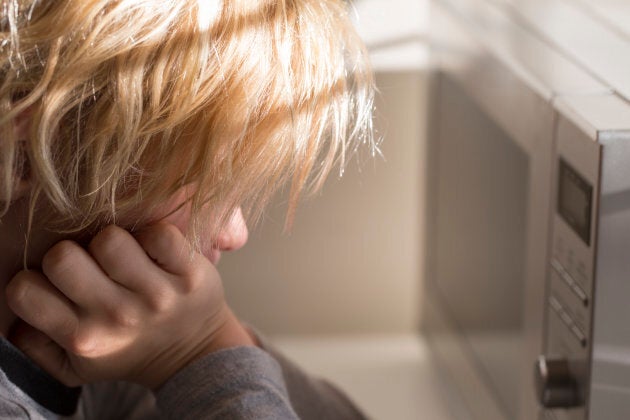 The peak age for these soup-related scalding injuries was seven years old. After examining data on scald burns from the National Electronic Injury Surveillance System from 2006 to 2016, researchers found that more than 9,500 children between ages four and 12 (or 21.5 per cent) were scalded by instant soups, cup of soup, and instant noodles (or the boiling water for making each of these) each year.
While there were no recorded fatalities from soup scalds, researchers warned that these injuries are painful yet preventable.
"It's important for us to remember, and for parents to remember, that these are just thin containers with boiling water in them," Allen told CNN.
It's a "very common story," said Dr. David Greenhalgh, chief of burns at Shriners Hospitals for Children — Northern California and former president of the American Burn Association.
"They knock [the soup] over, and it spills onto their lap," Greenhalgh, who was not involved in the research, told CNN. "They may have to come into the hospital for a while, or we teach the family how to take care of the burn, or some kids need skin grafts. But I am not surprised."
How to prevent scald injuries
Scalds (burns from hot water or liquids) are the cause of more than half of burn hospitalizations, according to Canadian injury prevention charity Parachute. Children under age five experience 83 per cent of the scald injuries that require hospitalization, Parachute notes on its website.
"Spilled tea, coffee, soup and hot tap water are the leading causes of this painful and potentially serious injury," Parachute said.
They recommend parents and caregivers keep children away from hot liquids by: reducing the hot water temperature in their home, keeping children safely out of the way while cooking, cooking on the back burners of the stove, and turning handles in, using a cup with a tight lid (like a travel mug) for hot liquids, and keeping the kettle cord out of reach.